Liverpool must achieve UCL qualification to begin a squad rebuild
Liverpool has experienced an extremely disappointi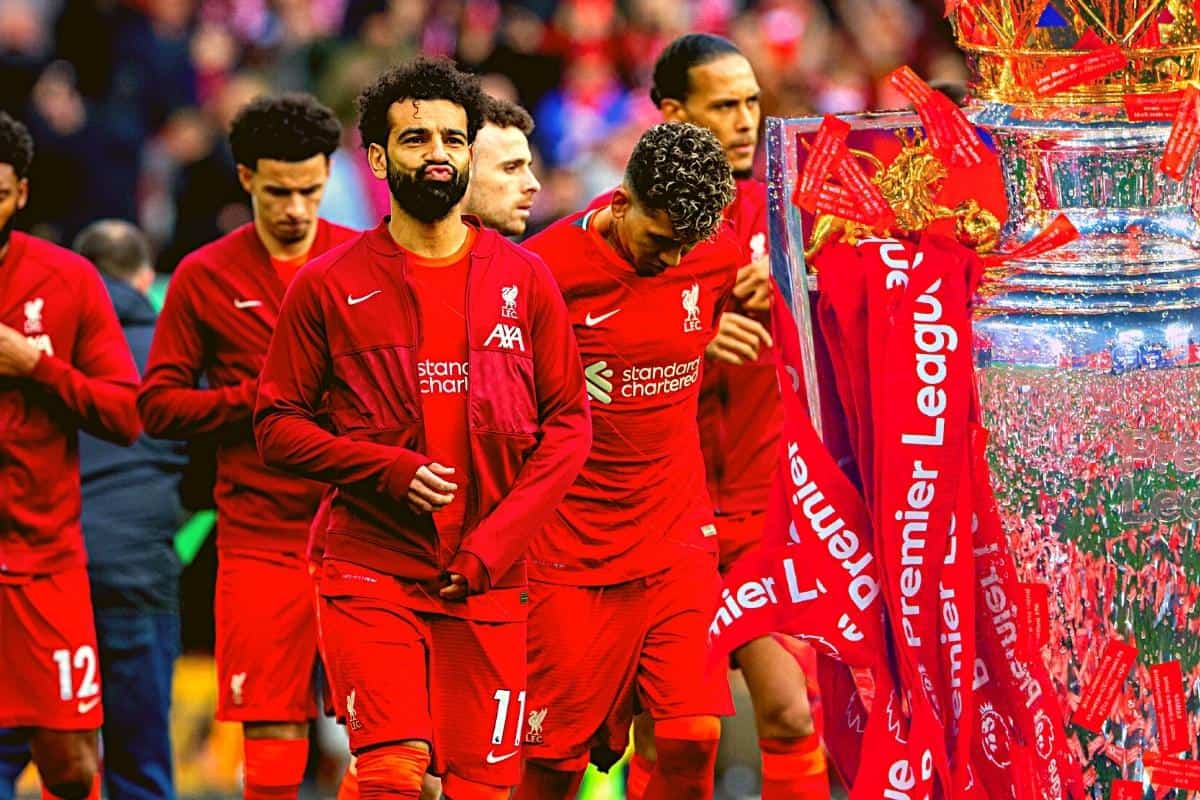 Liverpool has experienced an extremely disappointing season across all competitions so far this campaign. In the league, they have often found themselves in and around the middle of the table with results being inconsistent, even for teams at the lower end of the standings. Liverpool was knocked out of both domestic cups swiftly and their chances of silverware are now extremely slim. The UEFA Champions League represents the reds' final hope of winning a trophy this season, but a 5-2 home defeat to Real Madrid in the first leg has all but ended Liverpool's hopes for a seventh European triumph.
A rebuild is required
Liverpool's poor showing this season has indicated there is a clear need for fresh personnel to be added to the squad in the transfer market. A potential restructure of the squad would require significant funds and it is likely that UCL qualification this season is a requirement if the reds are to delve deep into the transfer market. According to outright live betting odds, Liverpool is offered at a price of 6/4 to finish in a top-four position, which would guarantee Jurgen Klopp's side a place in Europe's premier club competition. While they are expected to leapfrog the likes of Tottenham Hotspur and Newcastle United to emerge into the league's top four, the pressure will certainly be immense in the closing stages of the season with the stakes being huge.
If Liverpool cannot secure sufficient funding from competition revenue, then some players may have to depart to fund new incoming players. Essentially, some Liverpool players could be playing to secure their future at Anfield in the closing games. Klopp is incredibly loyal to much of his reds cohort but he may be forced to bid farewell to some of his long-term assets if he is to begin another rebuild at Liverpool.
Thiago, Thiago Alcantaaaara 🎶 pic.twitter.com/wuCRXYyYOJ

— Liverpool FC (@LFC) December 8, 2022
Klopp has only added one midfielder in almost five years in the form of Thiago Alcantara, who is rarely fit to play on big occasions. Liverpool now likely will need to bring in two of three top-quality midfielders in the summer if they are to return to challenging for titles again. The central defensive area also provides a worry in terms of squad planning for the future. Almost all of the options are injury prone. Additionally, some players are arguably below the standard of a team bidding to win club football's greatest prizes. Liverpool requires severe rejuvenation in the summer and the club's tendency to sell players to fund incoming purchases could provide a stumbling block if UCL qualification is not secured.
Rivals for the top four?
Manchester United are expected to finish ahead of the reds but the fourth spot will likely be contested by Newcastle and Spurs, alongside Klopp's team, and Brighton and Fulham could even be in the mix. If Heung Min-Son can hit top form and link up with Harry Kane, then Liverpool's top-four pursuit could become much more difficult. Eddie Howe's Newcastle has shown themselves to be a solid unit ever since their takeover by the Saudi Public Investment fund, they concede rarely but have problems at the other end of the pitch.
⚽ 8 winning goals
⚽ 7 opening goals

No player has scored more of either in the #PL this season than Harry Kane#TOTWHU pic.twitter.com/HUoMzdiAC0

— Premier League (@premierleague) February 19, 2023
Liverpool is certainly now expected to finish in the top four after their recent Premier League resurgence including a victory against top-four rivals Newcastle. However nothing is guaranteed, Liverpool's squad are possibly playing for their own future and the club's fortunes in the coming years. UCL football is an absolute necessity in order for Liverpool to obtain the funds to begin a rebuild and to attract the calibre of players needed to transform the lineup.