Live Blog: Saturday 3PM's
Full Times:Aston Villa 0-2 Wigan (Valencia 2)Black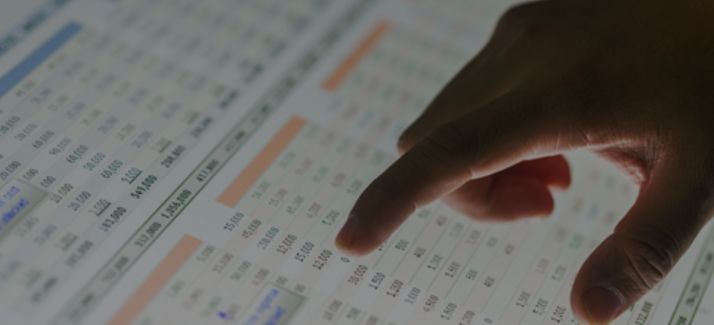 Full Times:
Aston Villa 0-2 Wigan (Valencia 2)
Blackburn (Santa Cruz 2, Roberts) 3-1 Derby County (Miller)
Fulham (McBride, Nevland) 2-0 Birmingham City
Manchester United (Ronaldo 2, Tevez, Carrick) 4-1 West Ham United (Ashton)
Middlesbrough (Riggott, Tuncay) 2-0 Portsmouth
Reading 0-1 Tottenham Hotspur (Keane)
16:56 - All over at Carlisle. Bournemouth's superb run has come up two points short. That ten-point penalty for going into administration has cost the Cherries. I was hoping for a Bournemouth v Saints derby next season - oh well. Can I call them the Scum on here? I'll think about it for tomorrow's big final day in the Championship TalkFootball Special.
16:55 - Villa 0-2 Wigan FT
16:55 - Fulham 2-0 Birmingham FT
16:54 - Nottingham Forest are promoted to the Championship. Gillingham have been relegated to league 2. Bournemouth still need a goal but they are still playing...
16:53 - Borobore 2-0 Pompey FT
16:53 - Blackburn 3-1 Derby FT
16:51 - Reading 0-1 Spurs FT
16:47 - GOAL - Erik Nevland scores to put Fulham on their way to a huge victory. Birmingham should've equalised not thirty seconds before but they look in deep deep trouble. If Fulham survive it'll be quite an achievement to say the least.
16:44 - Reading are trying to grab something against Spurs. They are going into the drop zone as things stand but they haven't really thrown the kitchen sink at the away side's defence as yet.
16:42 - Cheltenham have scored v Donny Rovers. They look like they are staying up.
16:39 - GOAL - Santa Cruz grabs his second of the day for Blackburn. Derby are just one terrible football team. With these three points Blackburn will go 7th in the battle for an Intertoto Cup Place.
16:36 - Down in League 1 it has looked all afternoon long that Forest would be joining Swansea in the automatic promotion places but that isn't as guaranteed anymore. Donny have levelled at Cheltenham and Yeovil have pulled another one back v Forest.
16:29 - Bournemouth are back in it. Brett Pitman levels it up for the Dorset side and I'm not even going to pretend I'm not biased. C'mon you Cherries!
16:28 - Memo to Harry Redknapp - Don't sign Milan Baros in the summer. If he could shoot or look up once in a while, then he'd be a decent player. I think he wears blinkers.
16:22 - GOAL - It is Olaf Mellberg Day at Villa Park but it's Valencia's day on the pitch. He bags his second from the inside right channel. Wigan are safe and now they go on to face Man U next week. If Valencia scores the goal that stops them winning the title will their interest dissipate?
16:18 - Goal down in league 1 - Bournemouth's hopes have shrunk in a big way. Looked offside but it counts as Scott Dobie puts the home side away.
16:17 - Talk about an exciting few minutes. Reading as it stands are entrenched in the drop zone but travel to Derby on the final day. Talk about a bye...
16:14 - GOAL - Borobore seal their Premiership survival with a second v Cup Finalists Portsmouth. Pompey look like they are already on holiday as Glen Johnson loses concentration to allow Tuncay to steal in and double the home sides lead.
16:13 - GOAL - This is the big goal of the day - could this be the £60million goal? Fulham lead at home to Birmingham as Brian McBride is left unmarked eight yards out and rams home a powerful header from a Jimmy Bullard free kick.
16:12 - GOAL - Wigan lead at Villa thanks to United target Valencia, who hits a 25 yarder that takes a wicked deflection.
16:08 - GOAL - Blackburn have come from behind to lead against Derby. Pathetic defending as usual from Derby and Jason Roberts scores for the home side - They are the worst Premiership teams I've ever seen - and its not even close.
16:07 - They've kicked off everywhere in the 2nd 45. Really seems like the calm before the storm at the moment.
15:48 - GOAL - Blackburn level it up against relegated Derby. Championship Manager legend Roque Santa Cruz with the goal.
15:42 - GOAL - He was recalled from a loan period at Stoke because they needed bodies and Chris Riggott as repaid Gareth Southgate's faith in him. I am not amused.
15:36 - Nervy times up and down the country. I have a feeling they'll be some late late drama this afternoon...
15:28 - Boro should've scored at home to Pompey. They still aren't safe but it would be quite something if they slipped through the cracks.
15:23 - All Spurs in the town where I had lunch last Saturday. Reading are sinking like a stone and playing like a team who have as much confidence in themselves as I do with the ladies.
15:21 - GOAL - Derby are ahead - away from home. Yes rub your eyes and have another look. Derby lead away from home. Kenny Miller with the goal.
15:20 - Goal down in league 1. Gillingham are one up at Leeds. They need to win and hope other results go their way if they are to stay up.
15:17 - GOAL - Reading fans its time to panic. Robbie Keane has fired Spurs ahead and it has been coming. Reading are a terrible side and are in awful form - bad combination at this time of the season.
15:10 - What a save by the Brum keeper at Fulham. Bullard had a free kick, they all thought he would shoot but he set up Simon Davies who struck it beautifully but the keeper made a terrific fingertip save.
15:08 - It's all Fulham at the Cottage - the crowd are really into it which is not something you can often say about the paying public at that particular ground.
15:07 - Pompey are at Middlesbrough today and Baros has a great early chance but he fluffs it. Big Herman also has a chance - good start for the FA Cup Finalists.
15:04 - Big Sam is part of the panel on Soccer Saturday. They've sent Kammy off to Craven Cottage for the big one - you've got to love Kammy - if you don't then I question your love of football.
15:02 - Just a shout-out for AFC Bournemouth. They are at Carlisle United looking to win their seventh straight and pull off one of the most remarkable escapes of all time.
15:00 - Here we go. Birmingham can go down today as can Fulham. They play each other. Manchester United have already secured three points towards the title. All the twists & turns as the afternoon unfolds here on TalkFootball.