Live Blog: Newcastle United v Chelsea
Full Time:Newcastle United 0-2 Chelsea (Ballack, M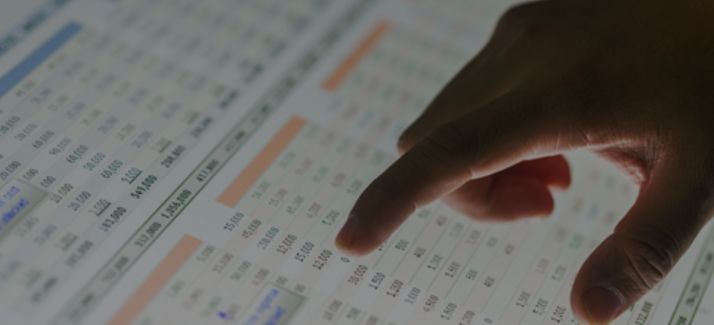 Full Time:
Newcastle United 0-2 Chelsea (Ballack, Malouda)
17:58: Chelsea thoroughly deserved that. They've not been great this season but one thing they have been is relentless. They go into the final day level with their rivals but due to Goal Difference they'll need to better United's result.
Chelsea v Bolton Wanderers and Wigan Athletic v Manchester United next Sunday for all the domestic marbles.
17:57: Full Time.
17:54: We are just playing out time here. Chelsea have won and this is going to be quite a finish to the season.
17:48: Drogba comes off to a chorus of cat whistles. Andrei Shevchenko replaces him.
17:43 GOAL - Newcastle United 0-2 Chelsea
A wonderful move finished by Malouda. Several passes in the midfield before the killer ball and the Frenchman coolly slotted it past Steve Harper. We go on to next week.
17:41: N'Zogbia on for Enrique for Toon. Alex on for Carvalho for Chelsea.
17:40: JT nearly comes to blows with Ricardo Carvalho as the latter is walking off injured. Bizarre to say the least.
17:37: Yellow for Enrique, Essien skinned him and he just pulled him down.
17:33: It should be 1-1. Martins hits a chance that goes just wide but from the corner, a scuffed shot bobbles to my boy Owen who just completely misses the ball from six yards out. He should've scored. This game is opening up.
17:32: That was Geremi's last contribution before being replaced by Damien Duff - now there is a career that has disappeared in the past few years.
17:31: Geremi's second attempt is pretty disappointing to be honest. Straight into the wall and never looked like it had a real chance of finding the net.
17:30: Malouda booked for charging down the free kick. Clear yellow.
17:29: Silly free kick given away by Carvalho. Chance for the Toon here on the edge of the D.
17:26: Anelka off for Frank Lampard.
17:21 GOAL - Newcastle United 0-1 Chelsea
And they get one. Drogba runs up to take the free kick and stops, the defence all stop and then he takes it with Ballack charging forward unmarked to glance home from inside the six-yard box. It was coming, it really was.
17:21: Yellow for Faye and Chelsea have a free kick a yard outside the box. Needs a good delivery.
17:17: It is wave after wave of blue coming forward. 'Only a matter of time for me' says Dundee's finest and it is impossible to argue.
17:15: JT hits the bar. Smashing cross to the near post and Terry is extremely unlucky not to put his side ahead.
17:10: Malouda came to this country with a lot of kudos but I have to admit he's been pretty shoddy this season. They say you need a year to adjust to life in the Premiership and we'll need to see something a lot better next time around.
17:08: We are back underway
17:07: Alan Smith coming on to replace the injured Mark Viduka.
16:52: If this was a boxing fight then Newcastle would be ahead on points.
16:51: Half Time.
16:48: Baye and Drogba swap volley attempts that go nowhere near. Is their a private side-bet going on for who can have the worst attempt at goal in this match?
16:43: Jon Obi Mikel tries to hit the man in the opposite seat to the guy Baye tried to hit earlier. A shot that wasn't your Cameron Diaz of shots lets put it that way, more your Heather from Eastenders...
16:41: Neat and tidy play by Chelsea there leading to an Anelka chance. However yet again his final effort was disappointing. He really hasn't settled into the Chelsea system as one of the wide men in a front three, I'm guessing he'll flourish next season when the big man goes.
16:38: Best chance of the game by a mile for the away side. Ballack fed in down the inside left channel but has a first touch akin to my good self on my left foot. His final attempt is a long way high and wide - poor from a player with such a pedigree.
16:37: Yellow for JT. Owen knocks it past him and Terry stands still and Owen ploughs straight into him. Some might say harsh but I thought it was a booking.
16:32: John Terry saves his team. Martins and Viduka both have efforts blocked and saved only to see the ball roll back to Owen. The England striker strokes it towards goal only to see Terry back on the line to clear the danger. Chelsea are in trouble here folks - they really are.
16:31: The Drog seems far less up for this than he did on Tuesday night. I didn't hear Keegan slag him off in the press, coincidence?
16:29: Drogba goes down in a heap but no-one seems to care. Both teams play on and the Ivorian gets up when he sees no-one is paying attention to him and carries on playing. Maybe the players around him have been watching 'Supernanny' recently.
16:26: Baye hits a volley from thirty+ yards that has more chance is disturbing someone's Meat Pie in row Z than it does troubling the goalkeeper. King Kev comes out of his dugout to say something to him, I bet it wasn't 'do the same next time son.'
16:23: Joey Barton wags his finger at the assistant who flagged him offside. The Toon midfielder will surely go over and apologise when he sees the replay, which shows him a good couple of yards off when he really shouldn't have been.
16:21: Free kick to Chelsea. Was the first real chance but Scummer Bridge fires it into the wall.
16:18: Toon have certainly started the better and Chelsea look weary early on.
16:16: United have a quick break chance but Obifemi Martins runs with his head down straight into the heart of the defence just like Milan Baros would. In fact I've never seen them in the same room together, maybe, just maybe...?
16:14: Your web developer chimes in with, 'I think a draw is more then likely, but I am holding onto the hope of Newcastle doing something brilliant and Owen winning the game.' No surprises there then.
16:09: First real chance of the match. Butt dinks it in for my boy Michael Owen (whom I do have a man-crush on) but he lets me down by firing over. Andy Gray tells us that 'it isn't for him to criticize' but then carries on to criticize Owen for taking it with his right foot instead of his left. It is like those times when a girl says 'I like you but...' and then reels off a list of bad points as long as her arm. Oh wait is that just me?
16:07: Jon Obi Mikel kicks the ball away but doesn't get a booking. Geremi smashed his free kick high, wide and not very handsome.
16:03: We are underway!
15:59: I see Steve Bennett has the game. He is part of the 'big four' when it comes to referees this season. Known as a disciplinarian and his stand-offish approach. Does in general get the big decisions right but his mannerisms annoy me immensely.
15:57: Your TalkFootball.co.uk prediction is a 2-2 draw. Dundee's finest goes for 3-0 Chelski.
15:55: As predicted by me on Saturday. Martin Tyler does sit alongside Andy Gray in the gantry for Sky TV. Martin Tyler is now clearly the #1 at Sky after a couple of years where Rob Hawthorne fought him for it.
15:50: King Kev says that he hopes Manchester United win the title today - because that'll mean his team has won the game. He seems genuine. A lot of United fans I know think King Kev will tell his team to roll over and die today, which I think is a pretty shabby attitude to have.
15:47: It has been a while but the infamous Kevin Keegan rant has been played several times over the past 48 hours over various TV networks. Could King Kev help his old adversary Sir Alex win back-to-back titles?
15:38: Team News:
Newcastle: Harper, Beye, Taylor, Faye, Enrique, Geremi, Butt, Barton, Viduka, Owen, Martins.
Subs: Forster, Cacapa, Duff, N'Zogbia, Smith.
Chelsea: Cech, Ferreira, Terry, Carvalho, Bridge, Essien, Mikel, Ballack, Anelka, Drogba, Malouda.
Subs: Cudicini, Shevchenko, Lampard, J. Cole, Alex.
15:34: Here we are back again. A really tough game for Chelsea as they look to take the title to the final day. A defeat for Chelsea and it is all but over thanks to the superior goal difference that Manchester United have. A win or a draw and we go on.