Live Blog: Manchester United v West Ham United
Full Time Score: Manchester United (Ronaldo 2, Tev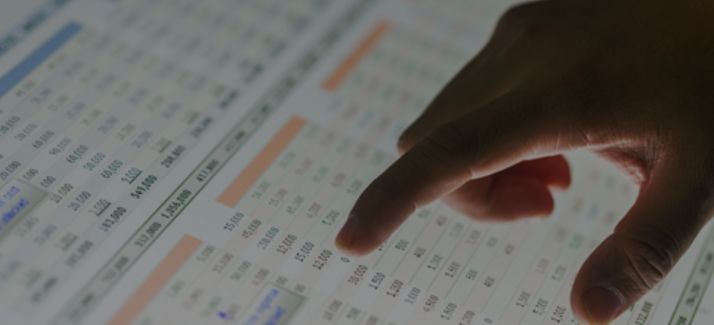 Full Time Score: Manchester United (Ronaldo 2, Tevez, Carrick) 4-1 West Ham (Ashton)
12:35 - Hey everybody. It's game one of four for the Premiership title. Man United up first before Chelsea on Monday. West Ham have won three straight against United but not many will fancy the upset today - surely Chelsea's only hope is Man U to drop points at Wigan next Sunday.
12:40 - Team News. United are unchanged from Tuesday night whereas West Ham make two changes, down both flanks with the underwear model and Faubert making way for Noble and Boa Morte.
12:41 - Martin Tyler and Andy Gray for this one - what are the odds that they are both on the gantry at St. James' on Monday afternoon?
12:47 - We are off - two minutes later than scheduled. West Ham get forward early and had a chance to produce a dangerous cross but found the keeper.
12:50 - Some early pressure from United. J-S Park yet again looks lively. West Ham though look surprisingly up for it.
12:50 GOAL - Oh well, the game was interesting for three minutes. Cristiano Ronaldo with the goal with help of a deflection which left Robert Green helpless. You can put it on the board as the Hawk would say - if any of you know who the Hawk is then I feel sorry for you as you'll of heard him.
12:54 - Somehow West Ham nearly equalised. Edwin Van Der Sar weekly attempts to grab a header from a corner, Bobby Zamora diverts it goalwards only to see Patrice Evra hack it off the line.
12:55 - Paul Scholes lucky not to see yellow for a foul there. He knew what he was doing. The referee today is Mike Riley - who has the nickname 'Manchester' Mike Riley despite being from Leeds. I wonder how he got that nickname...
13:14 - Sorry about that technical problems - let's sum the past twenty minutes...
13:15 - West Ham should've had a stonewall penalty decision at 13:01. Wes Brown just knocked the ball away deliberately with his hand. The referee said their was a push by Zamora on the United defender but that's just plain wrong. Another big decision in a big game that goes in United's favour from Mike Riley.
13:16 - GOAL - Cristiano Ronaldo following a horrific bit of defending thighs it in at the far post. Pantsil totally to blame. Goal was at 13:12
13:17 - GOAL - 3-0 to United as Tevez smashes one home from distance. The ball does move all over the shop but still I think Green has to get something on it. Goal at 13:14
13:18 - GOAL - This one goes in at the other end. Tremendous finish by Dean Ashton. Overhead kick by the England squad member who seems to of hurt himself. 3-1 but still it's United's game to throwaway and we are back up to date.
13:21 - West Ham yet again cause panic in the heart of the United defence. Ashton knocks a free kick wide to McCartney who swings in a good cross. The ball bobbles around the box for a good thirty seconds and WHU put in a couple of more than half decent crosses.
13:24 - Red Card - And Nani is sent off. Suddenly this game is on and Chelsea fans start perking up. Nani headbutts Lucas Neill and afterwards the United player goes down fiening injury to try and avoid the red card. The assistant referee on the near side sees it clearly and advises the referee to send him off - and he does.
13:27 - Neill is booked for his role in the incident which is fair. McCartney is also booked for a foul.
13:34 - WHU certainly look like they could do United here and throw the proverbial spanner in the works.
13:35 - Half Time - 3-1 United but 11-10 West Ham in terms of players.
13:51 - We are back for the 2nd half. Tevez has moved wide right.
13:57 - WHU have started the 2nd 45 really well. Having lots of joy down the United left. Solano on for Boa Morte.
14:02 - Ashton off now as well, Carlton Cole on. West Ham need some belief but they aren't show me that they truly believe they can get something here.
14:05 - GOAL - Michael Carrick scores thanks to another deflection. They let the United midfielder run a good twenty yards or so before even thinking of closing him down. He cracks a shot that clips off Scott Parker and gives Robert Green no chance.
14:07 - Ronaldo gets a needless booking for a bit of a swipe. Ryan Giggs comes on for Ji-Sung Park.
14:10 - Sir Alex wisely brings Ronaldo off. This game is done and there are two big games left, no point in risking injury or suspension. Darren Fletcher replaces him.
14:12 - Bobby Zamora is extremely harshly booked for deliberate handball. Whether it hit his upper arm or not I'm still not sure even after two replays. Yet Riley from thirty yards away saw enough to say it was deliberate and a yellow...
14:17 - Fletcher hits the post after a wonderful move. Swept from left to right culminating in Giggs feeding Fletcher to slot it home - however the Scot saw his effort back off the inside of the post.
14:18 - As an aside - just how disappointing have West Ham been second half? This is why a lot of people I know think Alan Curbishley is vastly overrated as a manager. This game was there for the taking but he stuck with 4-5-1 and a limping striker.
14:19 - Scholes makes way for John O'Shea.
14:21 - Mullins off for young Freddy Sears. Talk about shutting the stable door after the horse has bolted.
14:23 - For the record Lucas Neill wasn't booked in the first half for his involvement in the Nani sending off.
14:27 - This game is petering out and has been a thoroughly disappointing second half I must say.
14:37 - Full Time. I really didn't enjoy that second half. It was all set up for a pulsating encounter but West Ham retreated into their shells. United dominant and now 1/8 for the title.