Leicester's set piece woes - a historical trend for Brendan Rodgers?
After coming off a fifth place finish in the Premi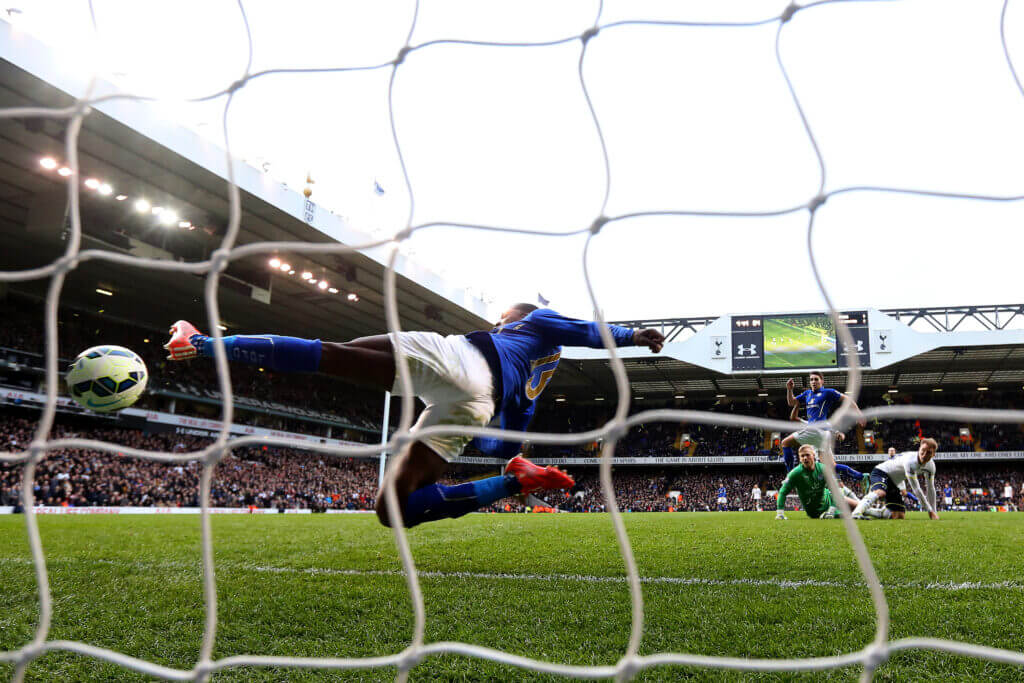 After coming off a fifth place finish in the Premier League and a famous F.A Cup win in the 2020/21 season, many were tipping Leicester City to push on this year and fully entrench themselves in the league's top six. However, after 16 games, they are in eighth place and have been knocked out of the Europa League, a competition many were tipping them to win. They are undoubtedly a squad filled with extremely talented players, and Brendan Rodgers is a very good manager, whose record at Leicester has been excellent up to this point. That said, there is one major issue facing this side - and if it isn't solved they won't be anywhere near the Champions League - they simply cannot defend set pieces. With 27 goals conceded in the league so far, only four teams have conceded more than them and their shocking defending of set pieces has been a huge catalyst in that. However, the race for the top four and Champions League qualification is wide open, and despite their poor start to the season, Leicester find themselves just six points behind fourth place. Those who still back Brendan Rodgers to turn it around for the Foxes can do so on this list of sites.
The set piece issue
Following Leicester's 2-1 loss against Aston Villa on Sunday December 5, a game in which they conceded two goals from Ezri Konsa, one from a corner and one from a wide free-kick, Brendan Rodgers berated his side's defending of set pieces, telling the Leicester Mercury: "I thought we were very good and could have had more. Our Achilles' heel is killing us, defending set-pieces. We keep conceding and it's undoing a lot of good work and it's sapping confidence. "In the first half, we should have scored more than one. In the second half we didn't start so fast, but then the corner we conceded from was hugely disappointing. Then you're chasing the game. We definitely have to look at the structure of it.
"It's been constant, a lot of hours into analysing each opponent. You have to do your job as well, you have a responsibility to mark Konsa because we know he stays out at the back post. We are not being caught out with something really clever, we know Konsa and Mings are their big targets in the box. The first goal is a second phase, so these are undoing a lot of really good work.
"It's very fine margins for us at the minute, so if we can get the solutions to that, it's going to give us more solidity at the back. We've always done what we've done, I've felt comfortable with the ball coming into the box, but we look more vulnerable this season on it. We have to work on it otherwise the fine margins will go against us. We're in touching distance of where we want to be."
It is clear this game angered Rodgers as it has been a pattern of Leicester's season. In attacking phases, they are showing signs of the team that has achieved fifth place finishes in both of their last Premier League campaigns, but their defending is letting them down and Rodgers knows it. After the loss to Villa, former Manchester City and England Defender Micah Richards said on Match of the Day 2: "For all of Leicester's good play, they're spoiling their game with set pieces… Last season, 14 they conceded [from set-pieces], and this season they're already at 10."
Why are these problems happening?
The form of Çağlar Söyüncü has been a huge worry for Leicester fans, as he was widely credited as being a top centre-half in previous years and this season he has been far short of that. He has been error prone throughout the Foxes' campaign and has often looked lost when defending corners, including the one Ezri Konsa scored on December 5. Leicester fans will be keeping their fingers crossed that star young defender Wesley Fofana can return as soon as possible from his long-term injury to help solve their problems in defence, with the end of December expected to be his return date. The young Frenchman has yet to appear for Leicester this season, but was a regular in last year's campaign.
The signing of Jannik Vestergaard from Southampton in the summer gave Leicester fans some hope that he would be dominant in the air and bring some useful depth to their defence. With him being 6' 6", the expectation was the Dane would be a great asset at set pieces, in both attacking and defensive settings, but that hasn't come to fruition. Even by his own standards, he says he hasn't been at his best since arriving in the midlands. During a press conference while on international duty, he said: "My club change has been big and a bit of an upheaval. I ran into an injury on top of zero vacation and startup, so it has been a little bit uneven - both for me personally and for the team. So as happy as I am for everything that has happened, I am just as hungry to improve and get up to the level I have shown before and which I know I have."
Getting Söyüncü and Vestergaard up to form and getting a fully fit Fofana into the side should put Leicester in good stead as the season goes on, and Rodgers will need his players to fix their set piece woes sooner rather than later. With Spurs, Arsenal and Manchester United all being incredibly inconsistent, and West Ham having a slight issue of squad depth, fourth place is still well up for grabs for Rodgers' side, and it is clear what needs to be solved in order for them to have a chance to do so.