Joachim Low: Spain remain the favourites to win Euros
Joachim Low: Spain remain the favourites to win Eu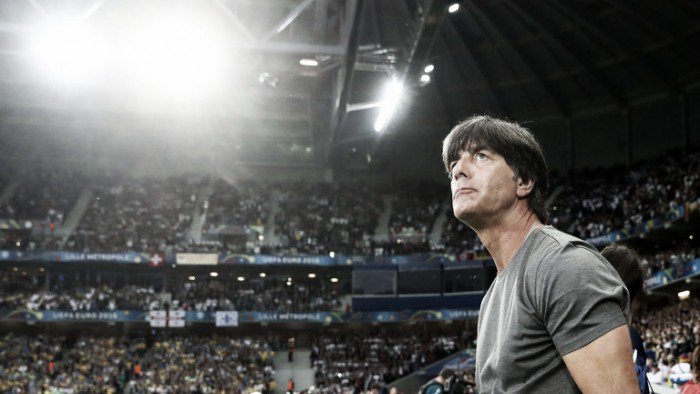 Germany national team boss, Joachim Low, believes that Spain are still the favourite team to win Euro 2012, regardless Bayern Munich's Champions League final qualification against Real Madrid.
The 52-year-old manager rejected claims that the Bavarians superiority against the merengues, in the penalty shoot-out victory at the Champions League semi-finals stage, is a prove that Spain are unbeatable in great competitions.

"I don't think Bayern's win will have any influence on Euro 2012. There will be different players and expectations," Low told La Gazzetta dello Sport.

"Spain remain the favourites. You have to play some very good football to beat them."

"We have really matured as a team and we have shown that we can play at a high level. There are more favourites, though. At least six, and two of them are in the same group as Germany with Netherlands and Portugal."

"And then there's France and Italy, who went out early at the World Cup. They have bounced back again and will be ready at Euro 2012," he concluded.

Germany begin the European tournament against Portugal in Group B on June 9.