In the summer the market is full of free agents. All you need to know about them in European major leagues
In the summer of 2022, the contracts of many top p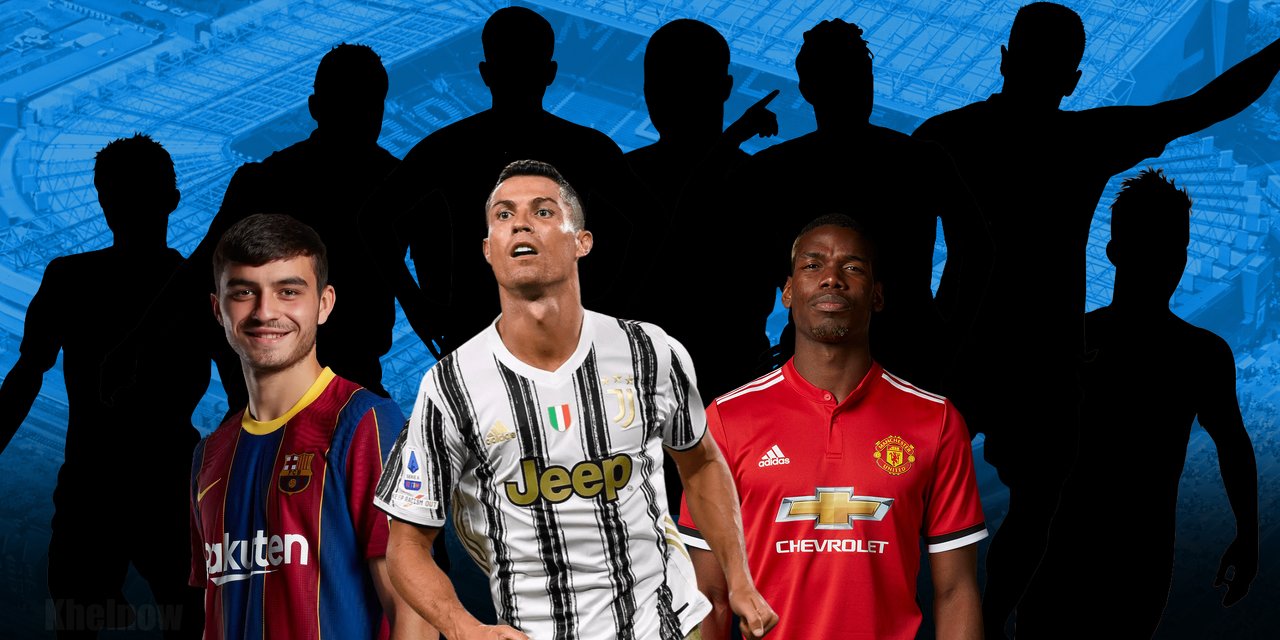 In the summer of 2022, the contracts of many top players expire - all of them can either leave for free or extend their current agreements, or even end their careers.
We already know about most of the players on the list: they will leave their current teams. Let's walk through the major leagues to assess the scale. Such information will come in handy for the everyday winning tips that are important to football fans.
EPL
Pogba is rumored to be sent to Juventus, but PSG and Real Madrid are also competing for the player. The Frenchman's departure is hardly surprising. Already in the spring it was clear that Pogba and MU were no longer on the same path.
"MU hasn't won anything this year or in the past. I want to take titles, play for something," Paul said at the end of March.
The Frenchman returned to MU in 2016 from Juventus for 105 million euros. With the club he won the Europa League and the English League Cup in 2017. Since his return he has played 154 matches and scored 29 goals. Pogba was expected to reach the top level at MU, but he never became a true leader of the team and very often failed to perform.
It is time for a new challenge.
Cavani, according to Calciomercato, is interested in the rapidly revitalizing Fiorentina.
Eriksen could stay at Brentford, but there are also reports of interest from Tottenham, Leicester and Newcastle.
Serie A
Origi moves to AC Milan - in May it was reported that he only needs to pass a medical check-up and sign a contract.
Kessie (as well as Christensen) has already agreed with Barcelona, but the Catalans are not yet able to register a rookie due to financial problems.
Dybala is still leaning toward a move to Inter. He turned down Newcastle, Dortmund and Sevilla, while Tottenham rejected Paulo due to high wage demands.
Mkhitaryan is also close to Inter - after all, he is escaping from Jose Mourinho to play in the Champions League.
La Liga
Three players leave Real Madrid simultaneously - Marcelo, Isco and Bale. Nothing is yet known about their future.
Barça have not yet renewed Dembele's contract - although negotiations are still ongoing. Everything is hindered by financial problems.
Suarez will definitely leave Atletico - he has already said goodbye to the fans. The 35-year-old Uruguayan has an option with Aston Villa, where a reunion with Steven Gerrard and Felipe Coutinho could take place.
Bundesliga
Halstenberg may extend his contract, or he may leave for Hannover - yes, second Bundesliga club.
Witzel is leaving Dortumund - said to be in the MLS.
Ligue 1
Walter Benitez is one of the best goalkeepers in Ligue 1, but his extension at Nice depended on getting into the Champions League - now there are some doubts.
After seven years at PSG, Angel Di Maria, who recently scored at Finalissima, is leaving. Rumors are sending him to Juventus, but so far not very persistent.
Fabregas leaves Monaco - so far to nowhere.