IFFHS: Barcelona best world club in 2011
IFFHS: Barcelona best world club in 2011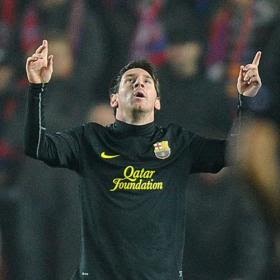 Barcelona have been considered as the best 2011 team in the world, while Real Madrid came second, according to the International Federation of Football History and Statistics (IFFHS). Manchester United are in fourth place, followed by neighbour rivals, Manchester City.
In 2011 Pep Guardiola's side have won several trophies, and were therefore considered by the IFFHS as the best world club of the year.
Barça enjoyed a fantastic year in 2011, as they conquered La Liga title, the Champions League trophy, the European Supercup, the Spanish Supercup and in December they became the Fifa Club World Cup winners, after beating Brazil's Santos by 4-0.
In fact, the only title which the Camp Nou side failed to achieve was conquered by their arch-rivals, Real Madrid, who came in second in the IFFHS club world ranking.
Manchester United were considered the fourth best team of 2011, right behind Argentina's Vélez Sarsfield, in third place, and Manchester City came straight after the Red Devils, in fifth place, with less 31 points.
Please see below the clubs which made to the top ten: