I can handle the pressure, says Benteke
I can handle the pressure, says Benteke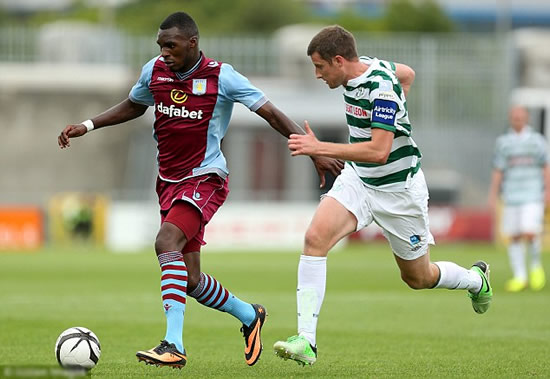 Aston Villa striker Christian Benteke has stressed he is ready for the increased levels of pressure this season.
The 22-year-old Belgian, who scored 23 goals in all competitions for the Villans last season, helping the club narrowly avoid relegation, believes ha can improve from his performances of last term.
"I feel good, I feel really good. I expect myself to do better than last season," Benteke told reporters.
"As a striker, a lot of people are waiting for me. The fans are waiting for me. So the pressure is going to be bigger around me but this is football and I accept that.
"I can take that. I am young. I am confident. This is part of football. You have to be able to handle this pressure. This is the life I have chosen so I am happy to take this on. I love it.
"The objective is to do better than last season. We have quality in the team. We have to try to do better. That's our aim. It was maybe a tough beginning last season but we finished well, so why not do something good this season."
Benteke looked set to leave Villa Park this summer, after handing in a transfer request, but he retracted it and signed a new deal until 2017.