How much Money is being bet on Sports every Year?
Every day is a gambling day. If you have money and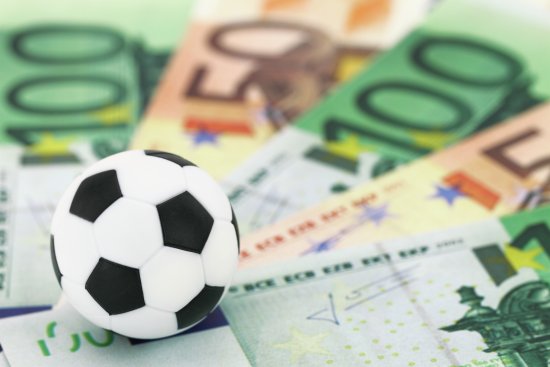 Every day is a gambling day. If you have money and access to a gambling site, there is no time you can't find a game to bet on. For bookmakers, this means money is always flowing into the casinos. While millions of dollars are won every day, the amount of cash spent on sports gambling is much more.
Below is an overview of the top-most gambled sports, how much goes back to bookies as profits and how much is paid out as wins to players.
Overall –$3 Trillion Industry
The sports betting industry is worth an estimated $3 trillion. Illegal betting makes up more than half of that. Asia and North America lead the pack for countries with the highest cases of illegal sports gambling.
During this year's Super Bowl, for example, $6 billion was spent on betting. While one in 10 Americans placed bets on the outcome of the game, only 5% of the bets were done legally as per USA Today.
In total, more than $400 billion is spent on illegal sports bets. While most of the illegal betting occurs in countries where gambling is disallowed, unauthorized wagering is also common in countries with legal betting. Most illegal bookies attract players with higher value odds, something gamblers are always looking for.
In the legal betting field, football is the most wagered sport on Earth. American sports, including Gridiron, basketball, baseball, ice hockey and horse racing follow. Football boasts of being the most popular sport in the world, with nearly 3 billion people claiming to love the sport.
Online Gambling—$45.8 Billion
Online gambling has been growing steadily for the last 20 years. The industry was barely worth $10 million in 2000. But today, it's bigger than Facebook. More money is wagered online than is spent on Valentine's Day.
In the UK, new casinos launch every month, each with the goal of becoming a future powerhouse. William Hill, for instance, commands a 38% market share on all gambling done through the iPhone in the UK.
The new breed of online casinos deploys a multitude of strategies aimed at edging out established companies. They issue out free bonuses to anyone who creates an account with them. They are transparent, support fair games and value odds for sports bettors.
Football Betting—$110 Billion
A 2013 estimate by the BBC placed the global football betting sector at $70 billion. That amount included illegal betting. Fast forward in 2019 and global legal betting on the sport is worth more than $100 billion.
In the five years since the BBC estimate, more than 15 developed countries have legalized sports betting. Online betting is now bigger than Facebook and bookmakers keep inventing new wagers to attract gamblers.
A landmark ruling by the US Supreme law court giving states the powers to regulate betting is further expected to help spur football betting in the US. Although football is not the most wagered on sport in the US, a legal betting environment in the country may fuel soccer betting into more than $150 billion soon.
American Football—$100 billion
Even before last year's sports betting ruling, Americans were spending billions betting on NFL and college football games. According to a report by the American Gaming Association, a staggering $93 billion was spent on football gambling in 2015.
With gambling illegal in most US states, 98% of Americans have been gambling illegally. The huge disparity between legal and unauthorized gambling stems from the fact that only a select few states support sports wagering. Of course, more states are now considering legalizing the industry but the percentage of legal sports betting is still very low.
Surprisingly, Americans spend more money betting on football than attending football games. While $100 billion is spent on football betting, only $56 billion is spent on all sports-related activities. This includes such things as attending football events, transportation, buying food and drinks.
NBA/MLB and NHL—$50-$80 Billion
The three biggest sports leagues in the US after the NFL attract gambling money worth as much as $80 billion worldwide every year. The biggest bets are placed around major games like the World Series, NBA playoffs or hockey finals.
According to ESPN, nearly 90% of all sports bets in major US sports in 2017 end up as losses for players. In 2017, players only won $248.7 million out of $4.8 billion spent gambling basketball, hockey and baseball games.
Still, losses aren't stopping avid gamers from gambling. More than $1.4 billion was spent on basketball and a further $1.1 billion on baseball in 2018. Both of these were record numbers in the US.
Globally, betting on US sports is a much bigger industry than most people think. Almost every UK bookmaker supports American sports leagues and games. While the exact amount spent on these games is hard to compile, it's estimated to be worth more than $50 billion for the NBA, MLB and the NHL.
Minor Sports—$50+ Billion
Games like Mixed Martial Arts, boxing, eSports, horse racing and rugby all fall in the minor leagues when it comes to betting. In countries like the UK, horse racing and rugby rank up high on the top sports wagered on. However, globally, they don't command as much money as football or basketball.
Fortunately, most of these sports are available for gambling in all respected bookmaker sites. From the UK to Australia, Brazil to Canada, millions of people wager billions of dollars on these sports. In fact, some people would rather bet on the less popular sports than on soccer or basketball.
To Conclude
Sports betting is a trillion-dollar industry. Most of the gambling happens illegally but legal wagering is increasing every year. Football boasts of being the most wagered sport in the world. It's not surprisingly anyway for a sport played in almost every country.
Online betting never seems to slow down as an industry. What was a small industry 20 years ago is worth more than $40 billion in 2019. Millions of gamblers worldwide use bookie sites to bet on all sports easily and conveniently. This is expected to continue happening in the future, expanding global sports betting even further.