How long can Mohamed Salah maintain his consistent scoring levels?
Liverpool's 2020-21 campaign was a pretty topsy-tu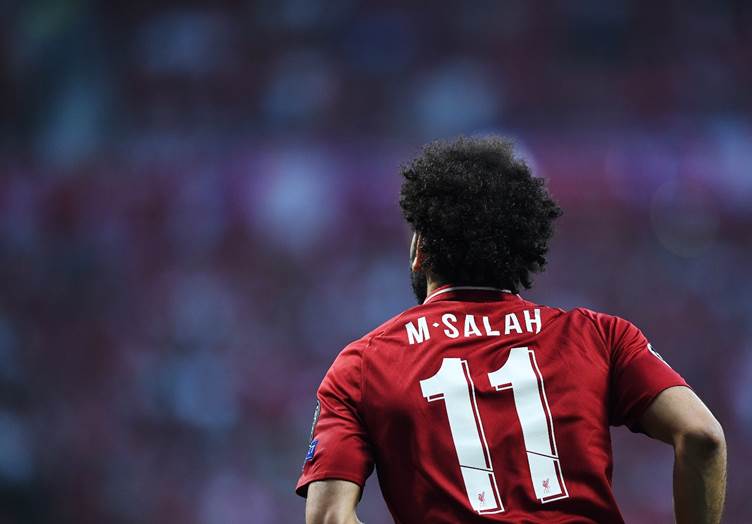 Liverpool's 2020-21 campaign was a pretty topsy-turvy one. From being the favourites to win the Premier League at one point, to suddenly looking unlikely to even qualify for the Europa League the next, it was a strange season by all accounts. In the end, Jürgen Klopp's charges managed to scramble a third-place finish after picking up some form at the tail-end of the campaign, and now thoughts can turn to establishing their credentials in the Premier League 2021/2022 winner odds.
Of course, the one constant throughout Liverpool's season of flux was the stellar form of Mohamed Salah. For the fourth consecutive campaign since arriving at Anfield, the Egyptian posted a return of more than 20 Premier League goals — proof that he is still the main man at Liverpool, even if he hasn't quite emulated the heights of his debut season for the club, where he bagged 32 in the league.
Salah recently turned 29 years old, and while he still has a few prime years left, it'll be interesting to see whether his powers begin to wane slightly in the coming seasons. For all that his goalscoring stats are hugely impressive, Salah has always been a relatively wasteful striker, and all it could take for him to decline is for those missed chances to become more prevalent.
The form of Roberto Firmino and Sadio Mané last season is a cautionary tale for Salah. No-one expected Mané's scoring form to drop off so drastically, and Firmino has struggled in front of goal for a couple of seasons now. Liverpool became hugely reliant on Salah's goals last season, and if the Egyptian was to have a bad season, Liverpool could really struggle, and suddenly Salah would lose a lot of confidence in his own game.
Salah's determination is what sets him apart. He has an insatiable hunger for goals, and this is evidenced by the fact that some label him as selfish in front of goal. There have been times in the past where he has got into arguments with teammates over shooting when it would perhaps have been more sensible to pass, but that simply gives you an insight into his elite mentality and innate desire to score.
Perhaps the most important thing to remember is that Klopp knows how to get the best out of Salah. You don't have a striker bagging 20-plus goals every season without both player and manager being finely attuned to each other. Salah is the perfect embodiment of Klopp's style, scurrying around making life difficult for opponents, pressing from the front and punishing defenders with clinical finishing.
The arrival of Diogo Jota from Wolves last season provided more competition for the front three, and there are still rumours circulating in the football betting tips that Klopp could bring in another attacker this summer. Jarrod Bowen and Pedro Neto have been mooted as potential additions, while some Liverpool fans are still dreaming of Kylian Mbappé joining from Paris Saint-Germain.
Salah has shown no signs of slowing down, and even if Liverpool do bring in another striker, you would expect Salah to revel in the challenge. He has proved time and again that the club can rely on him to do the business in front of goal, and while all good things must come to an end eventually, you can bet that Salah will keep banging in the goals at Anfield for some time yet.