How Brendan Rodgers has revitalised Leicester City
"I'll give my life to make the supporters proud of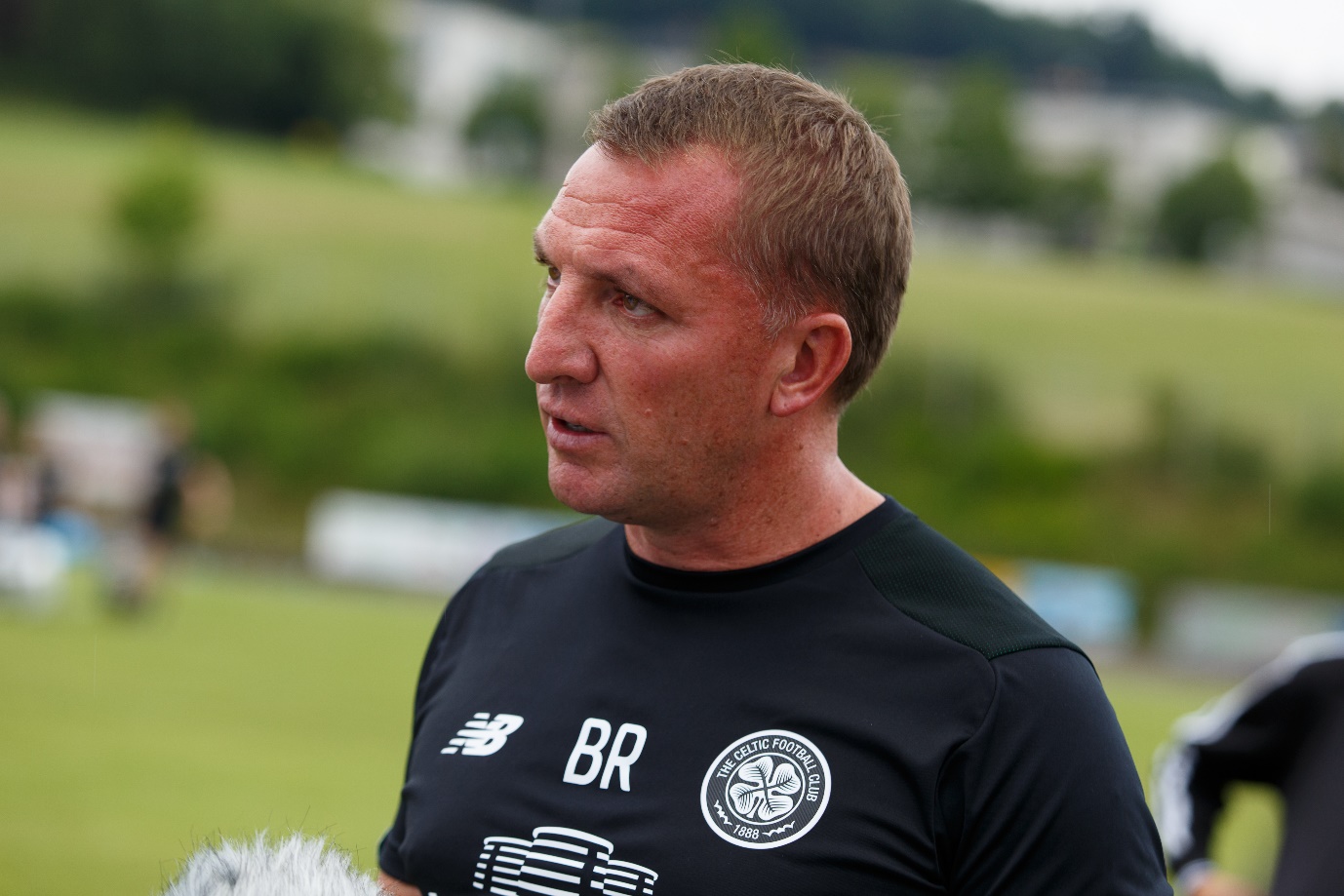 "I'll give my life to make the supporters proud of their club," Brendan Rodgers said when he was appointed as Leicester City manager back in February. While that was perhaps an exaggeration, it exemplifies the kind of coach Rodgers is. He obsesses over the clubs he manages, immersing himself in the history and ethos of the institution and allowing those factors to drive his strategy. He is renowned as a great man-manager, and it is this key understanding of people that endears him to players and supporters alike.
Leicester City's early form in this Premier League season is evidence of how Rodgers has changed the mood at the club. Sitting pretty in third place at the time of writing, Leicester have shown that they have the credentials to break into the top six. A single defeat at Old Trafford against Manchester United is the only real negative in this campaign so far, and the 5-0 hammering of Newcastle United at the King Power stadium proves that Leicester have the goals to match their ambition and put paid to the available odds on Premier League that would have them in mid-table and no higher.
Positivity is the word that best defines Rodgers, both in terms of personal outlook and footballing philosophy. Despite his playing career being curtailed by injury at a very young age, there is no bitterness or sour grapes in the way he coaches and carries himself.
Indeed, his positivity in interviews has led some fans to label him as deluded, but that is an assertion that Rodgers takes no heed of. Soon after taking the Leicester job, he said: "In life, people will say that because you're positive you might be deluded. But I've always been optimistic."
It is this optimism that has helped breathe new life into Leicester City as a club. The lacklustre performances and playing style under the previous manager Claude Puel had frustrated supporters who felt that Leicester were not playing with the ambition they should be. Rodgers has revitalised the Foxes' style, with Leicester now playing more on the front foot, taking better advantage of the attacking talents of Jamie Vardy and James Maddison.
Last season, bad feeling hung over the King Power stadium like a heavy fog. The tragic death of club owner Vichai Srivaddhanaprabha in a helicopter crash outside the ground was a harrowing moment for everyone associated with Leicester City. The arrival of Rodgers, and the increased attacking verve with which the team now plays has helped alleviate this gloom, allowing Leicester to pay tribute to Vichai in the most fitting way – scoring goals and competing in the upper reaches of the Premier League table.
That is the challenge facing Rodgers – to establish Leicester as one of England's top sides. It was the ambition of the club that attracted Rodgers to leave Celtic and take the job, to strive towards a future where winning trophies becomes a regular occurrence. For all Leicester fans, the dream is that their remarkable Premier League title win will ultimately prove the catalyst for a long period of success at the highest level, that future generations won't look back on that season as a mere flash in the pan.
Rodgers' man-management skills have played a key role in getting players and staff pulling in the same direction. He has worked closely with Jamie Vardy to improve his effectiveness against teams that defend deeper and has helped Kasper Schmeichel to rediscover his best form as one of the Premier League's finest goalkeepers. In getting these key figures on his side early on, Rodgers has ensured that he has the full backing of the dressing room.
Rodgers has also been keen to give younger players a chance in this Leicester side. Although Maddison and Ben Chilwell were already established when he arrived, he has helped them come on leaps and bounds in their development, leading to call-ups to the England team. The likes of Harvey Barnes and Hamza Choudhury have also excelled under the Northern Irishman, meaning that Leicester have a youthful flair to complement the experienced heads in the side.
With a coach who has always valued attack over defence at his previous clubs, it is perhaps surprising that the Foxes currently boast the joint best defensive record in the league, having conceded just five goals thus far. After losing Harry Maguire to Manchester United in the summer transfer window, you could have forgiven supporters for fearing the worst, but new signing Çağlar Söyüncü has formed a solid partnership with Jonny Evans at the heart of defence, allowing Maddison, Ayoze Perez and Vardy to strut their stuff at the other end of the pitch.
After the club's run to the Champions League quarter finals in the 2016/17 season, Leicester fans will be dreaming of a return to Europe's premier club competition. While they have made a stellar start this season, maintaining such performances will be the real test of Leicester's top-six credentials. Aside from Liverpool and Manchester City, the form of the Premier League's biggest clubs has been flaky to say the least. With Rodgers guiding the Foxes to better football and better results, it would be no surprise to see them vying for those European places come May.