Götze knocks down Bayern (0-1)
Götze knocks down Bayern (0-1)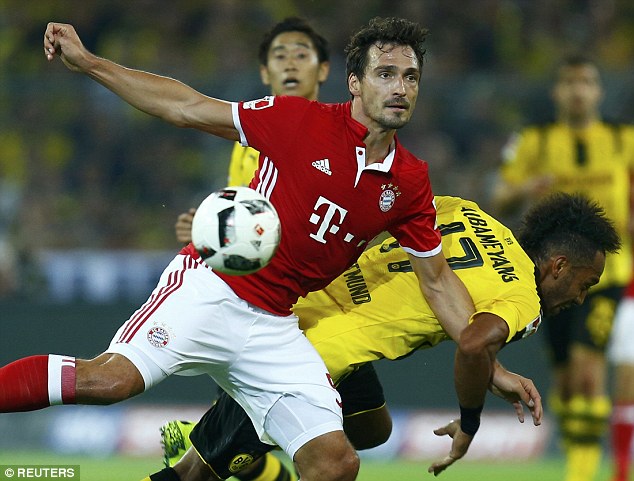 German starlet Mario Götze scored the only goal at the Allianz Arena this afternoon as champions Borussia Dortmund beat the Bavarian giants Bayern Munich (0-1).
Götze netted for Borussia at 65' and the Bundesliga toppers couldn't find the way to send the ball to the back of Dortmund's net.
The Bundesliga runners-up Dortmund have, therefore, closed in on the leaders and reduced the difference to two points, at the same time they didn't let rivals M'gladbach slip away.
The two clubs have picked up 26 points, still two behind Bayern's 28 record, as Borussia M'gladbach hammered Werder Bremen (5-0), with Reus being the local hero as he signed a "hat-trick".
Matchday 13 in Germany was, in fact, full in goals, as Schalke 04 and Wolfsburg scored four against 1. FC Nürnberg (4-0) and Hannover 96 (4-1).
The game between 1. FC Köln e o Mainz had to be postponed after the referee Babak Rafati failed to turn up. It was later discovered his absence was due to an attempted suicide in a Hannover hotel.