Fulham aiming to make remarkable escape from relegation
Fulham produced a very emotional 1-0 win over Live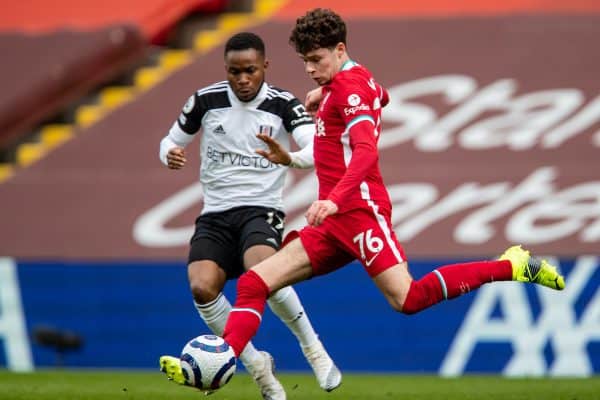 Fulham produced a very emotional 1-0 win over Liverpool last weekend that gave the London club a major boost in their battle to escape relegation. Thanks to a sweetly struck goal from Mario Lemina just before half-time, it consigned Liverpool to a remarkable sixth-consecutive defeat at home and handed three hugely valuable points to Scott Parker's team.
Fulham have been showing plenty of spirit in their recent run of matches. Nowhere was this better seen than when Lemina pounced to strip Mo Salah of the ball to produce the strike that handed the London club their first win at Anfield since 2012.
Fulham's fight to escape the drop
While Fulham showed plenty of resilience and attitude, they still face a tough challenge in staying in the Premier League. The three points gained at Anfield brought Fulham up to 26 points - equal with 17th placed Brighton and Hove Albion.
As such, it is now just goal difference keeping Parker's team in the relegation zone. At the bottom, Sheffield United have pretty much resigned themselves to going back down to the Championships.
While some of the sites featured here are the best bookmakers for players in India and beyond, none of them are giving West Bromwich Albion much hope that their team are going to survive the relegation battle. West Brom have now slipped a big eight points behind Fulham, and while Sam Allardyce has performed a few heroics in his time, it looks like his current challenge might be a step too far.
As such, it's the three-way battle between Fulham, Brighton and Newcastle United to escape relegation that's starting to look much less predictable. Burnley are just three points ahead of these teams, but there's enough belief in team boss Sean Dyche to stop the Lancastrian side straying into real danger.
Why Fulham are in with a chance of survival
Fulham have just suffered one defeat in their last five games. This was a 1-0 defeat by Tottenham which should have been a draw were it not for a cataclysmic handball decision. Prior to this, Scott Parker's team had enjoyed a strong run of form since the start of the New Year. Admittedly, there have been a handful of defeats, but these have been against much bigger teams like Manchester United and Chelsea.
Above all, it's well-fought victories against Liverpool and that 2-0 win over Everton that have meant that many think that Fulham have what it takes to stay up. The Everton victory came thanks to two finely-crafted goals from Josh Maja. The 22-year old was originally part of the Fulham youth team, but has since been shipped out to Sunderland and Bordeaux.
However, Maja was brought back to Craven Cottage at the end of the winter transfer period, and he already looks like a fine acquisition. This is alongside the positive steps made by Ruben Loftus-Cheek since arriving on loan from Chelsea.
But it's another loanee - RB Leipzig's Ademola Lookman - who is looking like having the consistency and quality needed to cause the biggest problems for their opponents. All of which has made it easy to say that Fulham have borrowed their way to Premier League safety. Plus with some excellent goalkeeping from Alphonse Areola, it looks like Fulham have enough talent in their ranks to stay in top-flight football.
Do Fulham have the mental edge on their rivals?
Momentum counts for a lot in football. While Fulham are definitely on an upward swing, things haven't been going quite so well for Brighton and Newcastle. Brighton have lost their three last Premier League games in a row. While Graham Potter's team are capable of playing some very pretty football, it's become increasingly evident that Brighton just don't have the required goalscoring touch. Nowhere was this better seen than when they completely controlled the game against Crystal Palace, but ended up the 1-0 losers as the result of a hugely fortunate last minute goal from their opponents.
Not that Brighton aren't without quality. Forwards like Neil Maupay and Leandro Trossard are capable of playing some excellent football, and the recent addition of experienced stars like Danny Welbeck and Adam Lallana look to be inspired moves. But with hugely promising players like Tariq Lamptey being ruled out for the rest of the season due to injury, it seems that Graham Potter has a real challenge keeping Brighton in top-flight football.
While there's a certain level of unity in the Brighton squad, it seems the Newcastle are a shadow of what they once were. Admittedly the Magpies have been decimated by injury to stars like Callum Wilson, Miguel Almiron and Allan Saint-Maximin, but there's a growing sense of despair at St James' Park.
Steve Bruce was always facing a tough challenge in taking over the managerial role, but things have been getting increasingly rocky for the Newcastle boss. Rumours of training-ground bust-ups are rarely a good thing, and it's evident that the negative feeling is creeping into Newcastle's efforts on the pitch.
Newcastle's barren 0-0 draw with West Brom highlighted how far things have slipped for the Magpies. A crunch game comes on 20 March when Brighton entertain Newcastle. It's a must-win game for both teams, and one thing's for sure and that's that Fulham will be looking on with plenty of interest.