Favourites to land Major European Leagues as we moving into latter stages of season
The football season around Europe is continuing to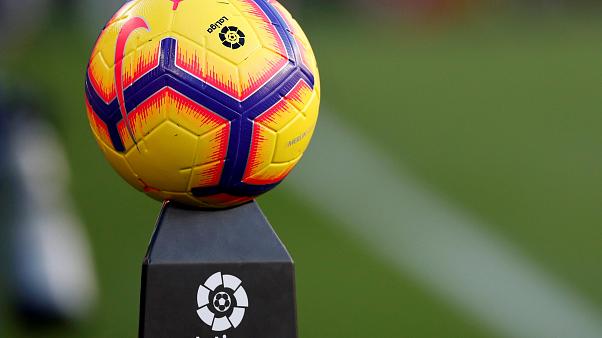 The football season around Europe is continuing to fly by, as we now move into the latter stages of the season. The big question now is, which sides will be winning each of Europe's major leagues. Here we cover the favourites for each and the most likely winners come the end of the campaign.
Liverpool – Premier League
Liverpool are in the process of producing a record breaking season and are all but set to land the Premier league title this season. They already have a lead of 25 points over defending champions Manchester City, which gives a further example of just how dominant they have been. This has also seen them drop just two points in the league this season, winning 25 and drawing just once. Liverpool will now pick up the Premier league title for the first time and win their 19th top flight title and first since 1990. You can now get a bet365 bonus code for 2020, in which Liverpool are also proving popular to defend their title in the Champions league this season.
Real Madrid – La Liga
Real Madrid continue their pursuit of a first domestic title since 2017. They are much improved under Zidane, which also sees them having lost just once in the league to date. Real Madrid have picked up 53 points from a possible 72, winning 15, drawing eight and losing once. This means they are now the favourites for the title, as they look to end the winning run of Barcelona. The latter are also still well the title race and just one point behind Madrid.
Bayern Munich – Bundesliga
Bayern Munich continue to improve and have now pushed back up to the top of the Bundesliga table. This looked unlikely in the early period of the season, as they made a very stuttering start. They are now one point clear at the top and strong favourites for the title. There main contenders appear to be RB Leipzig and Borussia Dortmund. Bayern are also looking to win their 30th top flight title and eighth in succession.
Juventus – Serie A
One of the closest title races is the Serie A, as the battle continues between defending champions Juventus and Inter Milan and Lazio. There is just three points separating the three sides but you would have to side with Juventus considering their recent results. Ronaldo continues his remarkable form for the side and he is looking to push them for another title. Juventus are also looking to win their 36th top flight title and ninth in succession.
PSG – Ligue 1
PSG are already running away with the title and have a 10 point lead over nearest challengers Marseille. There main aim this season is to win the Champions league but they are also all but set to land the domestic title. They are looking to win their ninth Ligue 1 title and third in succession.