Essien delighted with Mourinho return
Essien delighted with Mourinho return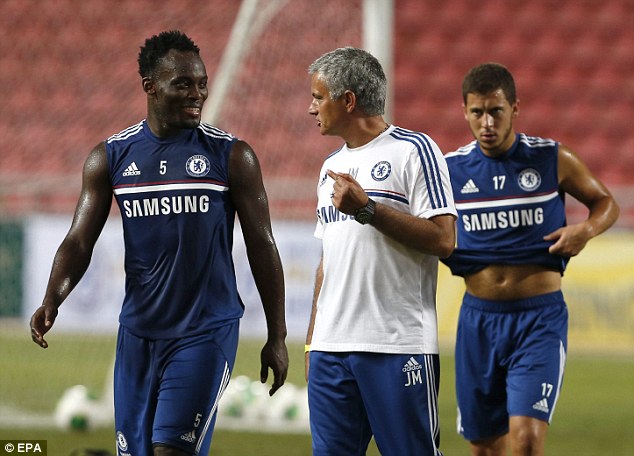 Chelsea midfielder Michael Essien is happy with Jose Mourinho's return to Stamford Bridge and is hopong that the Portuguese coach leads the club to more success.
The Ghana international spent last season on loan alongside Mourinho at Real Madrid, after falling down the pecking order with Chelsea's previous managers.
"I am ready to give my all to Chelsea," Essien told reporters.
"I haven't lost any desire or motivation. I have been working hard in the last few weeks to be physically and mentally fit for the season and I feel good about my work so far.
"We are definitely going to give it a go this season. All the trophies are up for grabs and you can rest assured we will do all we can to bring as many as we can to the Bridge."
The 30-year-old old remembers the exact moment he knew Mourinho was returning to Chelsea.
"When I scored my last goal for Real Madrid on the last day of the season, I ran over to celebrate with him and was expecting him to congratulate me when I hugged him," he added.
"Instead he leaned over and said: 'See you at pre-season training on July 8'. I found that so funny. We are now back together where we belong and where we had so many beautiful years together and I hope we can recreate those magical years."