Emirates Cup: Drogba seals Galatasaray win over Arsenal
Emirates Cup: Drogba seals Galatasaray win over Ar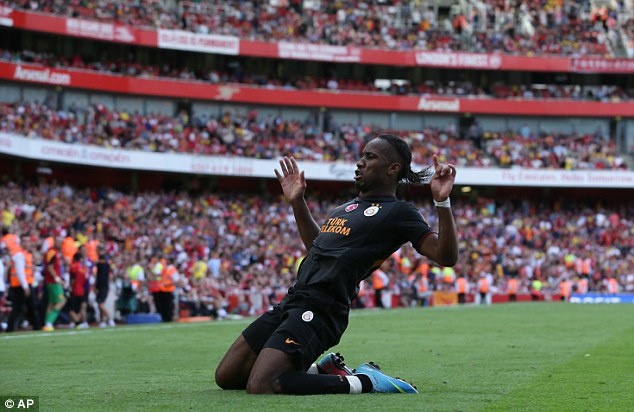 Galatasaray have won this year's Emirates Cup after a dramatic 2-1 win over Arsenal on Sunday afternoon, thanks to Didier Drogba's late brace.
The Turkish giants came from behind to seal victory at the Emirates Stadium, courtesy of two late goals from substitute Didier Drogba. The former Chelsea striker made all the difference after the break, with fellow substitute Wesley Sneijder, after Theo Walcott had given the hosts the lead.
Both teams started at full force, but it was Arsene Wenger's side the ones to break the deadlock five minutes from halftime.
After taking a corner quickly, Theo Walcott got the ball back before curling it into the box. Melo was unable to head clear and it somehow found it way past Muslera into the far corner.
Galatasaray fought back after the break, and Drogba eventually scored an equaliser in the 79th minute, making no mistake from the penalty spot, following a challenge from Miquel.
Less than ten minutes later, Drogba broke the home crowd's hearts adding a second for the Turkish giants, and snatching the Emirates Cup from Arsenal.
It was a stunning finish by the Chelsea icon assisted by a Wesley Snijder fantastic pass which picked out the Ivorian in the penalty area. His first touch took him past Mertesacker before he buried it past Szczsney on his left foot.
Earlier on Sunday, Porto conquered the third place after beating Napoli 3-1.