Celtic on the brink of achieving Scottish title (2-0)
Celtic on the brink of achieving Scottish title (2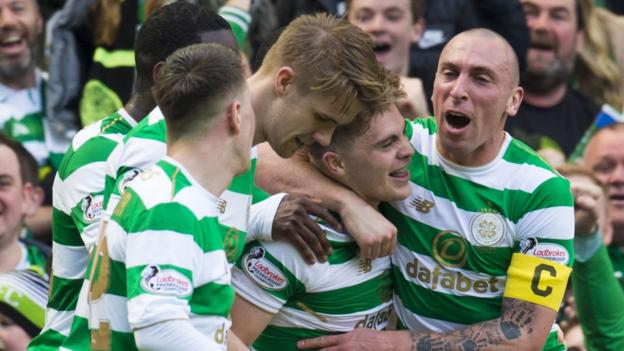 Celtic have taken a step forward towards this season's Scottish Premier League title, after winning their Sunday afternoon home match against St. Johnstone, 2-0.
The Bhoys returned to the victories after conceding a defeat to Kilmarnock, in the Scottish League Cup two weeks ago, and last weekend's loss against Rangers.
Georgios Samaras opened the score for the home side, already in the second-half, at 66', while Chris Millar's own goal, just four minutes later secured the three-points for Celtic who have an 18-point lead over their arch-rivals, Rangers, at the top of the Scottish Premier League table.