Carling Cup: Manchester City concede home defeat against Liverpool (0-1)
Carling Cup: Manchester City concede home defeat a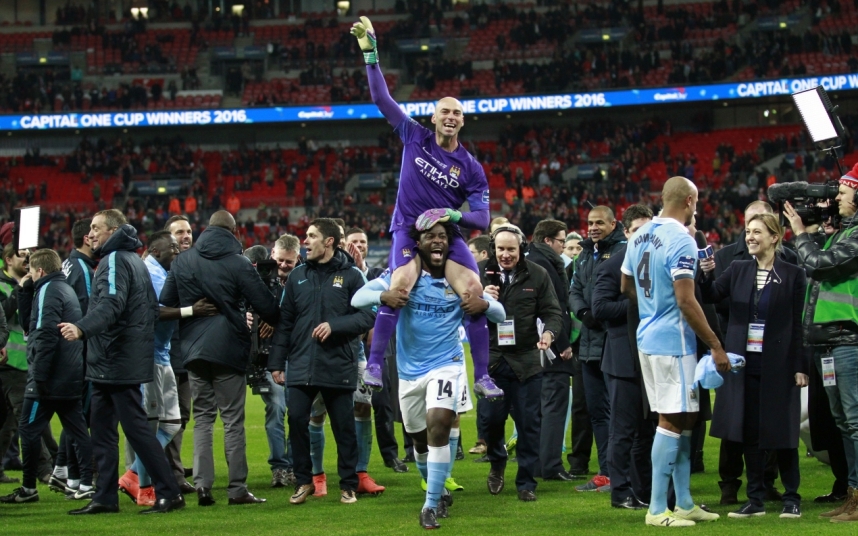 Liverpool have conquered a narrow 1-0 victory at the Ettihad Stadium, against Manchester City, with a Steven Gerrard penalty goal in the first-leg of the Carling Cup semi-finals.
The Reds entered forceful and determined in the game, pushing the Citizens back to their area and making goalkeeper Joe Hart pull out some great defences.
The first goal was scored by Steven Gerrard, in a penalty kick, one minute before the mark of the first quarter-of-an-hour. A deflected Downing volley reached Agger, who was fouled by a knee tackle and which originated the penalty fault.
After Liverpool's goal, Roberto Mancini's men gained more rhythm with more attacks and goal threats. Straight on the mark of the half-hour, Mario Balotelli was cleverly stopped by Adam, as he was racing down to the goal spot.
With a frustrated audience at the Ettihad Stadium, even before the halftime, Roberto Mancini decided to substitute Balotelli for Nasri, as the Italian manager was clearly hoping for the equalizer before the referee's 45th minute whistle.
Nasri's entrance made the home team gain even more momentum with several threats to Reina's net, in the last minutes of the first-half, as the Reds were exclusively worried in defending their superiority.
Citizens dominate
In the second-half, the Citizens picked up from where they had left and dominated the ball possession throughout, creating several goal opportunities, but were stopped by some great interventions from Liverpool's goalkeeper, Reina, avoiding the levelling score.
However, the Premier League leaders failed to get the ball into the back of the net of their rivals, and their lack of finishing efficacy ended up costing them the 1-0 home defeat.
The second-leg of the Carling Cup Semi-finals will take place at the Anfield Road, on January 25, as Liverpool will host Manchester City with the advantage of having conquered an away victory in the first-leg.