Can you Trust Online Betting Tips?
If you regularly bet on sports and win without con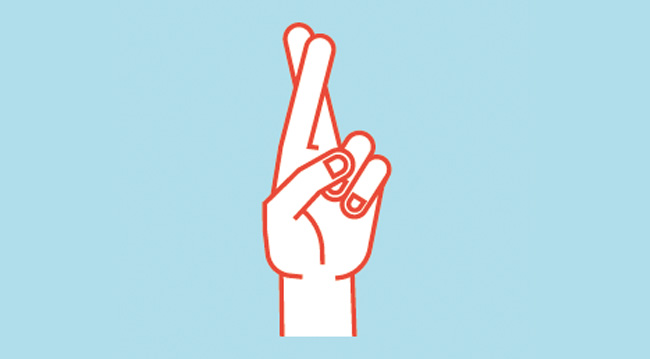 If you regularly bet on sports and win without consulting tipsters- -you probably don't need them. But for the average punter, tipsters are part of the reason winning in betting is possible. Unfortunately, very few prediction websites offer consistently correct predictions.
In most cases, you'll be lucky to follow a tipster's prediction and win the bet. So, are they worth your attention? Should you just analyze games and trust your guts? Find answers to these questions and how to consistently make correct predictions below.
Anyone can be a Tipster
Let's make it clear. Anyone with an idea of how sports work can become a tipster. It doesn't take much to get a platform. Any major social media account is enough to let you make public predictions. If you are serious about, you can start a blog sometimes for free of charge.
It's no surprise, therefore, that most tipsters online are scams. Most of them charge little money while promising sure predictions. Gullible bettors pay for the tips only to lose both their stakes the money paid for the bets.
Of course, there are also very genuine tipsters. Some don't even ask for your money. They make predictions because they love the game or want to help bettors out. If they profit from it, they invest their time to ensure their predictions benefit those who pay for them.
Who makes up a Good Tipster?
Now that there are no requirements to become a tipster, who can you trust? The betting world is full of helpful and not so helpful tipsters. You can identify many scams from afar by how they promote their services. Differentiating between a good tipster and a bad tipster is, however, not easy.
Good tipsters offer detailed explanations about their tips. Their predictions are backed by facts, making them more likely to happen. Most bettors, on the other hand, simply make predictions without analyzing games in detail. As you would expect, most of their predictions go wrong.
No good prediction website promises 100% correct tips all the time. But if you want a good tipster that guarantees more wins than losses, here are some of the things to look out for:
• A Genuine Website
Rarely do you find a professional tipster that doesn't own a prediction website. Most professionals share their tips on good-looking websites. Unfortunately, so does many other tipsters. Still, a good website is a sign of a tipster that takes their job seriously.
An average prediction website publishes news about major games, when they will be played and team lineups. Depending on how it works, several tipsters may publish their predictions or post one tip after an analysis by all tipsters.
• Their Free Predictions are Accurate
Because anyone can start a website, relying on the data given on tipster websites isn't a good way to judge them. Conventionally, people will advise you to read view the outcomes of past predictions as provided by the tipsters. The problem with that method is that the data given could be false.
The best way to find out whether a tipster is reliable is to check out their free predictions and observe whether they come out correctly. If most of their free predictions are wrong, chances are that their paid tips aren't any good.
• Good Reputation
One of the best ways to find a tipster you can trust is to research about their reputation online. If no one has heard about the site before, don't rush to use their services. If the site has a bad reputation, definitely don't follow their tips.
A good reputation shows that a site has professional tipsters whose predictions are correct most of the time. Most of these sites, like SportyTrader: expert football predictions & tips, are also very open about their forecasts. On Sporty Trader, every tip given is properly explained with key points of why the prediction is likely to happen.
• Tipster's Social Media Presence
While not all prediction websites share details about their experts, knowing about them can help you make a better decision. If you know the identity of the person who makes the predictions, it's easier to follow them on social media. You can see their predictions and evaluate their accuracy rate over a period of time before you follow their predictions.
For prediction sites that don't reveal their experts, simply follow the companies on social media. The best sites have active fans on Facebook and Twitter who come to show support for the correct predictions. Poor tipsters usually don't have many fans and are more likely to be scammers.
• Experience
Experienced tipsters tend to be better at making correct predictions than novices. Surprisingly, most of the experienced prediction sites don't invest heavily in advertising. They usually have established platforms. They have a reputation of making correct predictions, and so will often have many fans that follow their tips.
Established tipsters are often the best options when you need predictions about competitive games. With derbies or important finals, experienced tipsters may use their experience to make predictions others can't.
• Media Acknowledgments and Awards
Betting is a billion dollar industry. If you love sports, just look at the jerseys or the companies that sponsor your favorite teams. As such, it's no surprise that the best tipsters tend to get acknowledgments from media companies. Some go on to become pundits on TV- -simply because they are good at sports predictions.
If your favorite tipster has been acknowledged for their role in promoting sports and betting, chances are that they are good at it. If they've also won awards, like best sports site or best prediction app, give them a try.
However, be careful if the acknowledgments don't come from recognized media. Take the acknowledgment as a sign the tipster is a professional. But before you follow their tips, always do your own research to avoid falling for blind tips.
To Conclude
Anyone can be a sports betting tipster. Before you find and follow predictions online, make sure they are genuine. Where a tipster requires money before revealing their predictions, be extra cautious. The betting world is full of scams. Read the tips and the explanations given. If you are not convinced, find a different, reputable prediction website.