Can Harry Kane Break the All-Time Premier League Goalscoring Record?
Tottenham and England striker Harry Kane is alread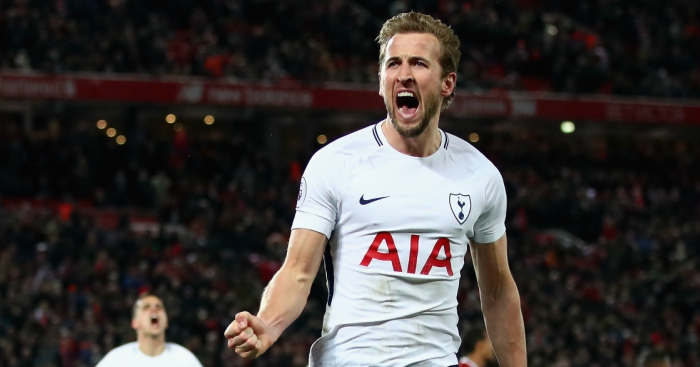 Tottenham and England striker Harry Kane is already 13th on the Premier League all-time goalscoring record with 143 goals and by the time he retires, his tally is likely to be much bigger than that.
If he continues scoring at the rate he is doing, Alan Shearer's record of 260 goals could be in doubt. Is this a realistic aim for the Spurs man? Here is a look at what Kane will need to do.
Kane Has Yet to Commit Future to Tottenham
Although Kane is currently happy at Tottenham, he has said trophies are important to him. Spurs, therefore, may need to end their trophy drought over the next few years or prove to the striker that they are close to challenging for the big titles.
Jose Mourinho's side are 50/1 in the football betting to win the Premier League title next season. Those odds suggest they have a lot of work to do to challenge Liverpool and Manchester City in the 2020/21 campaign.
Kane has been linked with a move to Old Trafford in the past to play for Manchester United. This is a rumour which is likely to pick up pace again as the Reds are thought to be very interested in Spurs' number nine.
The 27-year-old is 118 goals away from topping the all-time scoring charts. If he stays at Spurs or moves to another major Premier League team and averages 20 goals a season, he will get the record in six years' time. This is something which is very realistic as Sergio Aguero is proving it is possible to be a top striker at the age of 32.
Stay Injury Free
Kane has not been lucky with injuries over the past couple of seasons. In the 2019/2020 campaign, he was out of action from January through to May. Fortunately, the season did not conclude until July so he was able to return before the end of the summer break.
The England captain must avoid any long-term injuries which could put him out of action for a sustained period of time. Not only would these prevent him hitting his target for the year, they would also take their toll on him in the latter stages of his career.
Shearer, who is a long way clear of anybody else in the standings, was fortunate not to pick up a serious injury during his fantastic career. This meant he was able to feature in the top-flight for Newcastle until the age of 35.
Turn Down offers Abroad
It is likely that the interest in Kane in the future will be extended across Europe. Major clubs like Barcelona and Real Madrid are sure to enquire about his services.
A move abroad will most likely scupper Kane's chance of breaking Shearer's record. This would cause the Spurs man a dilemma as it is very hard to turn down the biggest clubs in world football. The chance to play in a different league would also be an excellent challenge for the striker.
Time will tell if he gets there, but either way, Kane will end his career as one of the best goalscorers the Premier League has ever had.