Can Barça Recover In The Post-Messi Era?
Leo Messi's Barça career came to an end with a whi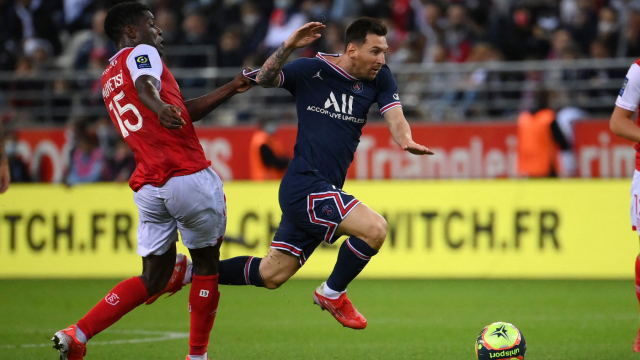 Leo Messi's Barça career came to an end with a whimper, rather than a bang; one Copa del Rey was all he had to show in his final season. With the Catalan club decrying 'financial and structural obstacles' in their attempt to renew his contract, The Guardian have noted the sadness in the club as he moved on to oil-rich French superclub PSG. However, the show must go on, and despite Barcelona's esoteric woes, there are good signs that the club and its tactics master boss, Ronald Koeman, may yet come back to strength - even without their talismanic captain.
The oddsmakers view
While bookies aren't always right on the money, their scores generally reflect safe trends in football and can be looked at for a general idea of what's going on. As Yahoo notes, Barcelona's odds didn't move that much even after Messi had left the club, keeping up with favourites Real Madrid and staying ahead of last year's champions Atletico. Barcelona remain a strong team - the captain core of Piqué, Busquets, Roberto and Alba are ageing but still some of the absolute best in Europe. In defense and midfield they can play anyone off the park on their day - and, with new recruits filtering in, there's opportunities for new players to take the mantle of star men.
New recruits
Big-money signings haven't gone well for Barça in recent seasons. Dembélé and Coutinho have failed to reach the required standard - in fact, stopgap signings like Martin Braithwaite have arguably had a bigger impact. This year, Sergio Aguero, Memphis Depay and Eric Garcia are the big-name signings finding their way to Barcelona, and thanks to a change in salary structure, the uncertainty over their signings has gone away. Depay had somewhat of a hit and miss Euro 2020, according to the AP, though his Netherlands side were playing poorly too. With a greater rest period following their early exit, Memphis can help Barcelona start firing on all cylinders early.
Young blood
Messi was just another in a long line of impressive La Masia graduates that included Busquets, Xavi, Iniesta, Puyol, Pique (via Manchester United) and Victor Valdes. While there's been a big gap in the number of quality graduates graduating in recent years, there are reasons to be excited once again. Riqui Puig, Ansu Fati and Pedri are all 22 and younger and represent a hugely exciting new generation. Fati hit 4 goals in just 7 games last season before being hit by injury; Pedri played an incredible 62 games for club and country up to the end of the 2021 Olympics in Japan. Together, they provide real talent and youth to a club that has, historically, relied on such players, and are a promising set of players for the future.
Financially and structurally, Barcelona are facing existential issues. On the pitch, however, there's reasons to be excited. Even without the talisman that is Leo Messi leading the forward line, the club has a wealth of talent to turn to.