Bukayo Saka: Arsenal's shining star becoming the main man at the Emirates
Things certainly looked bleak at Arsenal after the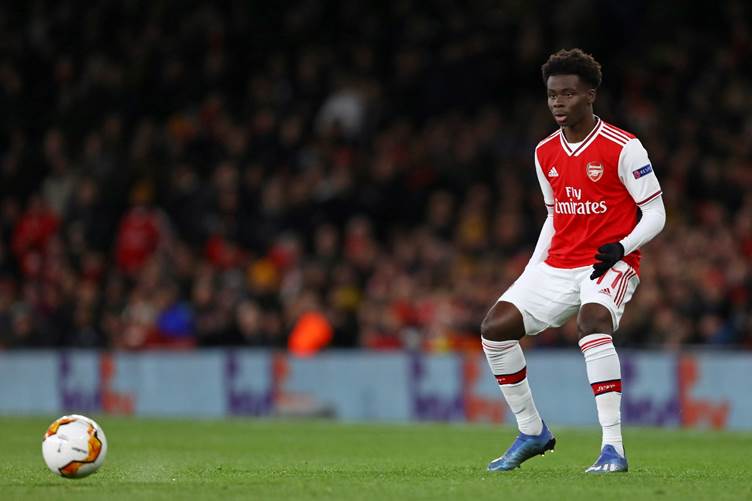 Things certainly looked bleak at Arsenal after the first few games of the season. The Gunners were rooted 18th in the table — winless and without any real indication that things would improve. Money was being spent, perhaps overspent even, to get fresh faces through the doors, but even still, Mikel Arteta couldn't buy a win. Seven months on and how things have changed.
Despite a difficult January in which former captain Pierre-Emerick Aubameyang departed for Barcelona and Liverpool knocked them out of the League Cup in the semi-finals, Arsenal have enjoyed a rich vein of form and have an outside chance of qualifying for the Champion League according to the betting exchange. Fourth at the time of writing, there was a time where this would just be business as usual as far as Arsenal's season was concerned, but after a few years in transition, the north London outfit finally look like they've got their act together.
A big part of how Arsenal play is through their width. And although criticised heavily at the time — rightly so given some of the initial results — Arsenal's new signings look to have paid off, and are playing under Arteta's philosophy, dictated largely by Bukayo Saka.
The versatile forward, who is still six months short of his 21st birthday, has become the main man since Aubameyang has left, taking on responsibility beyond his years. With eight goals and five assists this season, there is still room to improve in terms of productivity, but it's the consistently good performances that has plenty of pundits singing his praises.
Jamie Redknapp was certainly impressed with the youngster's goal against Watford, he said: "Saka was the outstanding player on show. Everything about his game was class.
"He showed great strength for his goal and played a lovely one-two and the finish into the far corner is so hard to stop. It was a brilliant goal. What a player."
You only have to look at Saka's blistering pace and clever movement to see this is a player that will achieve big things. The tactical nous and productivity in the final third will come in time, and while the 20-year-old is still raw, he has enough big game experience to be regarded as one of the Gunners' most important players.
Saka is a player that so far has been judged by his failures rather than accomplishments. His achievements tend to be whispered whilst his shortcomings bellowed, particularly from an international perspective. Yes, he missed a crucial penalty in the final of the Euros for England, perhaps a miss that will haunt him for the rest of his career. But to have the courage to step up on the biggest stage, regardless of his age, is testament to his character, as well as outlining the issues of the senior members within the England set up.
Indeed, Saka looks to be a player that will be representing the Three Lions for years to come, alongside fellow Arsenal teammates Emile Smith Rowe and Ben White. The Gunners have a core squad of young players intertwined with some at the peak of their powers. It will be interesting to see how the likes of Gabriel Martinelli and Martin Ødegaard develop at the Emirates, and if they see a career in north London emerging long term, or find the lure of a bigger payday to irresistible to turn down — akin to Samir Nasri or Alexis Sánchez.
At the end of the day, Arsenal's destiny is in their own hands, and with Saka leading an exciting team, they are a team on course to return to the Champions League — it's more a matter of when than anything. Consistently playing in Europe's biggest competition will surely be an incentive to keep their best players at the club, and maybe even end what is approaching a 20-year league title drought.