Brazilian Série A 2019: Can anyone stop Palmeiras?
As the Brazilian Série A took its hiatus for the C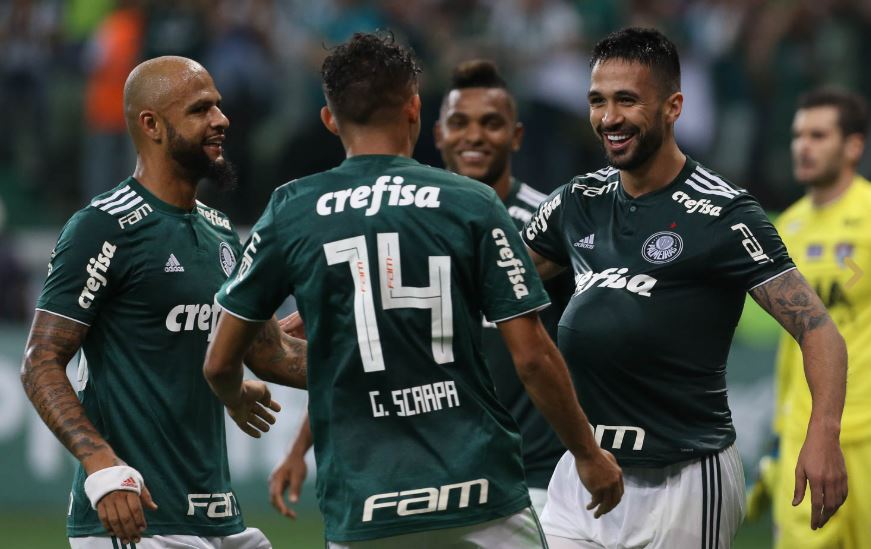 As the Brazilian Série A took its hiatus for the Copa America in June, defending champions Palmeiras had yet to taste defeat. A draw with CSA was the single blemish on an otherwise flawless start to the domestic campaign. The São Paolo-based side, managed by veteran coach Luiz Felipe Scolari, had only conceded two goals in nine games, posting clean sheets in every single home match. Having won the title for the second time in three seasons last year, it looks as though Palmeiras are looking a safe bet to make it three out of four in Brazilian Série A odds on Betfair, but could a challenger emerge to wrestle the title out of Palmeiras' hands?
It has perhaps been surprising that Corinthians, who themselves won the title in 2017 and 2015, seem to have dropped off dramatically in the last couple of seasons. Languishing in mid-table currently, it is unlikely that the seven-time Brazilian champions will have any say in ousting Palmeiras from top spot this time around. However, with the venerable Vagner Love now plying his trade at the Timão once again, they could yet make a charge towards the top of the table if he can rediscover the form of his glory days in the European leagues.
Santos have been the closest challengers to the league leaders so far, sitting five points adrift of Palmeiras as the league took its hiatus. For those of us in Europe, Santos are perhaps the first team that spring to mind when we think of prospective Brazilian champions. Forever tied to the great Pele in the minds of so many football fans, as well as being the club where Neymar rose to prominence, Santos are a club synonymous with flair and grace.
The three-time Copa Libertadores champions are now managed by former Argentina and Chile coach Jorge Sampaoli, and their form in the first half of this season has been solid, having lost just once in their opening nine matches. But it remains to be seen if Santos have the consistency needed to challenge the defending champions.
Palmeiras' participation in the Copa Libertadores, for which Santos did not qualify last season, could potentially mean that Scolari's side could be distracted somewhat from their domestic duties. The club have only won Copa Libertadores to their name, emerging victorious in 1999, and you feel that in order to consolidate their position as Brazil's best club side currently, Palmeiras will want to achieve continental success.
Flamengo are a few points behind the top two, but their record in recent seasons means they are not to be taken lightly as potential dark horses. Their captain is the former Werder Bremen and Juventus midfielder Diego, and he has been a key influence on their strong performances in recent campaigns. While it is probably a step too far for Flamengo to challenge for the domestic campaign this time around, stranger things have happened.
As the season wears on, the pressure of defending their title will mount on Palmeiras, a pressure they couldn't overcome in 2017 as they finished second to Corinthians. However, with the wise old Scolari at the helm, and a taste for success already instilled in the club, it wouldn't be any surprise to see them lift that trophy once again come December. It will take a mighty effort to stop them.