Biggest Online Gaming Companies and their Top Football teams Deals
Football sponsorship deals are like trophies. The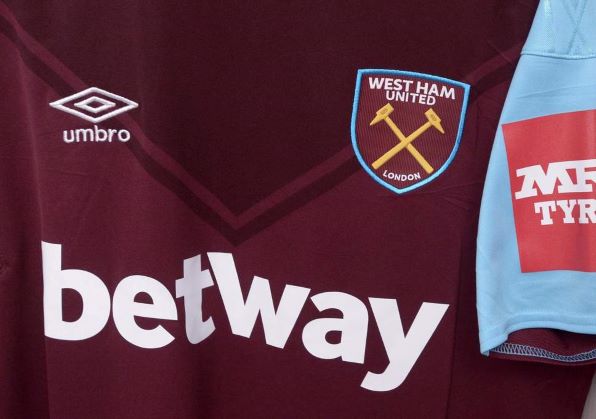 Football sponsorship deals are like trophies. The best teams win top prizes. Once they stop performing well or a top player leaves, the finances start to dwindle. Real Madrid is the best example.
During the nine years Cristiano Ronaldo was at Real Madrid, the team was arguably the best in the world. They won trophies year after year, including four UEFA Champions League titles. But the day Cristiano left Madrid for Juventus, the club lost eight sponsorships.
On the upside, Real Madrid is still a top club with great financial muscles. Together with Barcelona, Juventus and several others, these clubs make billions of dollars from sponsorships. Lately, bookmakers have become the biggest financiers for football clubs and the three clubs are all represented.
#1: Bwin and Real Madrid
Gibraltar-headquartered bookmaker Bwin had one of the biggest football sponsorship deals between 2007 and 2013. In a bid to have its name displayed on Real Madrid jerseys, the betting firm paid £26.6 million per year to the Los Blancos.
In 2013, the bookmaker was outbid by the Emirates Airlines in a new £29 million per year deal. The bookmaker didn't give up though as it remained Real Madrid's betting partner.
Lately, the 13-title UEFA Champions League winners have engaged in more betting partnerships. They partnered with ManBetx September last year in a multi-million deal that would see the Asian betting firm become Real's betting partner in Asia. Prior to that, Madrid had confirmed a deal with bookmaker Tempobet to become its advertising partner during away games.
#2: Bet365 with 20+ EPL and La Liga teams
In an aggressive push for dominance, Bet365 signed multi-million deals with 9 out of 20 La Liga teams last year. Some of the big teams included in the deal were Athletic Bilbao, Rayo Vallecano, Getafe, Real Betis, Celta Vigo, SD Huesca, SD Eibar, and Espanyol.
Bet365 made the huge move after its major partner in the EPL, Stoke City, were demoted into the Championship at the end of the 2017/18 EPL season. Bet365's contract with Stoke including naming the club's stadium after its brand. But now that the team is no longer in the prestigious EPL, the bookmaker had to find new partners.
La Liga makes great sense as a destination for one of the biggest bookmakers in the world. With a global reach nearly as huge as the EPL, partnering with nine teams means Bet365's name will be exposed to millions of people.
Of course, not everyone that watches sports cares about betting. But those that do and see the bookmaker's name on their favorite La Liga team will probably ask themselves one question. Why not try a new sports betting site? If one million people join the betting firm per season, the bookmaker could make tens of millions of profits in return.
#3: Betfair and Barcelona/Arsenal/Juventus
FC Barcelona has so many advertising partners that its betting related deals are rarely highlighted. However, when the partner is a huge bookmaker like Betfair, the deal can't go unnoticed.
Betfair signed papers with Barcelona in 2016, granting the British bookmaker rights to advertise on its Camp Nou LED lighting systems. Additionally, Betfair got rights to involve players in its advertising campaigns.
Unfortunately, Betfair doesn't have full advertising rights to Barcelona's LED systems. It shares the platform with Tempobet, the Malta-based bookmaker that also has a similar deal with Los Bloncos.
Outside of Spain, Betfair has more football partnerships than most bookmakers. It was the first foreign betting firm to set shop in Italy, signing a deal with league leaders Juventus. Back home, Betfair has partnerships with Arsenal. It has had similar deals with Leicester City, Aston Villa, and Sunderland.
#4: Betway & Westham
Betway followed in the footsteps of other bookmakers to become the official jersey sponsor of Westham United. The deal involved £20 million for an initial period of two and a half years. It was the first major football partnerships for Betway, a bookmaker known to advertise in Dart leagues, snooker championships, and other less popular sports.
In 2016, however, Betway extended its football partnerships to the Belgian league, signing deals with the Belgian FA and RSC Anderlecht. Unlike many bookmakers, Betway offers more than sports betting, which is why it diversifies its sponsorships as much as possible.
The brand support casino games, bet games, virtual sports, and live dealers. It's also quick to adopt new sports and gambling games. If you love eSports, for example, you can be assured to find major tournaments on Betway.
#5: ManbetX & Crystal Palace/La Liga teams
Did you know that many lotteries are played online these days? That's true and gambling sites like ManBetX, have been at the forefront of promoting these services in every means possible. Since sports betting is more appealing than lotteries, ManBetX advertises its services through sports sponsorships.
The company's biggest football deal is with EPL club Crystal Palace. The Malta-based bookmaker signed a multi-million jersey sponsorship agreement with the EPL club in 2017. The following year, ManBetX vested in Spain's La Liga two become the league's official advertising partners in Asia. In addition to La Liga, ManBetX also has an advertising deal with Real Madrid.
#6: Dafabet and Burnley
While many bookmakers tend to sign long-term sponsorship deals with football clubs, Dafabet does short-term agreements. The brand made its first major move in the EPL during the 2012/13 season, partnering with Everton and West Bromwich Albion.
In the 2013/14 season, Dafabet moved over to Aston Villa. It extended the contract for one more year after the club agreed to display the bookmaker's name on the front side of team jerseys.Dafabet confirmed three-year agreements with Sunderland and Blackburn Rovers in 2015. In the same year, the brand signed a one-year agreement with the Welsh League. In 2016, Dafabet signed its longest football partnerships, this time with Scotland's Celtics in a 4-year deal.
Conclusion
Sports betting sites love football and for good reasons. It is the most popular sport in the world. Major football leagues like the EPL are watched by hundreds of millions. With such huge markets, bookmakers splash millions of pounds every year to partner with top football clubs. The tactic seems to be working for most of them, noting that the brands keep renewing and expanding their partnerships.