Beckham to captain PSG at Parc des Princes
Beckham to captain PSG at Parc des Princes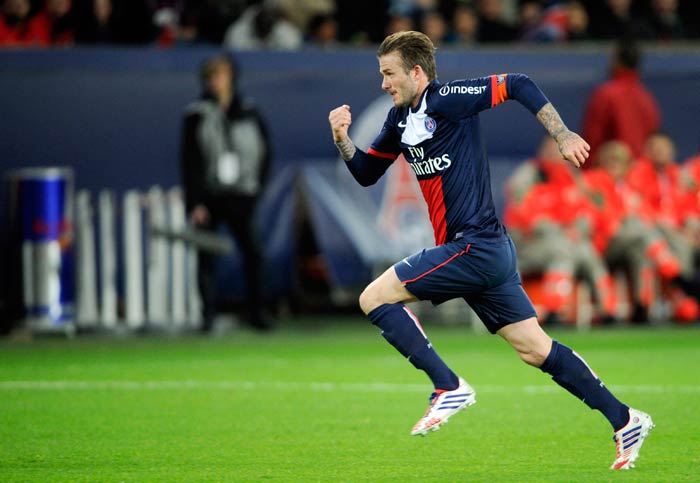 David Beckham will captain Paris Saint-Germain in his last ever home match on Saturday.
PSG take on bottom of the table Brest in their last home game of the campaign and Beckham is set to lead the Champions out in his penultimate game before retirement.
Carlo Ancelotti has confirmed that Beckham will definitely play on Saturday night and he will wear the captains armband.
Ancelotti said;"He will play on Saturday. Against Lorient [the final match of the season] I don't know yet."
"If he thinks it was the right moment to stop we have to respect this. Not just PSG but the football world has lost a fantastic player and a fantastic professional and a good man, but he has taken the right decision because he decided to stop and not other people.
"In his first training session he was the last to leave. He's a great example for young players.
"He is really professional, really humble. He really loves football, loves his job, and that is the best quality.
"I found a very humble player and a very humble man. He has had a fantastic career and I think he chose the right moment."