World's Wealthiest Footballers in 2023
Modern football is a huge industry that brings in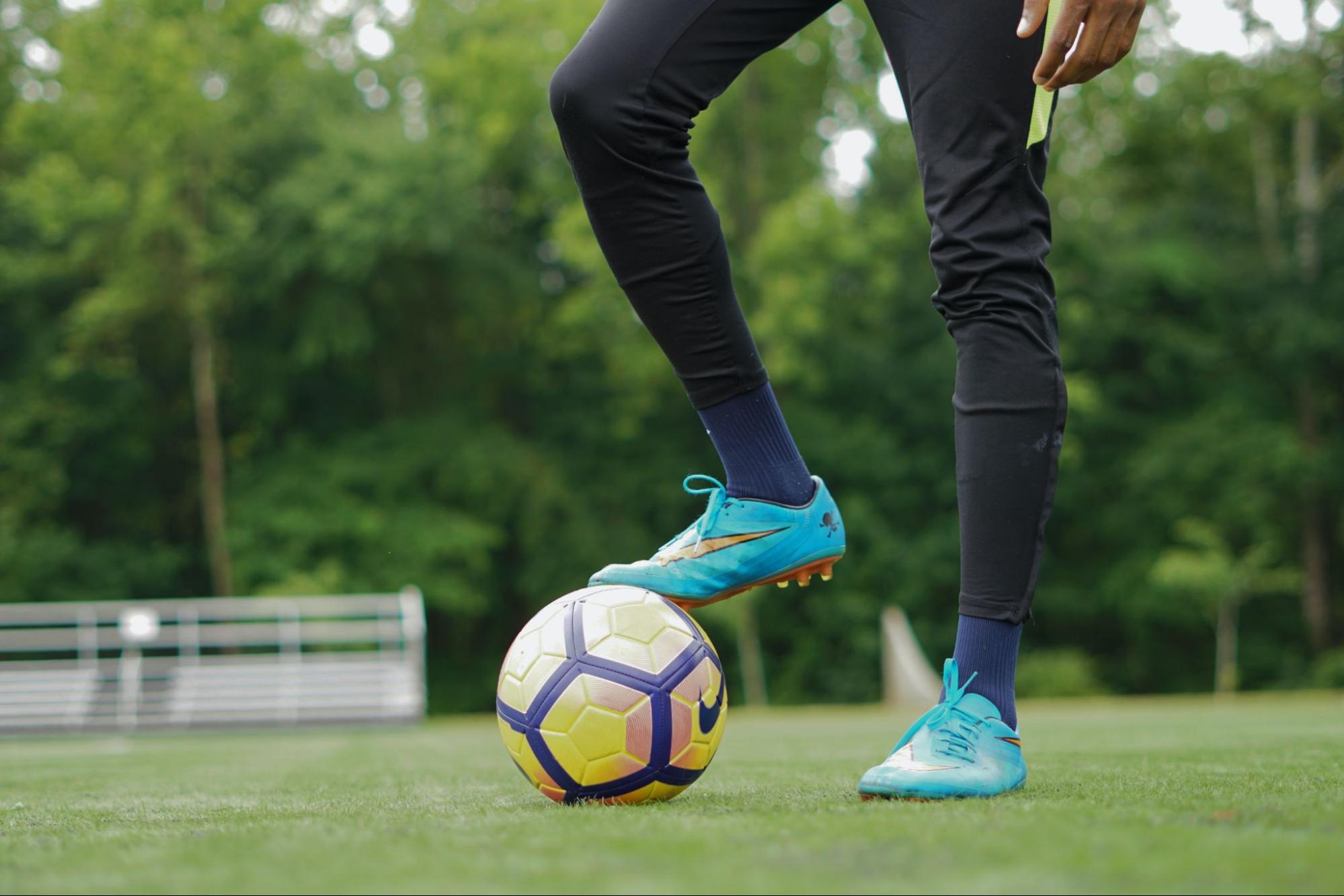 Modern football is a huge industry that brings in millions of dollars annually.
As one of the most widely followed sports on the planet, football has helped launch the careers of countless athletes from different parts of the world, with a small handful of superstars earning tens of millions of dollars annually.
This piece ranks the top 5 wealthiest footballers of 2023.
Faiq Bolkiah, with a $20B Net Worth
We know what you're thinking: who?
Although born in the United States, Bolkiah spent his formative years in England, attending the academies of English clubs Southampton, Leicester, and Chelsea before signing with the Thai club Chonburi.
He has also captained the Brunei national team and played for Portuguese club Maritimo.
But before you assume that the Thai League has a generous salary, know that Faiq's fortune comes from his family.
He is the nephew of Brunei's Sultan, Hassanal, and the son of Brunei's Prince Jefri Bolkiah.
Mathieu Flamini, with a $14B Net Worth
Since leaving football, the unheralded ex-Arsenal star has done fairly well for himself. He co-founded GF Biochemicals, the first firm in the world to mass-produce levulinic acid.
In a nutshell, it's a chemical that can be produced from plant residue and utilized as an alternative to gasoline. Together with Pasquale Granata, he leads the business.
His estimated net worth of over $10 billion makes him richer than his old team.
Lionel Messi, with $600 M Net Worth
In recent history, Lionel Messi, an Argentine footballer, is usually considered the sport's best player. He has set numerous scoring records, and his dribbling skills are legendary. The 35-year-old is a playmaker for PSG in the French Premier League.
In 2021, he won the Copa América with Argentina, and in 2022, he led his country to a World Cup victory. Messi prefers a low profile away from the football field.
He reportedly spent $37 million on an auctioned 1957 Ferrari 335 Sport Spider Scaglietti, the most expensive automobile ever sold.
In addition, Luis Garrido developed and built his zero-energy eco-home. Messi has reportedly spent $2,000,000 on home improvements. The captain of the Albiceleste is fond of taking trips with his plane. The jet's 16 seats convert to beds, and a kitchen and two restrooms are on board.
The plane is about $15 million, and Messi spends summers on a yacht that can run as high as $50,000 per week to charter with his family. His endorsement deals bring in substantial money on top of his salary and bonuses.
Adidas, a clothing brand, has been Messi's primary sponsor since 2006. He had been signed with Nike since he was 14 years old when he was Barcelona's top young prospect, but he switched to Adidas after they won a legal battle for the rights to use his image.
Messi eventually became their most prominent brand spokesperson, and beginning in 2008, he wore a signature line of Adidas F50 boots.
In 2015, he made history by being presented with his very own Adidas Messi boot line. Endorsement deals with sports-marketing heavyweights like Adidas, Pepsi, and Japanese video game maker Konami marked Messi's early career. But beginning in 2010, due to his enhanced marketing appeal, he signed multi-year endorsement deals with high-end fashion houses Dolce & Gabbana and Audemars Piguet.
Cristiano Ronaldo, with $500M Net Worth
Portuguese footballer Cristiano Ronaldo is widely considered the sport's best player of all time.
The 37-year-old former Portugal international recently signed a massive contract to play with Al Nassr in the Saudi Arabian league.
Ronaldo holds the record for most individual trophies won by a European player, with five Ballon d'Ors and four European Golden Shoes.
Ronaldo has played in and scored the most goals in the Champions League (118), the European Championship (14), and internationally (196). He also has the record for most international appearances (118) and is tied for most international goals (118).
The former Real Madrid striker is the club's all-time leader in goals scored.
Ronaldo's wealth has been increased greatly through endorsement deals and other sponsorships with clothing labels in addition to his professional football career.
Many consumer goods, such as apparel and football boots, have struck sponsorship arrangements with Ronaldo.
Ronaldo was prominently featured in the marketing for EA Sports' FIFA 18 video game and even appeared on the game's cover.
The FIFA games incorporate his famous "Sii" goal celebration, and he even provides his narration.
Apart from his football career, Ronaldo is also known to love gambling. He's often seen in several high-end gambling establishments and is also fond of playing online. Just like his close friend Neymar who loves to gamble in casinos and Aviator Game | Play now at Betshah with Bitcoin games, Ronaldo also indulges himself in these sorts of things to keep him entertained.
David Beckham, with $400M Net Worth
The co-owner of Inter Miami is a global superstar who rose through the ranks of the Manchester United academy with the Class of '92, played as a Galactico for Real Madrid and professionally for AC Milan, the Los Angeles Galaxy, and Paris Saint-Germain.
He became a style icon thanks to his marriage to Victoria "Posh Spice" Beckham and has maintained his fame long after he stopped playing professionally.
Among the brands he has endorsed are H&M, Tudor, Haig Whiskey, Armani, Breitling, and the Qatar World Cup, for which he reportedly received £10 million.