Will (iam) Gallas ever return?
This blog was written before last nights Champions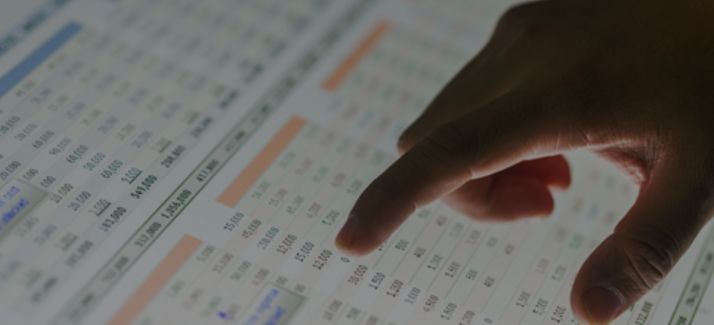 This blog was written before last nights Champions League game where Gallas played.
When was the last time you saw a truly seasoned pro grace the hallowed turf of the Emirates Stadium? A true professional with years of experience, someone who has been there, done that, and played at some of the finest stadiums across the world?
I personally remember it like it was yesterday – it was the 30th of May 2008 when Bruce Springsteen played at the Emirates with his legendary E Street Band.
This is perhaps a sad indictment of the situation at Arsenal at the moment. There is some real quality flowing through the team at Arsenal but the team is a young one with no real talisman figure able to lead and encourage the youngsters when times are tough. This, inevitably, leads me to the case of William Gallas and his astonishing outburst at his fellow team mates.
Perhaps I am in the minority when I say I feel a little sorry for the guy. The job of a captain is to rally the troops, to have a good old shout if necessary at anyone who is not pulling their weight, and occasionally ruffle a few feathers for the good of the team. The difference with Gallas is that he chose to do this in an interview with a magazine rather than in the dressing room.
It has been rumoured that he is not a particularly respected figure amongst his colleagues. Think back to your school days. I'm sure you all had a teacher who tried to maintain some sense of order but just couldn't quite get the balance right. I can think of a prime example of one of my old teachers.
I used to sit there feeling quite sorry for her as she tried shouting and it didn't work, she tried the arm around the shoulder and that didn't work, she tried sweets as a reward for good behaviour...and that didn't work either. Basically, anything the poor woman tried wouldn't work because a bunch of kids failed to respect the authority of someone older and more experienced (ironically this teacher was French too.)
I can appreciate what William was trying to do but I think he became carried away and what was intended as a gee-up for his team turned into a personal attack on some of his team mates. William Gallas is a highly successful footballer both at club and international level.
He has done an awful lot more in his career than some of his current team mates thus far and I guess he felt he wasn't getting the respect he deserved. Equally, he didn't know how to go about getting this respect.
William Gallas' tenure as Arsenal captain has been under question ever since his childish strop which was thrown after Arsenal conceded a penalty in the closing minutes of their match against Birmingham City last season.
What was going through his head at that moment still remains a mystery but ever since that game, many a pundit and fan has wondered out loud whether William has the right temperament to lead a team.
Perhaps Arsene Wenger should have offered the captaincy to another member of his squad at the beginning of the year when the eyes of the world weren't on him and his team but then this leads to another question – who should get it?
The excellent Piers Morgan made a brilliant point in his column in the Mail on Sunday this week. Look back to Arsenal's glory years, when they were double winners, European Cup finalists, and expected to be in all the major finals each season. The team had real winners in it, players who had played together for years and who had substantial experience in the game.
Lee Dixon, Ray Parlour, Patrick Vieira, and Dennis Bergkamp were all players who had been there and done that and they formed an Arsenal team which the opposition were simply scared to play against. Conversely, the Arsenal side of today is a very young team.
As a member of the 30+ club, Gallas is in the minority when set against the rest of the squad. A lot has been made about the lack of big money signings at Arsenal. Much has also been made of the fact that this is not through lack of funds and Arsene Wenger is rumoured to have a good £30 million to spend.
So, if Arsenal are reluctant to fork out on a couple of real stars who have achieved a little more in the game, then the fans of the Gunners are going to have to be patient in their search for success. It will take a good few years for the current crop of players to build up their experience and challenge for honours. The loss of Gilberto and Lehmann took the average age of the squad down by quite a few years and this kind of experience has just not been replaced.
So, what now for William Gallas? He will stay...for now. I would imagine that he will leave at the end of the season, possibly even in the January transfer window. For him to be banished to the reserves right now and made an Arsenal outcast would just focus the world's gaze even more firmly on Arsenal and Arsene Wenger is far more clever than that.

For Gallas' own good as well as the rest of the team, he has been relieved of his duties as captain. He has been allowed to resume training with the first team and has even been recalled to the squad to play Dynamo Kiev. However, no matter how much effort is now made between Gallas and his team mates, the damage has been done. Rather than clear the air, Gallas has kicked up a mound of dirt which has muddied the air even further.
Only the players know what really goes on behind the scenes but this outburst has been damaging for Arsenal's season and team spirit and it is with great curiosity that I wait to see how the fans react to Gallas when he returns to the line up.
Once the furore has died down and the season has come to an end, I think a club, most likely one located on the continent, will come in for Gallas and the waves and applause he offers to the Arsenal fans on the lap of honour after their last game of the season against Stoke will also serve as a means of saying goodbye.