Will Harry Kane Finally Leave Tottenham Hotspur in the Summer?
It seems fair to say that Harry Kane will be feeli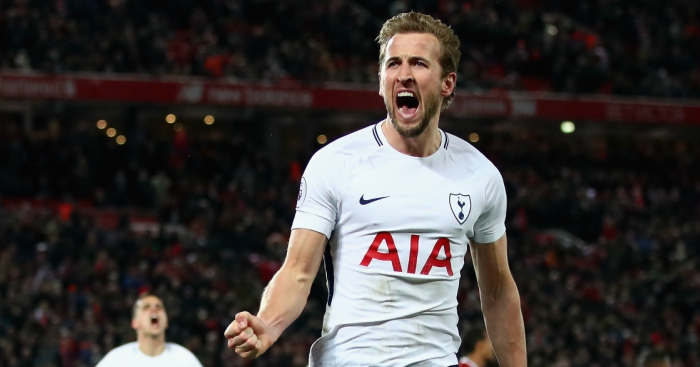 It seems fair to say that Harry Kane will be feeling quite fed up at Tottenham Hotspur. He has been carrying the team for some time now, and things haven't improved under the management of Jose Mourinho. For a striker of Kane's calibre, the talent needs to be backed up by a cabinet packed full of silverware. It seems that time is running out for the player if he stays at the North London club, and it is fairly likely that he will push for a move to a super club in the summer.
Is Kane Fed up at Spurs?
Kane has appeared highly frustrated at times this season. He is upholding his end of the bargain and banging in the goals for his team when he gets the chance, but he is having to play in a negative set-up a lot of the time. This is Mourinho's trademark style, but it doesn't suit Kane's lofty ambitions. It only seems like a matter of time before the England captain will push for a move away from Spurs. This has been highlighted by Spurs' success this term.
After a great start to the 2020-21 Premier League campaign, Spurs dropped off in a big way and let their chances of a top four finish slip. After 29 games played, Mourinho's men were languishing in sixth place on 48 points, with their chances of finishing in the Champions League positions looking slim. They aren't too far off the top positions, but there are some strong, in-form teams also competing for them.
Indeed, according to the latest football odds at NetBet Sport, they are 11/4 to end the season in the top four. On top of that, Spurs were knocked out of Europe by Dinamo Zagreb. This means that entrance to the top tournament in the continent next term is looking increasingly unlikely.
Real Madrid the Likely Destination?
For some time it has seemed that Real Madrid would be the most likely destination for Kane. The Galacticos have expressed keen interest in his services, but have not yet been able to stump up the cash. It was previously speculated that the loaning of Gareth Bale to Spurs was done with the intention of smoothing the surface for Kane discussions, but this has not yet come to fruition.
Now, recent paper talk has suggested that Los Blancos have gone a bit cooler on the Kane transfer and have decided to turn their attention to the acquisition of either Erling Haaland or Kylian Mbappe. The two superstar players are sought after by clubs all across Europe, and it seems that whoever manages to bring them in will enjoy great success over the next decade.
Madrid won't want to miss an opportunity like this, should it arise, and they will also be well aware that Kane is quickly approaching his 28th birthday. The other two are 20 and 22 years old respectively and have many successful years ahead of them.
With Kane being a Spurs fan at heart, it's unlikely that he will want to move to a Premier League rival. This only leaves a few other clubs across Europe at which he would have a chance of winning silverware. However, with the elite sides all scrambling to sign Haaland and Mbappe, there is a chance that Kane will be left out in the cold. If he doesn't move this summer, there may not be many more opportunities left.