Will Cristiano Ronaldo have 1000-goal haul in his sights?
You would have thought that Cristiano Ronaldo woul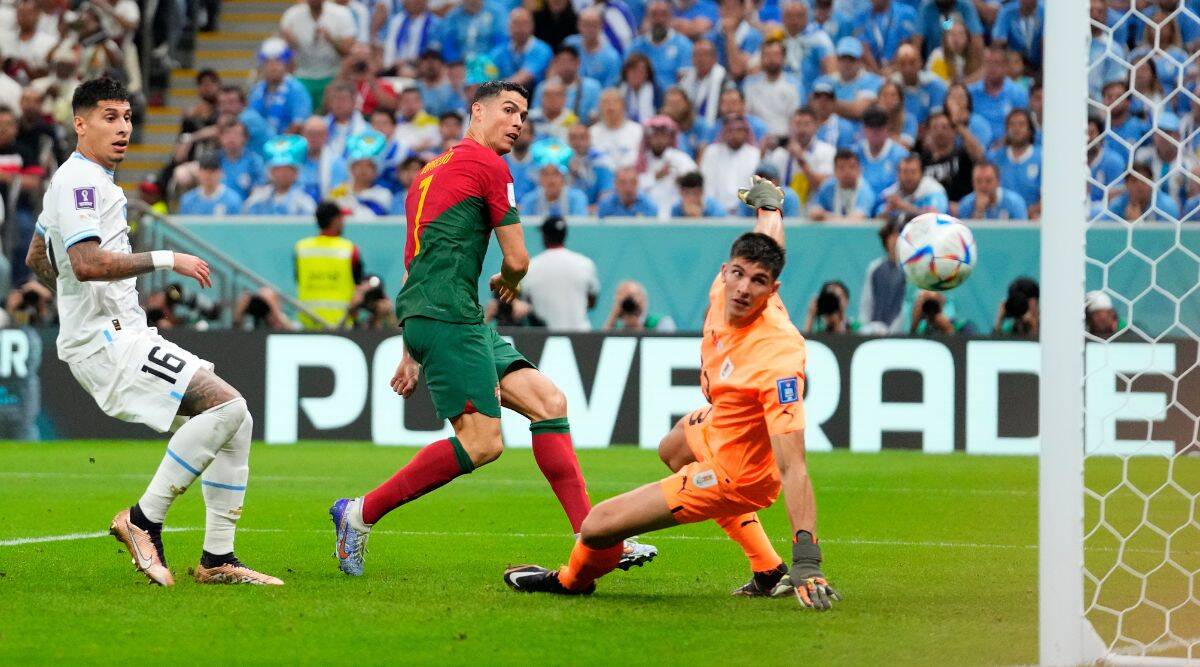 You would have thought that Cristiano Ronaldo would have grown a little tired of breaking records by now, given all that he has achieved across the most glittering of careers, but you would be wrong.
Anybody that enjoys the kind of longevity that he has at the very top of a chosen profession has to boast the kind of ambition that will never burn itself out. Regardless of what may have been achieved in the past, relentless drive and determination must ensure that there is always another target to be chased down.
Enigma
✈️😜 pic.twitter.com/oWCeKh2QMl

— Cristiano Ronaldo (@Cristiano) February 28, 2023
The Portuguese superstar may be figuring more prominently in football betting tips relating to the Saudi Pro League nowadays than ones focused on the Champions League, but he remains a sporting enigma that is impossible to ignore.
Plenty of people were quick to write him off as a spent force once a lucrative contract was torn up at Manchester United and unfamiliar bench duty was taken in at the 2022 World Cup finals in Qatar. Ronaldo has, however, shown across his short time in the Middle East that he remains a goal-scoring force of nature.
Never one to do things by halves, his most notable early contributions to the Al-Nassr FC cause were a hat-trick outing against Damac and a four-goal salvo versus Al-Wehda. While the odd question may continue to be asked of his form, Ronaldo remains living proof that class is permanent.
He is already the all-time leading goalscorer in men's international football, with 118 efforts to his name, and became the first to reach 800 in officially recognised competition earlier this season when still on the books at Old Trafford. He said at the time: "Very happy to become the first football player to score more than 800 official goals. What an amazing and unforgettable run this is becoming."
With countless honours to his name – including five Champions League crowns and as many Ballons d'Or – Ronaldo will go down as one of, if not the greatest marksman world football has ever seen. He is determined to ensure that his legacy stands the test of time.
An iconic figure has previously said of bids to re-write the history books: "Together we will continue to break all possible records!" He has never been one to make idle promises, as much as he likes to blow his own trumpet at times, and will not rest until as much shine as possible has been taken away from eternal rival Lionel Messi.
Target
500 LEAGUE GOALS FOR CRISTIANO RONALDO 🐐 pic.twitter.com/xpn1oEpleE

— GOAL (@goal) February 9, 2023
What, though, is there left for him to achieve? Well, could evergreen Ronaldo – a man who keeps himself in the best possible shape – have his sights set on 1,000 career goals? He would need to play on for a few more years in order to make that target a realistic one, but there are boots to be filled in Saudi Arabia.
Ronaldo is already above and beyond 820 efforts and is well-versed in the art of posting 40-plus goal campaigns. If he were to complete another international cycle of the European Championship and the 2026 World Cup, then there is every chance that he will blast his way beyond four figures and lay a serious marker down to future generations.