Why Is Football The World's Most Popular Betting Sport?
This year, the COVID-19 outbreak caused the bigges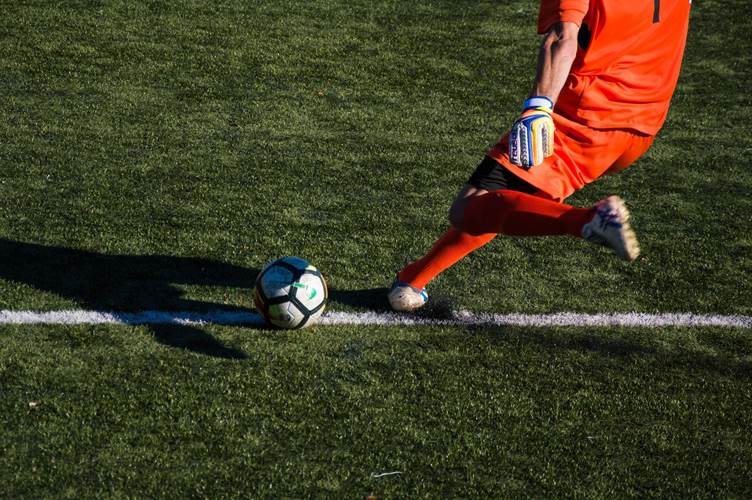 This year, the COVID-19 outbreak caused the biggest disruption to the global sporting calendar since World War II. However, football (also known as "soccer") still reigns as "the king among sports" and its popularity remains unmatched. Almost every country in the world supports a national football team as well as several football clubs engaged in a more or less bitter rivalry. According to an official FIFA survey, over 240 million people regularly play football around the world, along with another five million referees and additional officials directly involved in the game. However, the stakes are high not only on the field, but also among fans.
Betting appeal
In the past two decades, football became one of the most popular betting sports in the world, and there are several reasons for that.
Part of its appeal comes from its basic set of rules that are fairly easy to understand. Unlike high-level gambling that may require a truckload of calculations, betting on your favorite team or player is much quicker and more fun. But how did this become a global phenomenon? The answer is simple: live television!
Believe it or not, live match broadcasts were discouraged for decades out of fear that stadium attendance will be significantly reduced as people would simply prefer to watch the games on TV. It wasn't until the early 1990s that more lucrative deals between football associations and television broadcasters allowed for football to finally be enjoyed live. From a gambling perspective, this meant that viewers were now free to watch (and bet!) on matches being disputed around the globe… in real-time!
Now, more convenient than ever
Fast-forward to the early 2020s. With several important matches taking place daily around the globe, any one of them can be transformed into a betting opportunity. And the betting industry is working around the clock to do just that. Sports betting covers about 25% of the market share within the industry. And football is one of the top sellers internationally.
But what about those games that cannot be broadcast live on TV? This is where the bookmakers come in. Thanks to the digital revolution, more and more bookmakers can provide their players with a live streaming service, giving them a chance to place their bets right as the game unfolds.
Convenience is a key factor, especially when it comes to gambling. This is why mobile betting has become increasingly popular in the last few years. For example, 22Bet Kenya is a user-friendly bookmaker with a platform accessible to users anywhere in the world. By constantly optimizing the system, the bookmakers managed to bring in a larger number of new bettors, contributing to a bigger payout pool.
Diverse betting options
The very complexity of the football game offers many betting variations that allow gamblers to become creative with their winning strategy. The 1x2 type of bet remains the most popular. Approximately ¾ of all football bets come in this variation, predicting whether the hosts or guests will win, draw, or lose. However, this is not the most profitable bet to make. A combination of several bets including the number of goals at halftime, the number of corners taken by a team, or even sustained injuries can help the punter make a winning combination.
The easy interface of modern online betting platforms allows the viewer to change his or her strategy mid-way through the game and place their bets according to the changes on the field.
Going digital also allows the punter to keep a better track of his activities. Easy access to previous bets, amounts staked and overall profit or loss from each bet is very helpful in improving betting strategy.
The emergence of the football bettor
The image of a face-painted sports fan waving a flag and chanting their team's anthem is still a staple of any big sports competition. But a new type of sports lover is becoming more and more present around the world - the bettor. They know how to take a calculated risk and bet with their head, rather than with their heart. These individuals decided to put aside factors such as team history in favor of a solid strategy and follow the thrill of earning revenue rather than team support.
Bookmakers themselves constantly remind their clients that this is, in the end, a numbers and odds game as they structure their wagers according to a formula rooted in statistics.
Football is most importantly a shared experience. Being part of the game, sharing the emotions of victory and defeat with the fans and spectating community is the essence of the game and one cannot put a price on that. But when it comes to putting your football knowledge to the test and following your intuition, nothing can be more satisfying than netting a hefty profit from a well-placed bet.