What Makes a Great Betting App?
Most of us choose to access the internet using our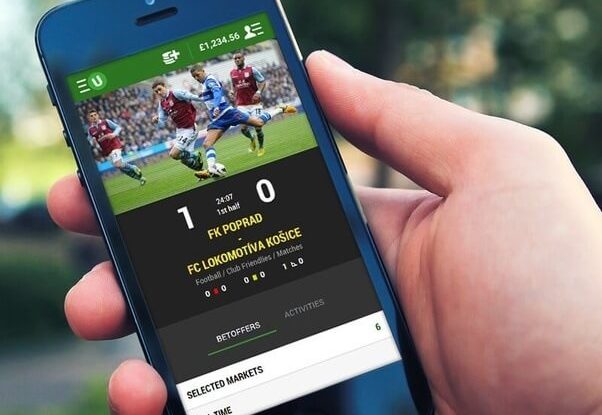 Most of us choose to access the internet using our mobile devices these days, whether we are shopping, checking out the news and weather or playing our favourite games. And that means a huge growth in demand for apps. In fact, if a company or organisation doesn't offer an app to their customers, they may not last very long in the modern marketplace!
This demand for apps extends to the betting world. Bookmakers have been scrambling to keep up with the pace of technological change, but most of them now offer betting apps that make it easier for betting fans to place their bets, check their results and access their account on the go. Pretty much every major sportsbook now has a betting app available, but not all apps are equal. We may have a good idea what makes apps great in general, but what exactly makes a great betting app?
Compatibility
Compatibility is an obvious but important factor. If a betting company's app isn't available for your mobile operating system, they fall at the first hurdle! All betting companies should provide apps for the two main systems: Android and iOS, and as Google have relaxed their approach to gambling apps in recent months, you should be able to download Android betting apps through the Google Play site. In any case, most bookmakers will also make their apps available direct from their site.
Account Access
The days when mobile betting was considered an optional extra or gimmick are long gone. The modern betting fan expects to be able to access their account in full through their mobile betting app. They also expect full access to all of the betting markets and offers that are available through the desktop version. The top betting apps provide the same betting experience, options and features for mobile betting fans as those who use their desktops can enjoy.
Layout and Design
When you're betting on the go, you want to be able to find the markets you're looking for without too much difficulty. Mobile devices generally have smaller screens than desktop machines, which means app designers have to design an interface that won't be too cluttered or fiddly for mobile users. The best betting apps have a clear, clean layout, and make it easy to navigate the various options. For example, the 888sport app excels when it comes to offering useful betting information via their interface.
Banking and Payout
When you're betting on the go, you don't want to be kept waiting for your deposit or withdrawal to clear. The best betting apps will offer a variety of payment methods, including the latest e-wallet options, and even the ability to deposit and withdraw using cryptocurrency. The top apps in the industry also offer full access to all of the banking and financial tools available on the sportsbook's desktop site, including quick cash out and deposits.
Great Bonus Offers
Most bookmakers try to compete in a tough industry by offering bonuses to new players, and this can be a handy way to kick off your betting with a particular company. But fans of mobile betting can also benefit from mobile-focused offers. These are designed to encourage people to download the betting site's app, and the best betting apps will provide the top mobile-only bonuses, ranging from generous welcome bonuses to free bets and losing bet refunds.
Live Betting
Betting in-play is an exciting way to get closer to the action, but it requires fast-updating markets, and the technology to quickly update prices. The best betting apps will offer a comprehensive live betting experience, which should include a wide range of live-betting markets, fast price updates, and ideally, access to live streaming of all the betting events offered.
News and Updates
Knowledge is everything when it comes to betting, and sports betting enthusiasts don't want to miss out on vital information because they choose to bet on the go. Top betting apps provide a wealth of additional data, statistics and news and help to ensure that you can remain updated on what's going on before the match takes place which can help to boost your chances of making a profit.
Power Up your Betting
Betting on the go is an increasingly popular way to tackle the betting markets, and the modern sports betting punter should seek out the best and most effective apps to maximise their betting experience.