What Bryan Gil means for Tottenham
The arrival of Bryan Gil at Tottenham might have g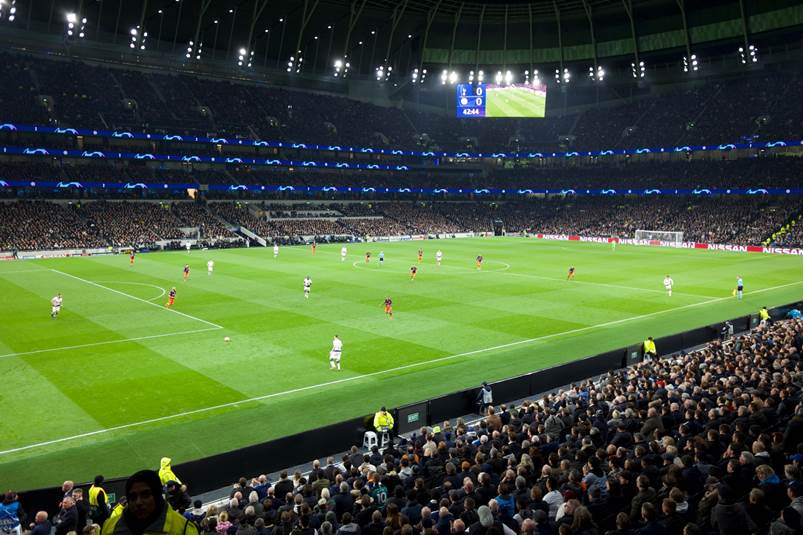 The arrival of Bryan Gil at Tottenham might have gone relatively unnoticed amidst the fallout from the Euros. But the talented youngster could be just what the North London club needs to get back on track. But who is Gil and why were Tottenham willing to pay the £21 million fee to bring him to the Premier League from Sevilla?
A classic winger to boost Tottenham's attack
Gil will definitely look a little different from the average Premier League star. With Beatles-inspired hair and a skinny frame, the 20-year old might look a little lightweight against some of the more robust defenders. However, what the Spanish youngster has is pace and an unerring willingness to run at defenders. Many have likened the winger's dribbling ability with that of Neymar, while others point to the likes of Jose Antonio Reyes as a suitable role model.
Above all, it's that attacking flair that makes Gil such an exciting prospect. In comparison with the pragmatic Spanish national football team, Gil is willing to take his chances and make his opponents pay. There's something old-school about the way in which the former Sevilla player dribbles with the ball, and he's already expected to be a big hit in the Premier League.
While Gil was a Sevilla player, he actually spent a couple of years out on loan with both Leganes and Eibar. The fact that Gil experienced relegation in this time will have certainly given him a humbling experience and many have noted that the Spaniard has a maturity and calmness missing in many players of his age.
Such is Gil's raw talent that he has already had his call up to the Spanish national team where he made his international debut against Greece in March. With prospects like this, it was little wonder that big names like Manchester City and Barcelona would get interested. But it was Tottenham who got in there early to snap up the exciting new talent.
How will Gil fit in at Tottenham?
Tottenham's summer will largely be spent fending off wild transfer speculation about Harry Kane. With the likes of Manchester City being expectedly unwilling to pay the massive £160 million transfer fee for the striker, it looks like the Tottenham faithful can expect one more year with their talisman striker.
Plus there is further hope to be had at the Tottenham Hotspur Stadium as Son Heung Min has signed a new contract with the club. The hugely likeable South Korean forward was one of Tottenham's few bright spots in an otherwise bleak season, and it would be fascinating to see how Gil could fit in alongside the pairing of Son and Kane.
Not that many of the sportsbooks featured at captaingambling.com will have short odds of Tottenham finally claiming that Premier League title. After all, it is Tottenham's defensive frailties that are still the club's biggest problem and no signing has been made to fix the issue.
Much depends on what kind of remedies new boss Nuno Espirito Santo brings to a team that looked at-best confused under the tenure of Jose Mourinho. Nuno was renowned for bringing a formidable style of attacking play at Wolverhampton Wanderers and this is just the kind of manager that Gil would be expected to perform well under.
While Gareth Bale looks to have returned to Real Madrid after a promising loan spell at Tottenham, it leaves the door open for Gil to take a role on the flank. However, it should be noted that Lucas Moura is continuing in his role as being Tottenham's most underrated player and he has been in explosive form in the pre-season warm-up games. Plus with the likes of Steven Bergwijn still to show his true potential, it looks like Nuno will have lots of attacking stars to play with in the upcoming season.