Types of Football Bets
Bookmakers target football probably more than othe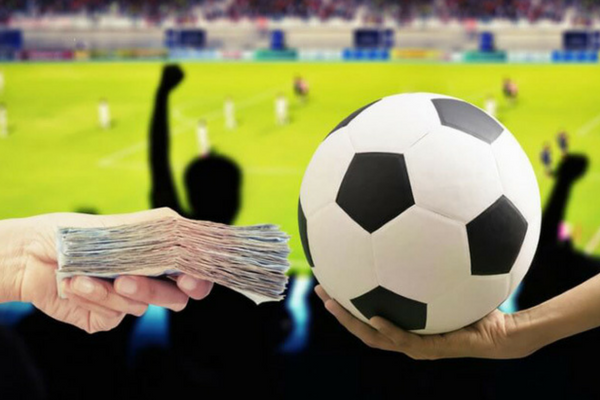 Bookmakers target football probably more than other sports because of its popularity. It is also one of the biggest pastimes in the UK. Anybody who has spent time browsing the largest bookmakers in the world will know that they offer a vast array of betting markets to choose from.
Below you will find a list of some of the most popular football bets accompanied by an explanation of what each of them means.
Match betting
All bookmakers offer match betting, which requires an easy wagering decision, namely a home win or away win or a draw. This market is also the win-draw-win market for that same reason.
You can also bet on different combinations of these outcomes. For example, you could take a home win and a draw, an away win and a draw, or a home win or an away win.
All of these can be combined with halftime betting and full-time betting. The markets behave the same way apart from halftime bets being settled at halftime and the whole match being accounted for if wagers are placed at that time.
Handicap betting
In the past decade or so, handicap betting has gained a huge following in the USA with sports like American Football and Basketball. Still, it is just starting to catch on in Europe, especially within the world of football betting.
It is done by stating which team has the advantage over the other based on goals. In the case of football betting, these goals are usually expressed as goals or points. You can bet either on a team to win, or to lose, whichever suits your needs.
A variant of handicap betting is the Asian Handicap. Asian Handicap rules were created to eliminate the 'draw' bet. Asian Handicaps usually represent handicaps as fractions of 0.5.
Correct score
Correct score bets are one of the most profitable markets in football betting and one of the most challenging. The idea is relatively straightforward in that you have to predict the final score at full time for that match.
While choosing a scoreline, it is often worth keeping in mind the range of possible scores and the most popular scores. These were the top 5 scores from the Premier League's 2017/2018 season:
1-0 = 12%
1-1 = 12%
2-1 = 8%
2-0 = 7%
0-0 = 8%
Over/under goals
This is where you place a bet on whether the goal total will be over or under a set line. A fraction will always represent the goal total, so the outcome cannot result in a tie or a push outcome.
A standard line is 2.5 goals, which indicates that if you bet on the under, you need two or fewer goals, and if you bet on the over, you need three or more goals.
Nearly every Online Casino Today in the UK offers odds ranging from as 0.5 up to 6.5 or higher for high-score matches and leagues.
Both teams to scores
The success of markets like Both Teams To Score has exploded in the last few years, thanks in part to the Betfred Goals Galore list's popularity. These bets can be used in multiples and singles with just as much success.
To place this bet, you must bet on a match between two teams that all need to score one goal each. The match outcome is irrelevant, and there's no way to determine when the bet is settled.
Goalscorer Bets
There's a lot of action here if a certain player scores first, last, or at any point in the match. You'll find that the most common one is all about scoring first, last, and anytime.
Since these events occur at different times, the odds will reflect the difficulty of calling them, with the lowest odds being the earliest or the latest call.
Coupons
The coupons have seen an incredible rise in popularity over the last few years, and the irony is that it was the coupons that kicked off real football betting, with pools and bets like that. The concept is pretty similar in that you can pick one game or bet from a list and decide accordingly.
The biggest difference is the global selection of markets available and, of course, the jackpot prizes.
Many people like to place these bets because they offer big payouts for small initial outlays. You can make an accumulator bet the same way but without the fixed odds.
For example, three selections will pay 11/2, four will pay 11/2, five will pay 10/1, and so on, right up to fifteen selections will pay 1350/1.