Two favorite teams to win the 2019-20 Europa League
Two Premier League teams made it to the finals of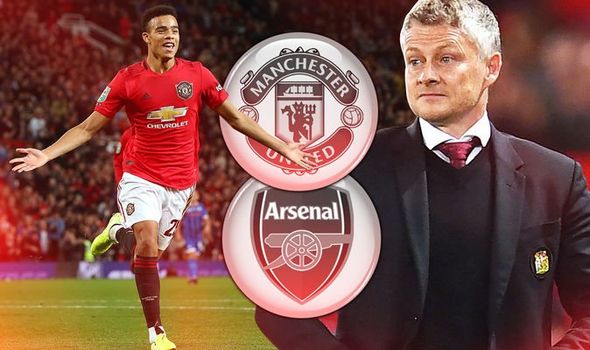 Two Premier League teams made it to the finals of last season's Europa League. The situation doesn't seem much different this year too as Manchester United and Arsenal look prepared to bring the trophy to England once again.
Both teams are struggling at the moment in the English top-flight, but both have plenty of quality in their ranks that they can easily be regarded as the favorites to win the elite competition. English fans who enjoy all-promo-codes.com will be hoping that the coveted trophy once again comes to their country.
Arsenal
Arsenal reached the final of last season's Europa League but they missed out on the trophy after suffering a thrashing at the hands of Chelsea in Baku. The Gunners will be hoping to do better this year, even though the Europa League specialist Unai Emery is no longer at the Emirates and Mikel Arteta is on the hot seat.
It looks unlikely that Arteta's side will finish in the Premier League top four by the end of the season because they are currently tenth at the table with ten points behind fourth-placed Chelsea. Therefore, they will likely focus on the Europa League as a route back to the Champions League football.
The North London side spent heavily in the summer, signing very talented players like Nicolas Pepe, David Luiz, and Dani Ceballos to strengthen the team. Additionally, they already possess the talents of Pierre Emerick- Aubameyang and Alexandre Lacazette who have been performing consistently for Arsenal.
Manchester United
Despite seeing a great resurgence under Ole Gunnar Solskjaer last season, Manchester United failed to finish in the Premier League top-four. The Red Devils are not doing any better this term too as they are currently struggling to maintain a consistent form and are seventh at the table with 35 points. Although, they could hope for improvement with their January signing of Sporting Lisbon star Bruno Fernandes.
The intense competition in the English top-flight means Solskjaer will not ignore the Europa League and he will likely try his best to repeat Jose Mourinho's feat in 2017. It is a brilliant opportunity for United to get Champions League football and they have the quality in their ranks to win this trophy. Marcus Rashford's injury is a big blow for the Manchester club, but their team is still full of stars who can easily take the contest away from any opposition on their day.