Twitter champions: Football clubs with the largest following
There are football clubs across the world who have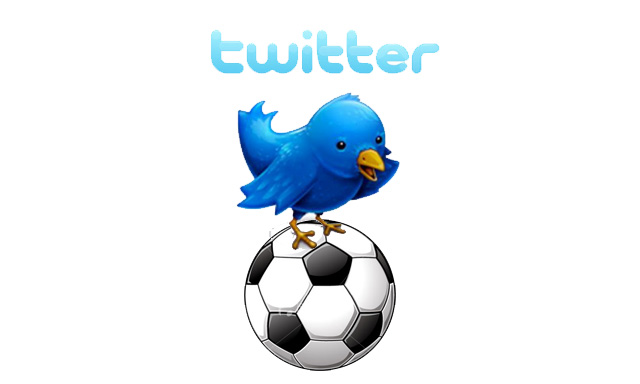 There are football clubs across the world who have always had a large and loyal following, but now with the inclusion of social media their reach has quite literally gone global.
When you think of worldwide success from an English Premier League club, historically the first club that comes to mind is Manchester United, even though their city rivals are favourites to win the Champions League and lead the way on the pitch these days. Have you ever been on holiday anywhere in the world and not seen someone wearing a United shirt?
It's not just English clubs though, other European clubs from countries such as France, Spain, Italy and Germany have globally-followed clubs and MLS teams are now catching up, too. But who do you think the football clubs with the largest following are?
We've put together this list of huge football clubs by looking at their Twitter following (as of September 2019). Let's see who comes out on top.
Real Madrid - 33M followers
In 2003, Real Madrid's squad was so jaw-droppingly good, they were nicknamed the 'Galacticos'. The squad featured stars such as Roberto Carlos, Raul, Luis Figo, Ronaldo, Zinedine Zidane and David Beckham and was always going to attract attention. The Galacticos era might be over but the popularity of the club remains, with a staggering 33 million followers on Twitter.
Barcelona - 30.8M followers
Hot La Liga rivals of Real Madrid, Barcelona just fall behind Los Blancos with 2.2 million fewer followers. That's even with the man often described as a magician - Lionel Messi - among their ranks.
Manchester United - 20.2M followers
Despite performance dips in the past few seasons, Manchester United's legacy as a world-class club remains strong as they maintain the biggest following in the Premier League.
Arsenal 14.9M followers
A club that has experienced many peaks and troughs in recent years. Despite their stadium being nicknamed 'The Library' (a label that has transferred from Highbury to the Emirates) Arsenal's fan base remains large and vocal on social media.
Chelsea - 13.3M followers
Another London-based Premier League club that's experienced a mixture of success in the past few seasons. Chelsea's change of manager to much-loved former player Frank Lampard could increase that following - and their wider standing with neutrals - even more.
Liverpool - 12.5M followers
Liverpool's resurgence under manager Jurgen Klopp saw them win the Champions League at the end of the 2018/19 season. Their scintillating form in the league so far this season could increase their global fan base and catapult them up this list.
Paris Saint-Germain - 7.3M followers
PSG's squad has been studded with stars in recent seasons and are Ligue 1 champions. Despite struggling to translate their domestic dominance to European success, they are definitely the most famous and followed club in France.
Juventus - 7.3M followers
Serie A champions Juventus are the most popular club in Italy and they now also have the draw of having a squad full of stars such as Cristiano Ronaldo. The Old Lady has dominated Italian football on and off the pitch in recent season.
Manchester City - 7.2M followers
Despite being reigning champions of the Premier League, Manchester City have 13 million fewer followers than their local rivals. However, there's no doubt that with such strong form in recent years - and a squad that attracts countless admirers - the popularity of this club has increased incredibly.
Not all of these clubs will have their whole fanbase on Twitter - a lot of the more traditional fans will still get their club news from radio, TV and newspapers rather than online. However, this is definitely an indicator of modern-day popularity and the biggest clubs will spend a lot of time, money and effort in establishing and growing their social media profiles. Who are you supporting?