Top Tips for Choosing Best Odds for a Football Match
Everyone loves that Saturday feeling of gathering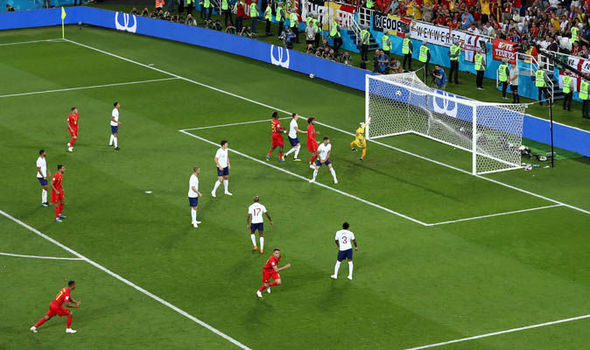 Everyone loves that Saturday feeling of gathering up a few friends and discussing who you want in your accumulator, but how can you choose the best football odds when looking up previous full-time results for a Football match? There are many methods of getting the best value odds and, there are a few tips you can follow to improve your chances of success. One would even say that looking for better odds in the Grand National needn't be a complicated task when factoring in that there are plenty of reviews available on the net.
So how can you find the value in the odds and exploit them to your advantage to beat the bookie? Let's take a closer look at what value odds are, and some of the ways to find high-value ones.
Value
Value in the odds is a straightforward concept, but it can be a little challenging to get your head around at first. It's all down to probability, but we aren't going to go into that here. The basic concept of value in odds is when the chance of the team winning is greater than the odds suggest.
For example, if the odds are 2.0, then the bookmaker is giving a team a 50% chance of winning. If you know there is a better than evens chance of this team being successful, then you have value. So how can you decide what the probability of them winning is?
Personal Knowledge
You may think that using your knowledge to pick the favourites is the best way to make money. The truth is you will win a lot of wagers by doing that, but you can't consistently make a profit. Often you will end up backing the team with the shortest odds every time, and that usually means poor value.
One such exception of course is when some pundits consider going against the given odds in order to increase their potential takings, as was the case when Leicester City won the Premier League title in the 2015-16 season with incredible odds of 5000-1 which some fans placed at the start of the season.
History
Let's take a recent example where we backed a team based on a little recent history. When Sheffield United hosted Arsenal earlier in the season on a weekday evening the odds where firmly in the Gunners' favour. Their form had not been anything special and the Blades were flying in the Premier League.
When we saw this, we knew the probability of a Sheffield United win was higher than the bookmaker's odds suggested. The game finished 1-0 to the Blades, and the rest (and our profit!) is history.
Tipsters
Tipsters can range from excellent to embarrassing, so you need to do a little homework on their previous results. The best tipsters will be more than happy to share their winning percentage and previous results with you. Our advice is to find one with free tips as well as a premium offering. Then you know you are dealing with someone who understands the odds and the game.
Statistics
Statistics are everywhere in the modern game, and there are resources you can use to improve your chances of finding value odds. With Fantasy Football player stats, head-to-head, and previous games, the available indicators are numerous. With some time and effort, you can get a feel for the teams playing, and then find odds that make it worthwhile.
The Verdict
Whichever way you decide to approach your wagers on Football, always do some research to try and gain an edge on the bookmakers. With a little practice and a lot of patience, you may find yourself a winning formula. There is nothing quite like enjoying the game, knowing that you have an optimal chance of winning some loot.
However, as with all gambling related activity, from betting to going to the casino, make sure you only risk what you can afford to gain, when you need to stop you must stop.