Top 6 Best Football Leagues to Follow Today
Today, football has intensively grown in popularit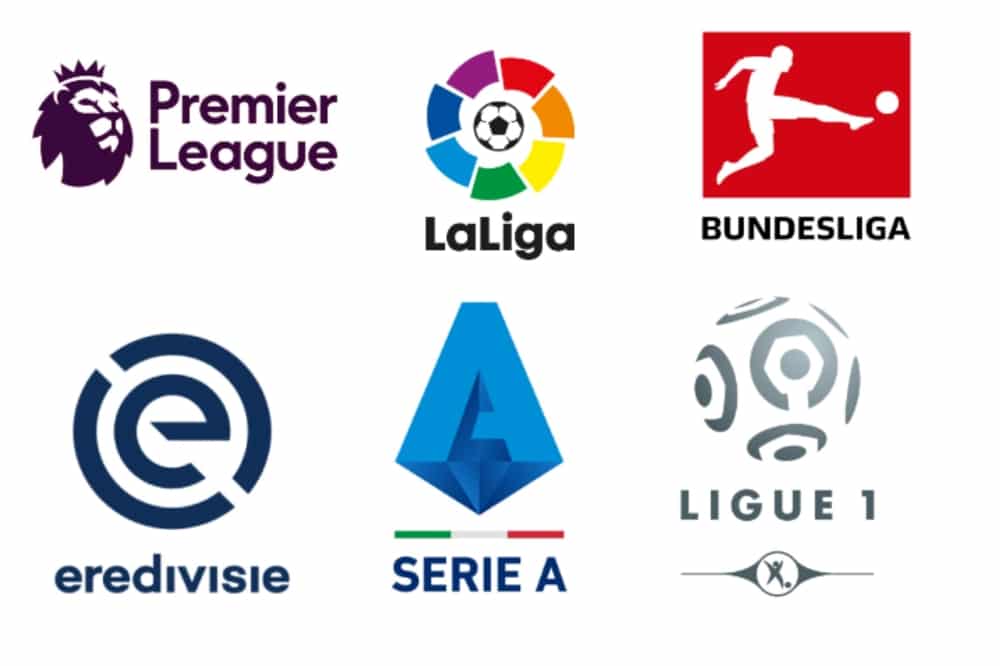 Today, football has intensively grown in popularity – boasting over 3.5 billion fans and players worldwide. Latest statistics show that the sport has over 200 men's professional leagues with more than 3900 clubs in different competitions across the globe. However, not all leagues are equally popular. Some confederations are major while others are considered minor leagues, depending on competitiveness and fan following base.
In this article, we will briefly mention and describe the top six football leagues in the world today. We generated our list after considering a number of factors, including; the value of clubs, the number of fans, and the number of viewers recorded during a match broadcasting. Nevertheless, according to Gambling Expert, these top league picks tend to be the favorites among leading sportsbooks as well as a majority of punters. Keep reading to find out more!
6. Chinese Super League
Sixth on our list is the CSL, also known as The Chinese Football Association Super League. It is the top competitive and most popular football league in China. It entered the global conversation after poaching several star players and big names from Europe. Wuhan Three Towns are their current champions.
Some of the popular players include former Manchester United midfielder, Marouane Fellaini, who plays for Shandong Taishan F.C. and the Brazillian professional, Paulinho, who plays for Guangzhou Evergrande Taobao. The League has a following of around 700 million fans worldwide.
5. Major League Soccer
In as much as football is commonly known as soccer in North America, the MLS has no difference from the rest of the football leagues across the world. It is the premier football league in the United States of America. Top teams in this confederation include Los Angeles Galaxy, which has enjoyed winning the competition's title five times (the most times). Football legendary players like David Beckham (LA Galaxy), Wayne Rooney (D. C. United), and Zlatan Ibrahimovic (LA Galaxy) have been featured in this league.
4. French Ligue 1
The next football completion on our list is Ligue 1, which is France's premier league. Some individual Players that have attracted more following in this league include Lionel Messi (7-time Ballon d'Or winner) and Neymar, who both moved to play for Paris Saint Germain. Other popular clubs in this league include:

Olympique De Marseille;
Olympique Lyonnais;
Fc Nantes;
As Monaco;
Clermont Foot 63;
Toulouse Fc; etc.
3. Italian Serie A
In Italy, all eyes are on Serie A. It is the country's top football league, with several of the teams in the competition ranking top among the world's most followed clubs. This league features professional football clubs like Juventus (36-time champions), AC Milan, AS Roma, Inter Milan and so much more. This league gained even more followers when Cristiano Ronaldo (5-time Ballon d'Or winner) signed for Juventus in 2018.
2. Spanish La Liga
La Liga is the second football league on our list with the highest number of fans from all over the globe. This Spanish football league has a huge fan base across Europe as well as in the Americas. Dominant clubs like Barcelona F. C. and Real Madrid enjoy the most following in the competition. According to statistics, this league has over 3 billion fans around the world.
1. English Premier League
The English Premier League is the most popular football competition in the world. It is considered the most competitive league, with the players in this league among the top-rated talents by FIFA. The EPL is estimated to have over 3.3 billion fans around the world, which is close to the total number of global football followers. Some of the most popular clubs in this league include; Manchester United, Manchester City (Current Champions), Arsenal F. C., Liverpool F. C., Newcastle United, etc.
Conclusion
Besides competitions like Olympic Games and The FIFA World Cup, football club games can be very engaging. The best part is that most of these football competitions are held yearly. This explains why these leagues enjoy a huge following globally.