Top 3 Best NHL Goalies in 2021
Even though hockey season is upon us, it's never t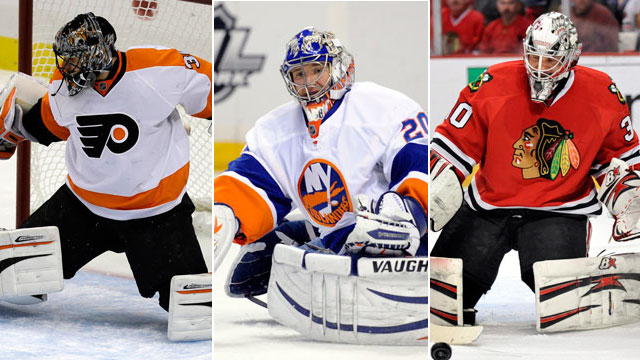 Even though hockey season is upon us, it's never too late to create your fantasy team. You want to know as much as you can about various NHL betting odds, especially who the top players are this season. The three goalies that we talk about below are some of the best players in the NHL, so take a look below and see why you should try to have them on your team!
1. Andrei Vasilevskiy
Team: Tampa Bay Lightning
Many say Vasilevskiy is the best goalie in the NHL and his stats can hold up to the hype. Not only has he been a finalist of the Vezina Trophy for four continuous seasons, but he's also won the Stanley Cup Championship back to back. He's also the current winner of the Conn Smythe Trophy. When looking at his actual stats, you'll see that it's no surprise that he's sitting at the top. In addition to having a save percentage of .925, his goals-against average sit at 2.21 and his goals saved against average is at 21.0. The fact that he also has zero really bad starts and five shutouts, makes it even more obvious that he's a fantastic player!
2. Connor Hellebuyck
Team: Winnipeg Jets
Hellebuyck is another goalie that is currently sitting at the top of the list. Not only has he accumulated the most playtime and games than any other started in the NHL, but he's looking like a favorite for the United States team during the 2022 Beijing Olympics. He's been playing for many years and even won the Vezina Trophy during the 2020 season. With a save percentage of .916, a 2.58 goals-against average, and 11.0 goals saved against average, he's a goalie you'll want on your fantasy NHL team! In addition to those stats, Hellebuyck has four shutouts and has defended the goal against many high-ranking players!
3. Marc-Andre Fleury
Team: Chicago Blackhawks
Fleury has been playing in the NHL for 16 seasons and has won three Stanley Cups. He's also won both a Vezina Trophy and Jennings Trophy as the goalie for the Vegas Golden Knights during the most recent season. Even though he was considered a backup goalie at the start of the season, he's been able to hold onto a .722 quality start percentage, .928 save percentage, 1.98 goals-against average, and 20.1 goals saved against average. He's definitely one of the goalies you should keep an eye on this season!