Top 10 Football Clubs with the Most Fans Worldwide
Football is without doubt one of the most popular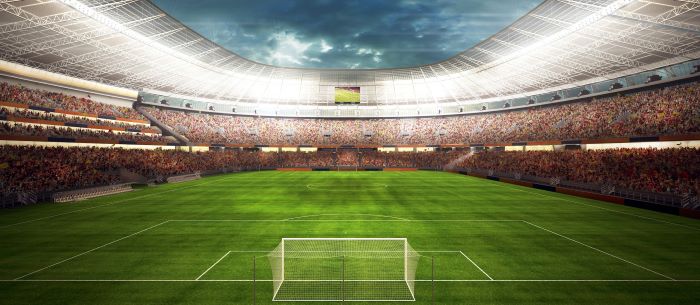 Football is without doubt one of the most popular sports on the planet and that's for a good reason.
You see, humans are, since time immemorial, fascinated by competitive athleticism. And, in our modern world, there's no better team sport that captures this raw, undiluted passion than a game of football.
It is not surprising then that every weekend thousands of enthusiastic football fan watch their team play. They experience the ups and down of their favorite clubs, go out of their way to buy branded merchandise and in some cases, brave extreme weather conditions just to watch their team play live.
Interestingly, some football clubs have over time learned how to create strong emotional connection with their fanbase. The result is a growing base of supporters spread across several countries.
In this piece, we will look at the top 10 football clubs with the most fans worldwide. Our criteria for ranking each team is their social media following.
10. Manchester City
Totals social media followers – 61.61 million
Facebook – 37 million
YouTube – 2.03 million
Twitter – 7.28 million
Instagram – 15.3 million
Nicknamed the Citizens the phenomenal rise of this Manchester-based club in the last decade has seen many people drawn to it.
Established in 1880, the club plays their home game in their stadium – the Etihad Stadium – and seats over 55,000 fans at a time.
Manchester City's successes in the English Premier League where they have won six titles have seen their fanbase grow to 61.61 million people.

9. Arsenal F.C.
Total social media following – 69.3 million
Facebook – 37 million
YouTube – 1.5 million
Twitter – 15 million
Instagram – 15.8 million
Arsenal football club is undoubtedly one of the most successful English teams in the premier league era. The Gunners as the club is fondly called by supporters was established in 1886.
Arsenal is the only English team and in Europe's top league to have won their domestic competition by going unbeaten the whole season in 2004. In the last decade the club moved from it's long-term Highbury O2 Arena to its new Emirate Stadium with a capacity of 60,000 seats.

8. Liverpool F.C.
Total social media following – 70.56 million
Facebook – 35 million
YouTube – 2.96 million
Twitter – 12.6 million
Instagram – 20 million
Liverpool F.C is a six times European champions including playing in the 2018 Champions lâLeague final which they lost to Real Madrid of Spain and going on to win the tournament a year later in 2019.
While the club have had mixed fortune in the local league – they last won the league in 1989 – and have come close to winning the league multiple times including 2012/2013 season and 2018/2019 season where they lost narrowly to eventual champions Manchester City by no more than one-point .
The club, however, is on course to win the Premier League this season (2019/2020) and are pundit's favorites to retain their Champions League title.
Liverpool plays their home game in their Anfield Stadium with a capacity of over 53,000 and are often referred to as the Redmen.
7. Paris Saint-Germain
Total social medial following – 70.98 million
Facebook – 24.7 million
YouTube – 1.98 million
Twitter – 7.3 million
Instagram – 24.7 million
Paris Saint-Germain or PSG is a relatively young club established in 1970. The team plays at the Parc des Princes Stadium with a seating capacity of 47,000.
With players like Neymar, which is currently the most expensive transfer deal in the football world, Mbappe or Icardi, the Parisian club has a huge increasing number of fans these days. Its popularity has also increased more due the partnership with Unibet one of the most popular sports betting operator in the world, with over 17.000.000 clients in more than 100 countries.
6. F.C. Bayern Munich
Total social media following – 73.37 million
Facebook – 49 million
YouTube – 1.26 million
Twitter – 4.71 million
Instagram – 18.4 million
Bayern Munich is the all time most successful German club. With five European titles, it is also a top-top continental club.
Die Bayern (the Bavarians) as the club is also called plays in the Allianz Arena stadium with over 75, 000 capacity. It's total social media followers at 73.37 million makes it number six in top team with most fans worldwide.
5. Juventus F.C
Total social media following – 80.8 million
Facebook – 39 million
YouTube – 2.27 million
Twitter – 7.33 million
Instagram – 32.2 million
Juventus, the Italian giant comes in at number five on our list of top clubs with the most fans. Nicknamed the Biaconliaries was founded in 1897 and plays their home games at a stadium with over 41,000 capacity.
Juve has dominated the Italian Serie A with 35 league titles, 13 Italian cup champions and crowned European champions two times. With the signing of Cristiano Ronaldo from Real Madrid in 2018, the club has seen a surge in their online popularity.
4. Chelsea F.C.
Total social media – 81.63 million
Facebook – 48 million
YouTube – 1.33 million
Twitter – 13.4 million
Instagram – 18.9 million
The Blues, Pride of London, the Pensioners these are some nicknames Chelsea F.C is known by, is a London-based football club that plays in the English league.
The club had in recent times become a force in the local and continental competitions winning the league five times, champions league one time and Europa two times.
3. Manchester United F.C.
Total social media – 126.98 million
Facebook – 73 million
YouTube – 2.08 million
Twitter – 20.3 million
Instagram – 31.6 million
Founded in 1878, Manchester United is the most titled football teams in the UK. Over time, the Red Devils have managed to win 20 trophies in the Premier League, 3 Champions League and many other trophies. The stadium that he plays, the famous Old Trafford, can host about 74,000 people, and is called "The dream theater". Unfortunately for its huge number of fans, United has gone through a weaker form in the last years.
2. F.C. Barcelona
Total social media – 219.66 million
Facebook – 103 million
YouTube – 8.06 million
Twitter – 30.9 million
Instagram – 77.7 million
With almost 100 million more fans than United, Barcelona is the first Spanish club in this top and ranks second. Founded in 1899, Barça has 26 La Liga trophies, 30 X Copa Del Rey, 13 X Spanish Super Cup and 5 X Champions League.
Lionel Messi and co. plays home matches at Camp Nou, in front of about 99,000 fans.
1. Real Madrid CF
Total social media – 227.01 million
Facebook – 110 million
YouTube – 5.11 million
Twitter – 33 million
Instagram – 78.9 million
Hala Madrid! Although is less powerful after the departure of Cristiano Ronaldo, Real Madrid is still number 1 in this top. Founded in 1902, Real Madrid holds 33 La Liga trophies and no less than 13 Champions League trophies - a record almost impossible to match. Los Blancos fans do not miss any opportunity to fill the 81,000 seats of the Santiago Bernabeu stadium, one of the greatest in the world.