Tips and strategies for soccer betting in Nigeria
Soccer betting is a game that combines deep analys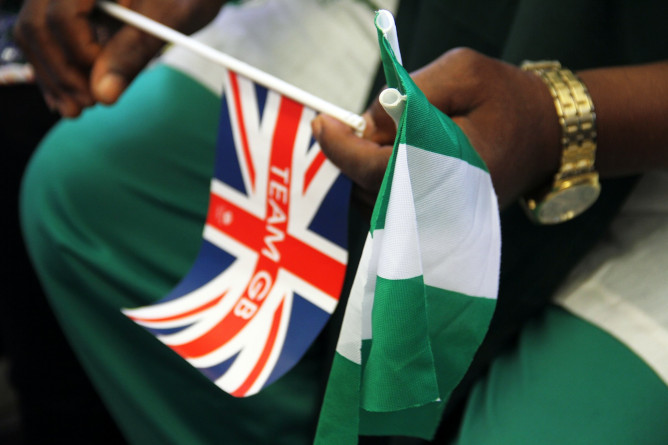 Soccer betting is a game that combines deep analysis, experience, and courage spiced up with a pint of luck. It could be a very rewarding activity when done right, but the challenges involved also could be traumatic. We understand that the challenges could be an alarm for newbies, the reason we have reviewed many materials, interviewed experienced punters and analyzed the in-depth research around the tips and strategies around the world, and more precisely the Nigerian market to help you make the best out of your staked amounts.
We guarantee that the tips and strategies we have written about when combined with willpower and the right attitude will make you a better and more experienced bookie. Here are the tips that will help you rip big.
1. Research is key
In any field, understanding the dynamics and the contents of the subject is core to achieving your intended outcome- and soccer betting is not different. An analysis of a club or team, the history and current form, the opponent's performance, and the current form. More importantly, you will need to understand the rules of the games and the events that would most likely affect the outcome. Take some time and look around for the bookmaker with the highest odds, promotions, and bonuses.
You may be asking yourself where all this data and information could come from. There are known sites like BettingGuide.com that have important and useful information that is well researched and reliable. Further information could be found on the specific bookmakers' information page, the team's sites, and experienced punters' findings.
2. Keep a Record of your Bets
Tracking your wins and losses is important. You need to know what sports or activities have yielded good results, as well as those that have led to a negative balance on your balance sheet. Keeping track of that helps you know how you are balancing your finances and also helps guide the future bets you place. If you had staked in a certain league and won severally, then you are advised to invest more in that market. Additionally, analyze the performance and see if the strategy you have been using is working or not and if you need to change where necessary.
3. Discipline and patience
Just like any profession, soccer betting requires patience and a lot of discipline. You need to know when to start and stop staking. The discipline to know how much one could spend in sports betting lacks among many punters, leading to an addiction problem and massive losses. You must establish a betting pattern, maintain it and avoid deviating from it. Patience is important, as it's a common feature among most bookmakers to offer higher odds long before the event takes place rather than immediately preceding the game. You also need to be patient as you gain relevant experience in soccer betting. Accept the losses, wait for the teams you have staked on, and have rewarded you patiently and be calm as your lucky day reckons.
4. Follow Expert Predictions
There are known analysts who run various sites and apps that may be a guide. The analysts are known to be experienced bookies who have understood the skill and can easily predict the outcomes of various soccer matches. The best experts have been reviewed and their predictions have helped many armature bookies to win. However, you will need to be extra careful before settling on an expert. The easiest way to determine whether one is credible is by comparing their predicted historical matches and the outcomes.
5. Bet on double chance matches
Experts believe that staking on a double chance gives one more than a 33% chance of winning. You must spread the risk on as many options as possible. Place your bet among as many outcomes as you can. This strategy has been known to work as stake N5000 on betting, perhaps you could break down the total amount to small wagers of like N500. With this, you have a higher chance of getting returns. The only disadvantage with a double chance is that the odds may be relatively lower.
6. Gamble with the Underdog
In most instances, the odds set by the bookmaker are usually influenced by the public perception of a team. This means that the team most favored by the public will receive lower odds as compared to the underdogs. However, the underdogs, who usually receive higher odds end up shocking and pulling unexpected results, leading to high winnings for the bookie. You are advised to once in a while analyze the underdog with higher odds and stake your money, you never know!
7. Go for new betting tactics with modest bets
Trying out new strategies may be a delicate affair. It not only needs wide research, but massive guts to try a new venture. To avoid big losses that could have a big impact on your pockets, consider staking little amounts and see how they perform. If the new strategy seems to work, you could gradually increase the stake on the new tactic. However, if no wins are received from the small stakes, you must abandon a new strategy.
Conclusion
We believe that the above strategies and tactics if combined with luck and applied with consistency would result in awesome results. We encourage new bookies to consider the amount of money they spend on gambling, as although it has been known to yield results, it could also lead to unwarranted losses.