The World Cup's Impact on the Transfer Window
The World Cup is just around the corner, and with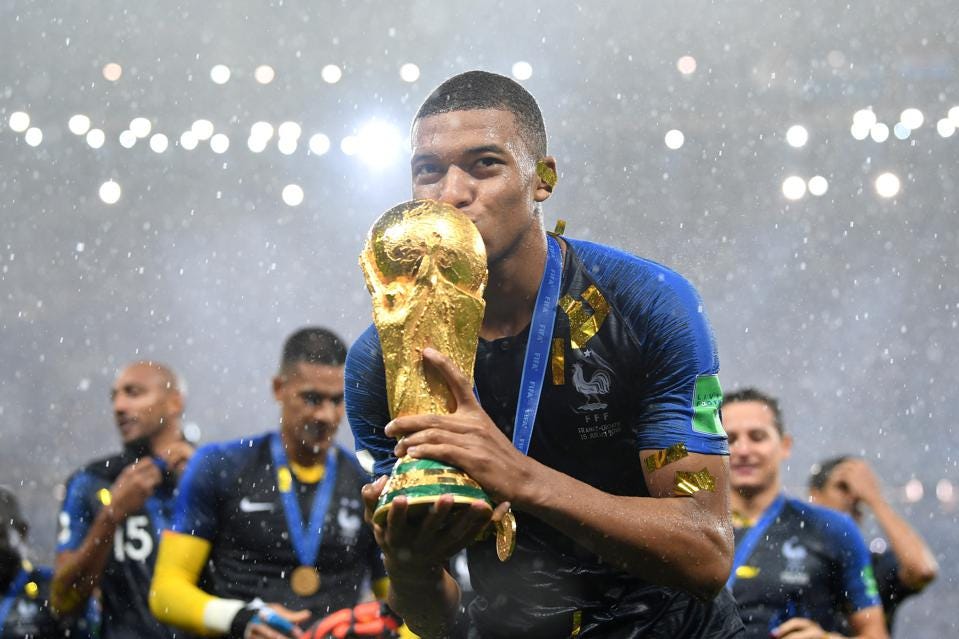 The World Cup is just around the corner, and with it comes the inevitable transfer flurry that always follows the tournament. Teams spend big to sign the stars of the show, and many a career has been made or broken on the back of a strong World Cup performance.
But what effect does the World Cup actually have on the transfer window? Does it really cause a flurry of activity, or is it just business as usual for the big clubs?
Analysis of the Transfer Window by Bwin
In order to try and answer this question, we used the help of Bwin, one of the top football betting and odds platforms that provide predictions for the World Cup. We took a look at the top 50 most expensive signings made in the summer transfer window following a World Cup year and analyzed how these signings performed for their new clubs.
What we found was that the World Cup does indeed have a significant impact on the transfer window. In the years after a World Cup, teams spent an average of 26% more on signings than in non-World Cup years. This spending spree is driven by a desire to sign the tournament's top performers, with an average of 5.6 World Cup stars being signed per team in the year after the tournament.
However, this spending doesn't always lead to success. In fact, our analysis shows that World Cup signings are no more likely to be a success than signings made in non-World Cup years. This suggests that teams are often paying over the odds for players who have shone on the biggest stage, only to find that they can't replicate that form at the club level.
The First World Cup to Be Held in the Northern Hemisphere's Winter
The 2022 World Cup will be the first ever to be held in the winter months. This is due to the fact that the tournament is being held in Qatar, which has a climate that is not conducive to playing football in the summer months.
For one, it could have an impact on teams' spending. With the World Cup taking place in the middle of the season, clubs will have to be careful not to overspend on players who they think will shine at the tournament. This could lead to a more cautious approach to transfer spending, which could in turn lead to lower overall spending levels.
With the World Cup taking place in Qatar in 2022, not only will the pitch be affected by preparations, but also the transfer window. The summer transfer window officially opened on June 10th and runs until September 1st in England. With the tournament being a focal point in the middle of next season, it is inevitable that players' thinking will be impacted when making decisions about their future.
Is January Window Supposed to Be Normal?
Most of the agents claim that they do not expect a big transfer window in January, and expect all this to happen during the summer as usual.
"Clubs typically have a smaller number of staff at development games, but they know exactly which players they want to watch," explained player agent Carlos Goncalves.
Goncalves explained that the market in January lost some momentum. With the Chinese league having stopped and not as many transfers happening in the MLS or Russia, Goncalves thinks traffic will increase, but not by a large margin.
It is interesting to see how the January window will pan out, especially as clubs are able to sell players they no longer want and buy replacements. The World Cup does not have as much of an impact on this window, as teams are not looking to sign players who have just played in the tournament. Instead, they are looking for players who can make an impact for the rest of the season.
5 Transfers That Could Take Part After World Cup
Cody Gakpo: Eredivisie to Premier League? The Dutchman has been linked with a move to the Premier League, with Man United, Leeds United, and Arsenal reportedly interested in the young talent.
Weston McKennie: Spurs are reportedly interested in the 24-year-old who will be part of Gregg Berhalter's squad at the World Cup this winter, where he will have the opportunity to showcase his abilities.
Oscar Perea: Atlético Nacional's 17-year-old left-winger made his debut earlier this year as Nacional closed in on a record 17th league title. He is one for the future and has been linked with a move to Europe.
Kylian Mbappé: The PSG forward is one of the hottest properties in world football and has been linked with a move to Real Madrid. His current contract runs until 2023, but don't be surprised if he makes a move before then.
Alejandro Grimaldo: The Benfica left-back is one of the best in Europe and has been linked with a move to Barcelona and Juventus. His contract runs until 2022, but he has a release clause of €60 million, which could tempt Barca to make a move.
Conclusion
The World Cup in Qatar is set to have a big impact on the transfer market, with clubs looking to sign players who they think will shine at the tournament. This could lead to a more cautious approach to transfer spending, which could in turn lead to lower overall spending levels.