The United States are building a strong team for World Cup 2026: Who are the stars playing for the big names in Europe
We are halfway through the next FIFA World Cup, wi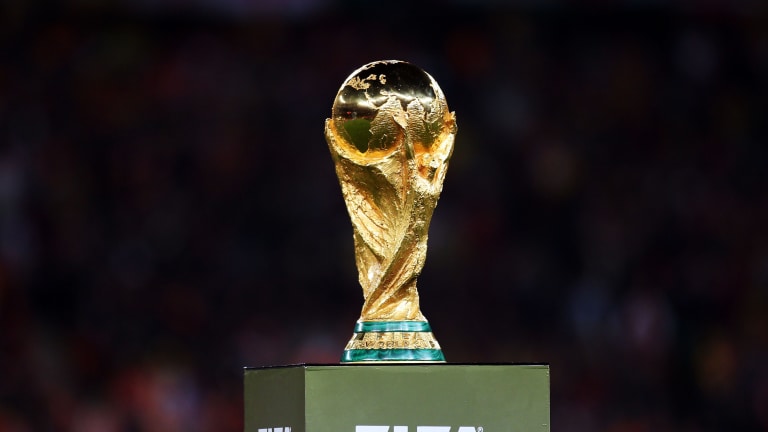 We are halfway through the next FIFA World Cup, with the 2022 edition scheduled to take place in Qatar, two years from now. The tournament is a special one, lasting only 28 days, four days less than the 2018 edition.

But that is not all. The next edition will be the first to be held in November and December, so the first not to be held in May, June, or July.

The best betting online agencies have already published the odds at winning the 2022 tournament. One of them is Unibet, a brand with an experience of more than 20 years on the international gambling market. Unibet is appreciated for its great odds, and also for the offers on their websites.

Unibet improved a lot in the Q3 financial report, regaining its growth through a massive rebound due to sports competitions beginning again in the past months. The company, which is part of Kindred Group, has sites all over the world, like Unibet Sweden, Unibet UK, and Unibet Romania.

At Unibet, the defending champions France are the favorites at winning the World Cup, with +600 odds, followed by Brazil and Germany (+700 each). Spain comes close, with +750, followed by England (+1000).

The United States are the 17th favorites at winning the title (+10000), tied with Denmark, among others, but higher than last edition's quarterfinalists Russia and Sweden.

Also, USA have the second odds from North America, after Mexico. The two countries and Canada will host the following World Cup, in 2026.

For now, there is not a decision if the three countries will be qualified as hosts for the tournament, but the United Bid personnel anticipates that they will be awarded automatic places without having to go through qualifications.

With a total of 48 teams participating at the World Cup for the first time in history, this would leave plenty of slots available to other teams. For Canada it would be the second appearance at a World Cup, 40 years after they almost drew with then-European champions, France, at World Cup 1986.

>But how will the United States team look five years from now, when we will get ready for that tournament?

Well, as for now, there are many young players who are stars in Europe. We selected 11 players to watch – a proper starting eleven – eight of which are younger than 22 years, and who can be part of a very powerful USA team in 2026.
Christian Pulisic (22 years, Chelsea, left winger)
Pulisic is one of the best youngsters in the world. He already played over 170 games for Borussia Dortmund and Chelsea, with a total of over 30 goals. Pulisic scored 4 goals in UEFA Champions League, and has 34 games and 14 goals for the national team.
Giovanni Reyna (18 years, Borussia Dortmund, attacking midfield)
The son of the former US and Manchester City legend Claudio Reyna, Giovanni has just turned 18, but he played 40 games so far for Borussia Dortmund, scoring 5 goals. He is a regular member of the team, and also made his debut for the national team.
Weston McKennie (22 years, Juventus, central midfield)
McKennie scored a screamer against FC Barcelona in his team's 3-0 win at Camp Nou. He became a regular name in the starting eleven at Juventus, who will buy him from Schalke 04. McKennie already has 21 games and 6 goals for the national team, including one in his first game, in 2017, against the European champions Portugal.
Sergino Dest (20 years, FC Barcelona, right-back)
This dynamic attacking full-back has already grabbed the place in Barcelona's first team. After a wonderful season at Ajax, where he was named the talent of the year, Dest joined Barcelona at only 19 years old. He has 6 games in the national team.
Tyler Adams (21 years, RB Leipzig, defensive midfield)
Leipzig is one of those superb teams with young players, and Adams is one of them. This is his third season in Bundesliga, and the second in Champions League. He also reached 12 games for the USA and scored the winning goal against Mexico when he was only 19.
John Anthony Brooks (27 years, VfL Wolfsburg, centre-back)
This is the eight straight season in Bundesliga for Brooks, and that's impressive. He is one of the main players at the team currently on the fourth position. Oh, yeah, and he scored at the 2014 World Cup – the goal was enough to get his team to the Round of 16.
Timothy Weah (20 years, Lille, centre-forward)
The son of the great George Weah played and scored for PSG, Celtic and Lille, and he is only 20 years old. He also has 10 games for the national team.
Zack Steffen (25 years, Manchester City, goalkeeper)
Steffen made his debut in Champions League recently, with a clean sheet against Marseille. He may not get all the playing time he wants for City but beginning to play for the England giants places him first in the line for the No.1 in the USA national team. He played against Brazil and France in 2018, so the odds are in his favor.
Josh Sargent (20 years, Werder Bremen, centre-forward)
The young Bremen player already has 50 games in three Bundesliga seasons, as well as 5 goals for the United States.
Matt Miazga (25 years, Anderlecht/on loan from Chelsea, centre-back)
Miazga played for Chelsea in Premier League at 20 years, and now he is a key player for Anderlecht and for the national team too.
Yunus Musah (18 years, Valencia, right winger)
Although he is only 18, Musah already scored in La Liga and played against all the Spanish giants, Real Madrid and FC Barcelona included. He also got his first two caps for the national team in November.
And here are seven other players to keep a close eye on, in the next years:

Jordan Morris (26 years, Seattle Sounders, left winger)
Antonee Robinson (23 years, Fulham, left back)
Brendan Aaronson (20 years, RB Salzburg, attacking midfield)
Chris Richards (20 years, Bayern Munich, centre-back)
Reggie Cannon (22 years, Boavista Porto, right-back)
Paul Arriola (25 years, D.C. United, right midfield)
Kellyn Acosta (25 years, Colorado Rapids, defensive midfield)