The Secrets of Betting on Football
Football has always been a part of Kenyan sports c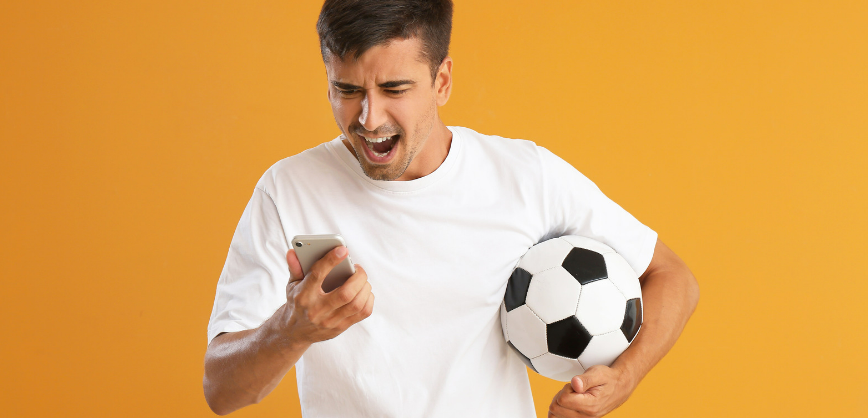 Football has always been a part of Kenyan sports culture since it was first introduced in the 20th century. The passion for sports, and football in particular, constantly grows and gets stronger with each day, and the arrival of international bookmakers has only further stimulated the pattern. Some people firmly claim that watching and playing soccer is just enough to get good at football wagering, but as you can guess, that's not the most accurate thought. In this article, we'd like to review the secrets of betting on football and how to get better at this exciting and emotional hobby. Let's get started!
Football Betting: Behind the Scenes
First of all, it's worth mentioning that soccer is the most popular sport for wagering. And this is not a coincidence but a predictable scenario because the most watched and played sport throughout the world will definitely be the one on which punters wager the most. Many bettors before you and many bettors after you will be wagering on football, with great and poor results to some extent. The most important thing for you right now is to form the right perception of what it's all about and start developing useful habits that will help you get better results in the long run.
The second you decide to start betting on sports, you should come up with an idea of what kind of bettor you want to be: a recreational bettor with tiny bets or a serious one who cares about the results and is trying to improve. Well, if you go with the recreational concept, you can skip the rest of the section and jump over to the next section. However, if you want to be a serious bettor, we've got some ideas and concepts to share with you.
The result-oriented approach to football betting is mainly based on using as much open data, statistics, and facts as possible. Your intuition and feelings can be your side tools, which are not always helpful. So, we strongly advise you to learn as much as you can about the football leagues and championships on which you intend to wager. This implies all teams, individuals, previous games in the current and previous seasons, and many other things that can help you value the state of a team and its potential to win in the upcoming match. Statistics, which are often provided right on the betting platforms, should be carefully studied because most of the time all the answers hide there.
Aside from this "knowledge" advice, we've got a small list of habits that will also help you get confident and be beneficial in the long run. Here they are:

Limit your bankroll within a week or month, and do not wager if you've already reached the limit
Always stay focused and do not try to make up for previous losses because usually such a behavior leads to greater losses
Be open-minded and always try to learn something new, whether you win or lose
Draw conclusions based on information, facts, and statistics; do not rely on a connection to the cosmos
Learn advanced betting tips and tricks as well as bankroll management strategies, which will help you divide your budget among all the wagers you want to place at any time
How to Bet on Football?
There are hundreds of football games taking place every day, and most of the bookmakers cover all of them, be it the top-tier English Premier League or the Kenyan Premier League, which is usually watched by locals and people from neighboring countries. Upon your first attempt to place a bet, you will notice a vast number of betting markets offered for each of the games, which can be translated to the great number of types of bets you can place on any given match. It's also something you should think about carefully because, while some types may appear simple, making such a prediction requires a significant amount of effort, which adds to your mastery of both football and betting. So, with that being said, here's the main algorithm we suggest for making a bet on football:

Select a certain league or championship that complements your personal interests.
Gather as much information as you can about this league and the teams that play in it.
Choose an upcoming match.
Conscientiously analyze this match and make your predictions on what could happen.
Pick the appropriate betting market for your prediction, which can be a wager on a winner or the total number of goals scored.
Enter the sum for your wager and confirm it.
And that's basically it. We've intentionally skipped the very first step, which is to select a decent bookmaker in your region. This is material for stand-alone topics, which can be found in various informational sources with guides, for instance, in an article like "The Best App to Bet on Football" or another similar one.
Summary
We've got only one secret to share with you after we've explained what football online betting is all about and how to wisely make wagers. And this last secret might surprise you more than any other information mentioned above. Most of the punters, no matter whether they bet on soccer or any other game, are constantly losing more than they gain. In other words, they are not making money but having fun on sports betting websites. According to open statistics, only 5% of all punters benefit from sports betting.
So, why is this fact so significant that we've included it here? The main reason is to let you know one more time that betting is a recreational activity in the first place. And not many bettors achieved the results they were counting on when they started betting on sports. Remember to play responsibly no matter what, since gambling addiction is a real problem and no one is safe from it. And if you are still thinking of becoming a professional football bettor, we hope that fortune will always be on your side.