The Latest Features and Games Available on Crypto Sports Betting Platforms
Crypto sports betting platforms are now the best b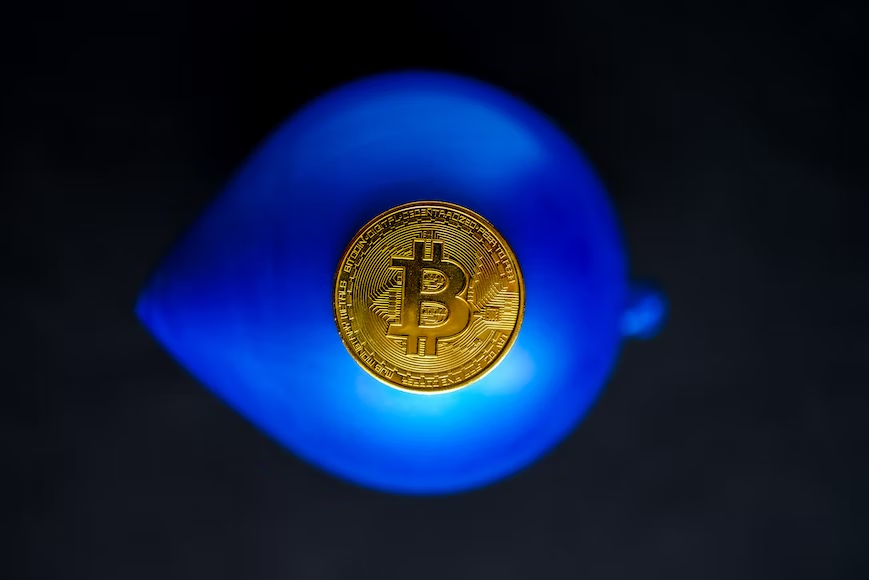 Crypto sports betting platforms are now the best betting options globally and are an enjoyable way to spend time. To some, it has become an intuitive hobby where specific skills like analyzing and prediction practice happen. However, the rise of cryptocurrencies and their utilization has brought about a new era of sports betting. This system has assured sports enthusiasts and gamblers a secure, convenient, and valuable way of participating in their great hobby, and especially the king football.
Since the launch of crypto betting platforms, there have been developments, some of which have improved the quality of service brought by these betting sites. So far, these features are what makes Bitcoin betting platforms valuable. First, however, check this guide as we explore the latest features and games available on Bitcoin sports betting platforms.
6 Features of Crypto Betting Platforms
The features of crypto sports betting sites are numerous and make them attractive. Let's now consider some of these beautiful features.
1. Security and Privacy
It is no news that hackers are always lurking around sports betting sites to see if there is a gateway to commit fraud and other related crimes. The good thing is crypto sports betting sites have enhanced security to ward off threats that come from hackers and phishers. The two-factor authentication has become the order of the day to keep customers' information and valuables safe.
2. High Odds
No doubt, high odds are part of the reason why many have ventured into crypto sports betting. Unlike traditional betting platforms, crypto betting platforms usually have increased odds of players jumping on the opportunity and winning big. This high odd feature, coupled with the value of the cryptocurrency question, makes for a much higher win and potential return.
3. Fast and Convenient Transactions
Payouts and pay-ins are usually processed faster on Bitcoin sports betting sites. This factor ensures that every bettor acquires their much-deserved payment in the quickest time possible. Furthermore, when using Bitcoin betting sites, there is usually no need for a third party to be involved in the transaction process, as everything happens on the blockchain network. This network ensures that transactions are fast and done conveniently without complications.
4. Global Reach and Availability
One of the best features of Bitcoin betting sites is that it is accessible to individuals in most parts of the world. All that is required is an internet-connected device to get access. Geographic location is not a barrier to accessing Bitcoin sports betting sites. With this, bettors can access their favorite betting site and wager on the available games.
5. Mobile Compatibility
Recently, Bitcoin betting platforms have become mobile-friendly, meaning you can use internet-connected devices to access these platforms. This compatibility is a plus for Bitcoin sports betting sites as it allows customers to access their accounts on the go using their mobile devices.
6. Wide Range of Betting Options and Markets
Bitcoin betting platforms are known for offering multiple betting options. Some of these betting options include pre-game betting and in-game betting. These options mean that one can determine each game's outcome before and during the gameplay. In addition, numerous market options are also available to players. These options range from selecting a winner to predicting in-game happenings and statistics.
Top Games Available on Crypto Betting Platforms
Crypto betting sites are known for the quality and quantity of games they have available on their platforms. This availability is to ensure that there is a wide range of options to be chosen from to ensure winnings by bettors. This article section enumerates typical games available on crypto sports betting sites.
1. Football
As one of the most popular games in the world, football, otherwise known as soccer, is the most popular available crypto-betting site for betting. The sport offers a wide range of betting options, and Bitcoin sports betting platforms use this as an advantage, opening this game and its numerous market options for customers.
Also, Bitcoin betting sites customers are welcome to wager on different leagues available, including local and international companies. Some of the most popular clubs are The English Premier League, The Spanish La Liga, The Italian Serie A, and many other local and international companies.
2. Basketball
A second favorite sports game available on Bitcoin sports betting platforms is basketball. As a world-recognized sports game, basketball is known to host so many events. Also, basketball has many market options available to be explored by Bitcoin sports betting sites' customers.
This feature assures customers of getting the right choice to win at every phase of the game. Some of the significant basketball leagues available on Bitcoin sports betting sites include; The NBA, EuroLeague, Chinese Basketball Association, and a host of other basketball leagues.
3. Tennis
As a popular sport, tennis is one of the games available on Bitcoin sports betting platforms. Although unlike the previously mentioned sports, tennis offers limited market options but still, it is a favorite for many to stake on. Bettors can place bets on the major tennis tournaments, some of which include the US Open, French Open, Wimbledon, and other tournaments available at the time.
4. Esports
As one of the fastest and latest available games on Bitcoin sports betting platforms, Esports has shown promise in making good games and markets available. Bettors have the chance to place bets on their favorite Esports games. Some popular Esports games are Counter-Strike, Leagues of Legends, Dota 2, FIFA, and more.
5. Simulated Virtual Sports Games
Simulated virtual sports games have become very popular amongst crypto sports betting platforms. These games are games that simulate reality. They are games that are programmed to bring real-life results. This scene is made possible with the use of AI.
Although the simulated results have little to no similarity with real-life sports games results played. Some simulation sports games are horse racing, football, dog racing, tennis, basketball, baseball, and a host of others depending on the crypto betting platform.