The Iconic Stadiums: Exploring The Legends Of Football Architecture
American football is more than a game - it's a cul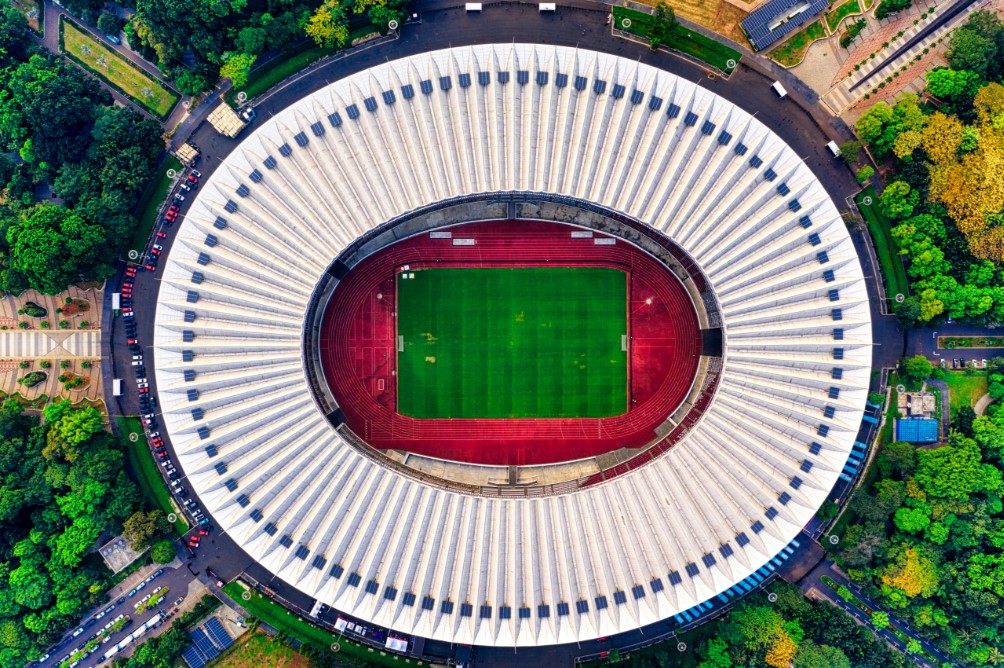 American football is more than a game - it's a culture. Its reach extends beyond the yard lines, weaving its way into our lives and traditions. It's a Sunday afternoon backyard toss, a high-school Friday night lights experience, a college rivalry game, or a Super Bowl Sunday. A significant part of this culture is the stadiums where these iconic moments take place.
Let's dive into the fascinating world of American football architecture, exploring the legendary stadiums that have become historical landmarks in their own right.
Huntington Bank Stadium, Minneapolis, Minnesota
This Minneapolis gem is a must-see for any football enthusiast. Opened in 2009 as TCF Bank Stadium and later renamed Huntington Bank Stadium in 2021, this stunning venue serves as the home field for the Minnesota Golden Gophers. It's a modern marvel of architecture, but it also pays homage to the state's rich history, with Minnesota limestone prominently featured in the design.
From its environmentally friendly initiatives such as its rainwater capture system to its open-ended, horseshoe design that offers stunning views of downtown Minneapolis, this stadium combines modern elegance with a classic touch.
Lambeau Field, Green Bay, Wisconsin
The historic Lambeau Field, home of the Green Bay Packers, is one of the most iconic venues in American football.
Opened in 1957, it's the oldest continually operating NFL stadium. The unique bowl design, expansions over the years, and frozen tundra in the heart of winter give the stadium an unrivaled home-field advantage. This venue is an ode to the rich history of the Packers and American football as a whole, making it a must-visit for any true fan of the sport.
AT&T Stadium, Arlington, Texas
Known colloquially as 'Jerry's World' after Dallas Cowboys owner Jerry Jones, the AT&T Stadium is a modern marvel of engineering and design. Opened in 2009, this colossal structure features a retractable roof and the world's largest column-free interior. It's a testament to the grandeur of the Cowboys and the importance of football in Texas, serving as the site for everything from high-stakes NFL games to concerts and other entertainment events.
Soldier Field, Chicago, Illinois
Originally built in 1924, Soldier Field is one of the oldest stadiums in the NFL and has a unique architectural blend of neoclassical and modern design. It has undergone several renovations throughout its history, including a major overhaul in 2003 that drew controversy for its stark contrast to the original design.
Despite the controversies, it's a place rich with history and significance, hosting everything from NFL games to World Cup Soccer matches and concerts.
Mercedes-Benz Stadium, Atlanta, Georgia
Home to the Atlanta Falcons, the Mercedes-Benz Stadium is a wonder of modern architecture.
Opened in 2017, it features a state-of-the-art retractable roof and a stunning circular jumbotron, the largest of its kind in the world. The stadium is also highly sustainable, boasting LEED Platinum certification, and even houses a 680,000-gallon rainwater vault for irrigation and cooling towers.
Arrowhead Stadium, Kansas City, Missouri
Arrowhead Stadium, home to the Kansas City Chiefs, is renowned for its incredible atmosphere. Known for being one of the loudest stadiums in the world, it offers an exhilarating game-day experience. The unique arrowhead-shaped design, its rich red color, and its sea of passionate fans in red create an environment that's as visually striking as it is audibly impressive.
In Conclusion
American football is not just a game—it's a celebration of resilience, teamwork, and community. The stadiums are the cathedrals where these celebrations take place. They tell stories, embody cultures, and serve as symbols for cities and teams. They house legendary feats and heartbreaking losses, roaring victories, and quiet moments of reflection.
The architecture of these stadiums, from Huntington Bank Stadium's environmentally conscious design to the historic charm of Lambeau Field, the modern marvel of AT&T Stadium to the controversial yet iconic Soldier Field, the eco-friendly Mercedes-Benz Stadium to the boisterous Arrowhead Stadium, is as diverse as the country itself.