The favourites for the 2023-24 Premier League Golden Boot
While the 2022-23 Premier League campaign was abou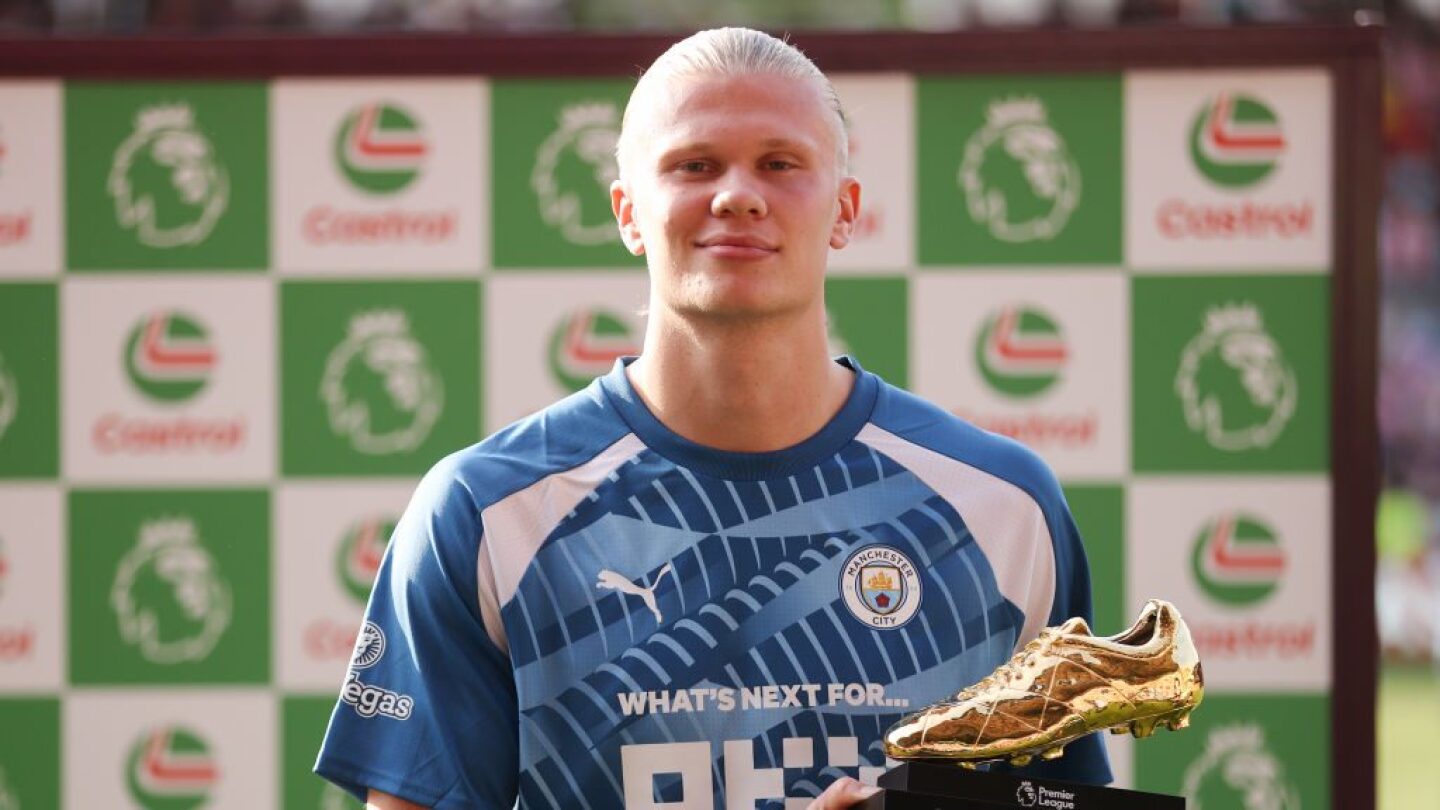 While the 2022-23 Premier League campaign was about as thrilling as they come, with Arsenal capitulating under the pressure from Manchester City late on as the Gunners ultimately finished second to Pep Guardiola's side and the race for relegation going down to the wire, the battle for the Golden Boot was a no contest.
Erling Haaland denied Harry Kane the chance to match Thierry Henry's record of four top goalscorer titles with a record 36 strikes across the course of the campaign, but will the Norwegian scoring machine be able to retain the Golden Boot this season? Let's find out by taking a look at the favourites for the award in the Premier League betting odds.
Erling Haaland – 8/11
It should come as no surprise that Haaland is the odds-on favourite for the Golden Boot. Some pundits and fans had their doubts surrounding the forward when he arrived at Manchester City last summer, with questions asked about whether or not he would adapt to the more challenging league after arriving from Bundesliga side Borussia Dortmund.
But he left those who doubted him with egg on their face as he scored an impressive 36 goals in 35 games. 16 of those strikes came in the 11 games prior to the World Cup stoppage and he scored a total of four hat-tricks over the course of the season, netting three against Crystal Palace, Nottingham Forest, Manchester United and Wolves.
Harry Kane – 7/1
Who knows how the summer transfer window is going to end for Harry Kane and Tottenham Hotspur? The Spurs captain is linked with a move away from North London nearly every offseason, but there appears to be concrete interest from Bayern Munich and it wouldn't be a surprise to see him move to the Bundesliga giants if he wants to fulfil his dream of winning trophies.
If he is to stay in the Premier League though, he could prove good value at 7/1 in the football bets for the Golden Boot. He was just six strikes behind Haaland last season with a more than respectable 30 — which was 10 goals clear of Ivan Toney in third — and if Ange Postecoglou is going to play a more attacking brand of football, Kane could be right up there again.
Mohamed Salah – 9/1
By his exceptionally high standards, Mohamed Salah would have likely been disappointed to finish last season with 19 goals. Given Liverpool's overall performance though, he arguably did well to even notch that many and if the Reds can return to their usual blistering form next season, then Salah could certainly better last campaign's tally.
If Salah is to win the Golden Boot again, he would match Henry's record of being a recipient of the accolade on four occasions. However, when you consider that five seasons have passed since he netted 32 times to crowned top scorer in 2017-18, it's hard to build a case for him being prolific enough to keep up with Kane and Haaland next year.
Fellow Liverpool forward Darwin Nunez and Manchester United's Marcus Rashford are both 16/1 chances for the Golden Boot, while Gabriel Jesus and Alexander Isak are 20/1. It's been 13 years since a Chelsea striker won the top scorer award and that spell doesn't look like ending as summer signing Christopher Nkunku is 25/1.