The Evolution of Premier League Betting Sponsorship
The Premier League is the most watched in the worl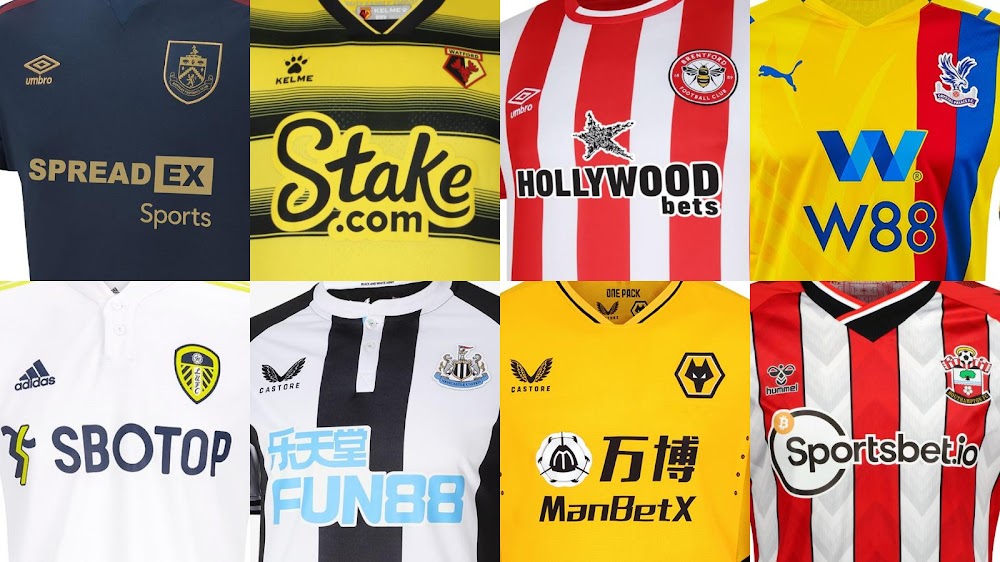 The Premier League is the most watched in the world, with the latest figures indicating a global audience of around 3.2 billion. This puts it way ahead in terms of popularity with competing leagues like la Liga in Spain, the Bundesliga in Germany, and Serie A in Italy.
Although once just based around a local area, fan bases for all the top clubs have now expended to every corner of the world, with fans either staying up way past their bed time or getting up in the early hours of the morning to see their team in action.
Naturally, also given this access to a global marketplace, sponsors and promoters compete heavily for the opportunity to be associated with it, one reason why the television rights to show the league constantly increase in value.
The global pandemic may have put a temporary break on this, but the underlying trend remains firmly upwards.
It is also a haven for betting companies.
The relaxation of UK laws which banned any betting and gaming adverts being broadcast on television and radio has certainly helped propagate the popularity of the Premier League as far as betting firms are concerned, and a comparison can be made with Spain.
There are number of prominent teams had betting companies as their main sponsors until EU legislation forced them to cut those ties.
As a result, a number of new online casinos, some of whom are listed here, have come to realise that partnering with a Premier League club, is a guaranteed way of accessing a lucrative audience, and allied with a range of sports betting products, particularly live in-play gambling, is proving highly lucrative for them.
Currently nine of the Premier League clubs display, on the front of their shirts, the logo of a betting company, A further two feature it on their sleeves.
And whilst the clubs that form part of the big six do not have a betting logo on their official kits, all of them – Arsenal, Tottenham, Chelsea, Liverpool, Manchester City and Manchester United – all have entered into some sort of collaboration with a gambling company.
Nor is sponsorship just confined to match day kits, Pitch side advertising and in-stadia advertising have become common place, and anybody who watches a Premier League match is liable to be subject to a barrage of betting advertisements, even if most of these are absorbed subliminally.
Sponsorship also embraces training kits, merchandising and, even in extreme examples stadium naming rights. Championship side Stoke City play their home matches a t a stadium named after a well-known sports betting company.
Not everybody believes this proliferation of sports betting companies in the Premier League is s good thing. Campaigners worried about the growth of problem gamblers in the UK where more than 400,,000 have been identified by the Gambling Commission as having a problem with gambling, with a further 2 million identified as being at risk, want to see curbs on betting companies advertising in sports in general and in the Premier League in particular. They are particularly concerned about the appeal of sports betting to children and younger people.
Fir the moment though, the UK government does not appear to be in a hurry to act, which is good news for both existing and potential betting companies wanting to use the League as a platform to highlight their offerings.