The Best Soccer Matches of All Time
To be an expert at anything, it's important to not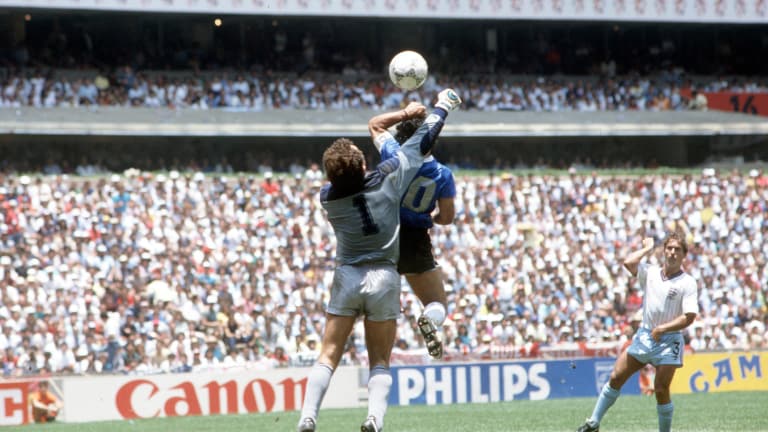 To be an expert at anything, it's important to not just learn the skill, but to learn the history behind that skill and to study the masters of the past and present. Those who are studying music do not simply practice their instruments; they also spend countless hours listening to famous recordings, attending performances, and even taking courses on how to listen to music. Artists not only study the works of world-famous painters, but often seek to replicate them to perfect certain skills. Even game enthusiasts study the work of others; blackjack players attempt to master the famous card counting strategy, and video gamers spend much time watching other players on Twitch.
Sports are no different than any of the examples given; while hard work honing your skill is critical to success, it is also important to watch games and study the best-of-the-best to learn skills that you may adopt into your own play style. For this reason, we suggest for you a list of the "Top Five" best soccer matches of all time. These are matches that, as a player (or even as a fan), you should make sure you watch within your lifetime. Naturally, which games are the "best" is rather subjective, but if you watch these games you are certain to see some skillmanship worth learning from.
1. Manchester United vs Bayern Munich (1999)
This game was the UEFA Champions League Final and is one of the most memorable games in history because of Manchester United's late in the game comeback. Down 1-0 against Bayern, Teddy Sheringham and Ole Gunnar Solskjær managed to score two goals during injury time, making them UEFA League Champions, and also sealing Manchester United's treble-winning season. Earlier in that season, both contests between the teams had ended in a draw, and the hard play and sheer skill on both sides of the ball make this an incredible match to watch.
2. Barcelona vs Real Madrid (2010)
Unlike the last game mentioned, this isn't a match you watch because it was close, but rather because it was a good old-fashioned thrashing. It was November 29, 2019, and in an El Classico match Barcelona beat Real Madrid 5-0. What makes this one particularly interesting is that it was billed as "Ronaldo vs. Messi", but it was Lionel Messi who really showed up in this game, making two assists.
3. Liverpool vs A.C. Milan (2005)
This was another UEFA Champions League Final that had fans on the edge of their seats. Milan was up by three goals at halftime, making prospects look bleak for Liverpool. But Liverpool would not give up and managed to tie the game in the second half, and the game went into extra time before ultimately ending in penalty shootout. This was a fantastic game.
4. Brazil vs Netherlands (1998)
In the '98 World Cup Semi Finals, Brazil and the Netherlands went head-to-head in another epic overtime match. Each team scored only one goal in regular time; a goal from Ronaldo and a goal from Kluivert. This was a tough fought, defensive match that was only won out in penalty kicks.
5. Argentina vs England (1986)
There are many classic matches and legendary players that aspiring soccer stars should be studying. But the 1986 FIFA world cup certainly stands out as an epic game. Tensions were high in this rivalry, and Diego Maradona scored the two goals that allowed Argentina to win the game over England, one of which was the infamous "Hand of God goal" in which Maradona used his hand but was not caught by the officials.