SPURS DITCH POCH IN FAVOUR OF THE SPECIAL ONE
It was inevitable, some might say that the writing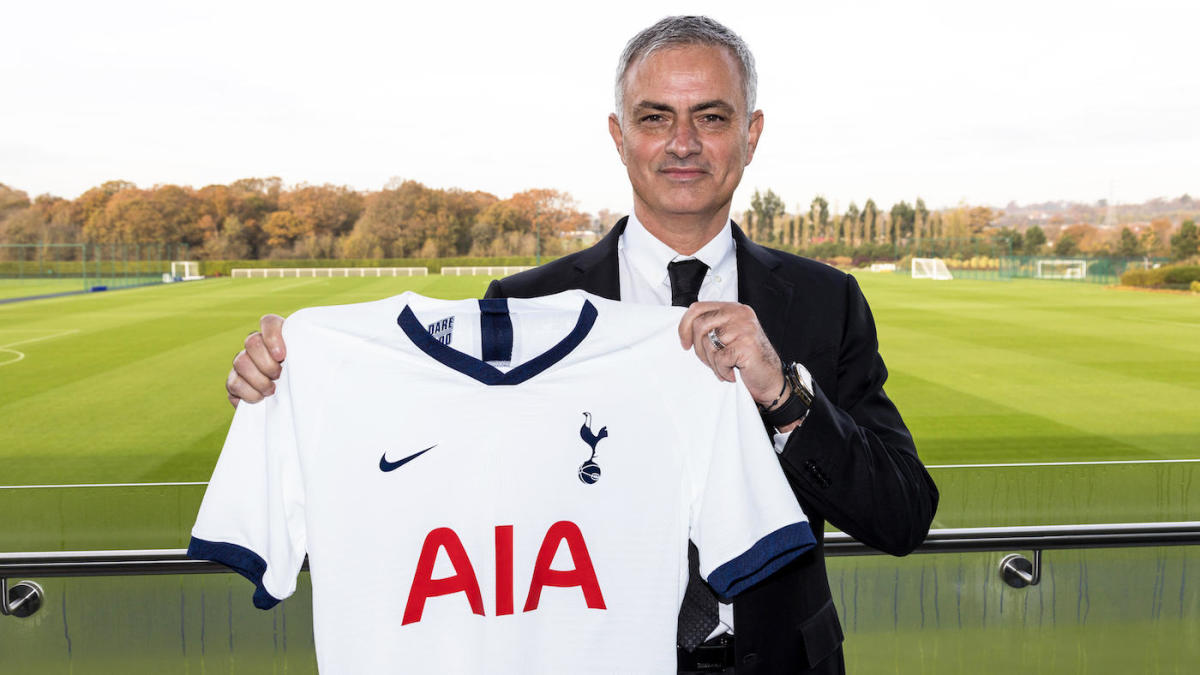 IT WAS INEVITABLE.
It was inevitable, some might say that the writing was always on the wall ever since Tottenham Hotspur's form started to nosedive in the Premier League as early as February this year. Last night's dramatic announcement of the sacking of former Spurs head coach, Mauricio Pochettino, and the next day's declaration of the former Manchester United head coach, José Mourinho, as his successor, rocked N17 to the core.
Many of Tottenham's diehard fans are still struggling to come to terms with the fact that Chairman Daniel Levy had opted to part ways with Poch and his staff. They adored the Argentine head coach who was renowned for his positivity and calm. This is hardly surprising given the fact his team only averaged a point per game in the past 28 games, a stat that seems inconceivable when Spurs were only 5 points away from Liverpool FC and Manchester City around Christmas time last year.
WHAT NEXT FOR SPURS
Many Spurs fans are already asking themselves whether the appointment of José Mourinho, who is famous for referring to himself as 'The Special One', is a gamble that Daniel Levy had to take at this stage of the season. Indeed, it almost seems that for Spurs to be able to finish this season in the Top 4 of the Premier League is also a gamble. However, on the other hand, a lot of fans are in tears over Mourinho's signing, with some fans claiming that he might finally win them a Trophy. So far, fans seem to split over this decision. The team has a strong follower base even outside of the country, including South Africa, and even SA fans seem to be torn.
There is no telling how this will impact the team's reputation and whether it will push away some fans. One way of recognising whether this move is if there will be an increase or decrease of these die-hard fans that still have faith in the team enough to put their money on it, i.e. place bets on the next match which will start in just a few days' time, when Spurs face West Ham United in a London derby; no doubt the Amazon Studios crew that is currently filming an 'All or Nothing' documentary at Hotspur Way, are salivating with excitement at the drama that is unfolding in front of their cameras.
MUST DO CHANGES FOR MOURINHO
José will look to sort out the Spurs defence as a matter of priority, as his team of players have already conceded 17 goals this season in the Premier League, that is a miserable average of 1.4 goals per game. The next steps after that is to ignite the offensive players that far too often rely on the goals of Harry Kane and Son Heung-min. Just by comparison, Frank Lampard's Chelsea has conceded 17 goals too, so far this season in the Premier League, but pivotally, the Blues have also scored 28 goals – that's 10 more goals than the N17 team has managed so far.
PLAYERS CLEAROUT
It's a no brainer, there is no need to beat around the bush on this one, The Special One must send away the Spurs players that no longer have a desire to stay at the club. This means that four senior players should be given their marching orders too for refusing to extend their contracts at the club, these include former Ajax Amsterdam trio, Christian Eriksen, Jan Vertonghen and Toby Alderweireld as well as England international Danny Rose who was already intent on wanting to join Watford over the summer.
PLAYERS IN
Many world-renowned football players would love the opportunity to play for José, so this might mean good news for Spurs fans looking for marquee signings come the January transfer market. One such player and long-time admirer of José is ex-Swedish striker, Zlatan Ibrahimović, who recently announced that his spell at the MLS is coming to an end. This comes after he conquered the US league while playing for LA Galaxy. Besides, Zlatan Ibrahimović , there appears to be another major player already being linked with Spurs, and that is Brazilian playmaker, Philippe Coutinho, who isn't getting many minutes while on loan from FC Barcelona at German Bundesliga side, Bayern Munich.
With just a few days away from the match between Tottenham and West Ham, all eyes are on Mourinho, who is either set to succeed or fail, in bringing his team closer to victory. And we're all here for it!